Christopher Meloni Reveals Exactly Why He Left 'Law & Order: SVU'
Christopher Meloni is a talented actor who has inhabited many roles — but no one character has brought him more success than that of Elliot Stabler, the tough, seasoned New York detective on Law & Order: SVU. As one of the longtime leads of the show, Meloni became one of television's most popular performers, a staple presence who not only made Law & Order: SVU the biggest procedural drama on TV, but proved that he had the range to make Stabler a true pop culture icon. These days, amidst a highly-publicized return to the world of Law & Order, Meloni is earning hosts of new fans. And he's opened up for the first time about why he decided to leave Law & Order: SVU in 2011.
Christopher Meloni became famous as Stabler in 'Law & Order: SVU'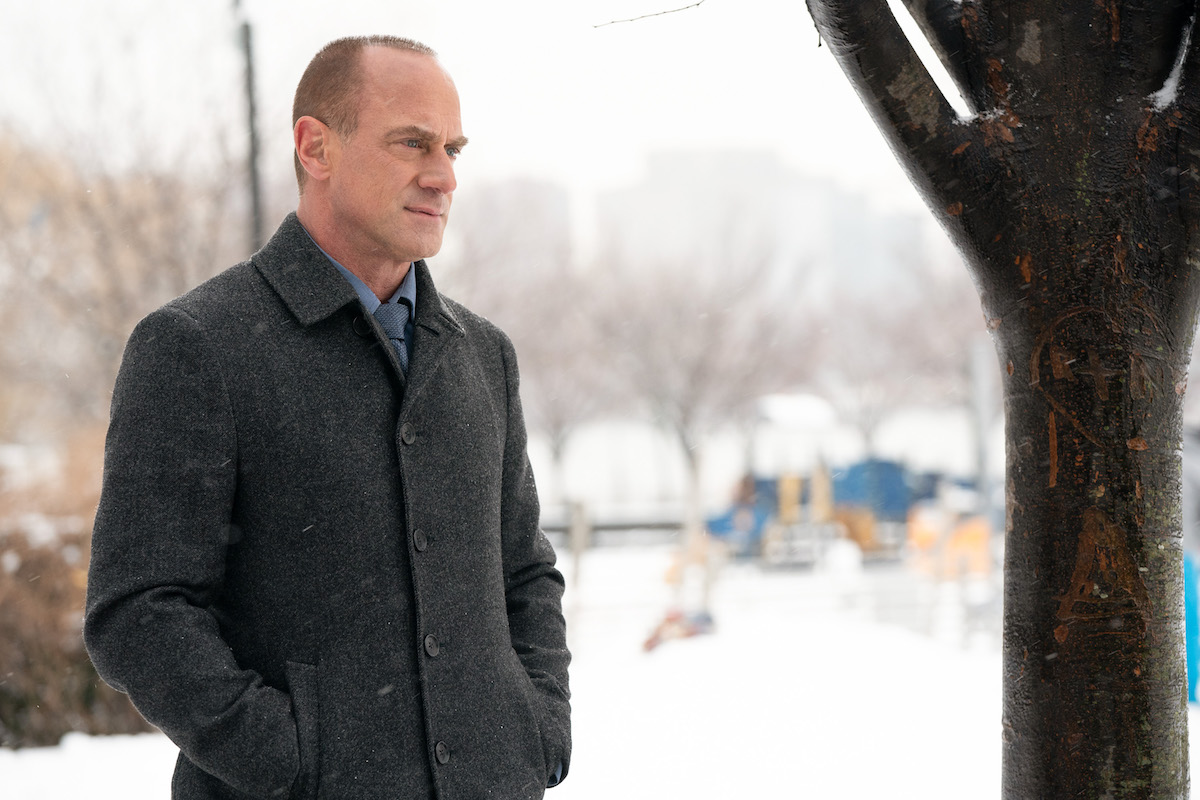 In the late '90s, Meloni was best known for his work in the HBO series Oz. Meloni, who had worked a variety of odd jobs before becoming a television star, was one of the first cast members to be hired for Law & Order: SVU, appearing in the pilot episode when the procedural premiered on television in 1999. It didn't take long before the character of Elliot Stabler started resonating with fans and in short order, Meloni became one of television's hottest stars.
For more than 10 years, Meloni acted on Law & Order: SVU, earning acclaim for his rich, layered performance. However, in 2011, Meloni abruptly departed the series, ostensibly to work on other projects. While he has appeared in a number of other film and TV roles over the past decade, fans have always hoped for a big return to the character of Stabler — and in early 2021, their wishes were finally granted.
Christopher Meloni recently made a big return to the 'Law & Order' franchise
In April 2021, Christopher Meloni reprised the role of Elliot Stabler in the spinoff series Law & Order: Organized Crime. Playing a much older, jaded version of Stabler, Meloni was easily able to slip back into the character that he left behind years ago. With a second season of the hit spinoff set to premiere on television in late September, 2021, it seems as though fans will be able to enjoy the adventures of Stabler for some time to come.
However, there was a time when Meloni was very uncertain about his future in the franchise. Recently, the actor sat down with Men's Health for an intimate interview, revealing why he decided to step away from Law & Order: SVU in 2011.
Why did Christopher Meloni leave 'Law & Order'?
In a recent interview with Men's Health, Christopher Meloni admitted that he decided to originally leave Law & Order: SVU due to intense contract negotiations with the network. "My thought was: Instead of 22 episodes, bring me back for nine episodes, or bring me back for 18 episodes. They literally came to me on a Thursday night and said, 'This is the deal. We want the answer by tomorrow. It's our way or no way,'" Meloni revealed, discussing the contract negotiations with NBC. The actor stated that he told executives, "This is what I want. If you can't do it, that's fine. Let's figure out my exit."
Ultimately, according to Meloni, the network wasn't willing to meet his terms, and he decided to part ways with NBC and the character of Stabler. After working on a series of other, smaller projects for years, Meloni was able to come to an agreement with NBC, brokering a deal that not only allowed his wishes to be met, but for fans to get the chance to see Stabler onscreen once again.
RELATED: 'Law & Order SVU': What is Christopher Meloni's Net Worth?