Christopher Plummer Slammed Terrence Malick After Working on 'The New World': 'You Are So Boring'
When Christopher Plummer didn't like a movie, he didn't hold back his opinions. The late star famously didn't like The Sound of Music (his most famous film), nor did he like the song "Edelweiss," his famous solo.
Plummer also didn't enjoy his time working on Terrence Malick's The New World. In fact, he wrote Malick a letter to tell him just that. And it's not the kind of letter you want to receive from a co-worker.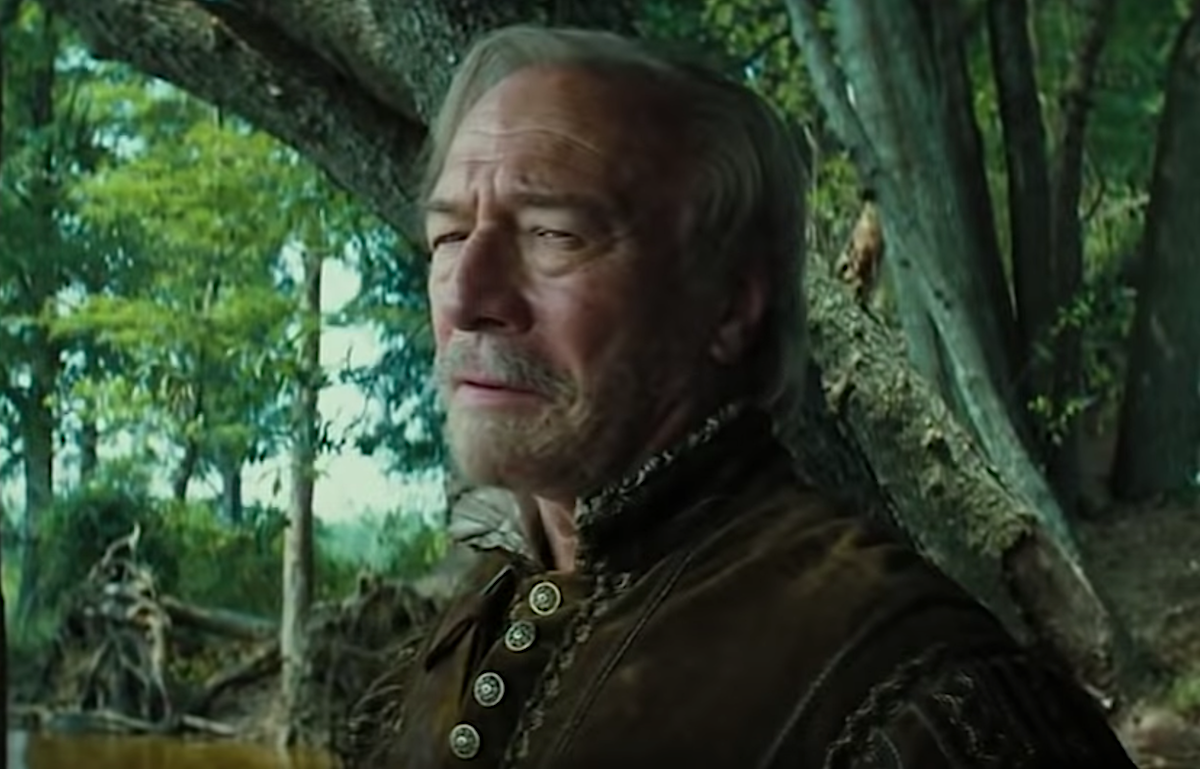 Terrence Malick is known for cutting actors out of his films
Many an actor in a Malick film has later discovered their role was downsized in the editing process. The director is famous for making lengthy films that frequently have little dialogue, and Plummer spoke to the phenomenon of thinking you shot a great scene, only to learn later that Malick completely changed it.
In a 2012 roundtable discussion, Plummer told George Clooney, Viola Davis, Charlize Theron, Tilda Swinton, and Michael Fassbender how he really felt about Malick. Plummer said:
"He is quite an extraordinary guy, and I love some of his movies very much, but the problem with Terry, which I soon found, is he needs a writer desperately, because he insists on doing everything. He insists on writing, and overwriting, and overwriting, until it sounds terribly pretentious. You have to work terribly hard to make it sound real. And then he edits his films in such a way where he cuts everybody out of the story."
RELATED: Hugh Jackman Was a Clown Before He Was an Actor, and Children Told Him He Was 'Terrible' at It
Christopher Plummer said Terrence Malick got too lost in the filmmaking process
The actors then recalled Adrien Brody's experience with the director on the movie The Thin Red Line, which Clooney was also cast in. According to Clooney, Brody was the bonafide lead in the 1998 flick, but didn't learn until just before the film premiered that his role was massively downsized and Malick had shifted the story's focus to another character.
For Plummer, he appreciated Malick's artistic eye, but desperately wished the director had hired a writer.
"Terry gets terribly involved in poetic shots… which are gorgeous, but they're paintings. All of them," he said. "He gets lost in that, and the stories get diffused, particularly in our film."
RELATED: George Clooney Can't Stop Laughing at This Gross Prank His Son Played on Amal
Christopher Plummer wrote Terrence Malick a scathing letter after 'The New World'
He went on to explain how his own role as Christopher Newport was downsized, and just how badly Malick needed to hire a writer. Plummer shared:
"I was put in all sorts of different spots, my character was suddenly not in the scene I thought I was in, in the editing room. It completely unbalances everything. This very emotional scene that I had suddenly was background noise. I could hear myself saying it, this long, wonderful, moving speech that I thought I was so fantastic in. It's now background sort of score, way mild in the distance, while something else is going on. And [co-star] Colin Farrell just said, 'Oh you know, we're just going to be a couple f*cking ospreys.'"
Plummer couldn't help but share his feelings with Malick afterward.
"I had to write him a letter. I had to write Terry a letter. I gave him sh*t," he said. "I'll never work with him again, of course. He won't have me. I told him, 'You are so boring. You get in these ruts. You've got to get yourself a writer.' My career with Mr. Malick is over."
Malick never wrote back.
Plummer died on Feb. 5, 2021, at his home in Connecticut. He is survived by his wife of 51 years, actor Elaine Taylor, and his daughter, actor Amanda Plummer.