Clint Eastwood: What's His Net Worth and Does He Have Any Oscars?
When it comes to prolific actors, you won't find many who are busier than Clint Eastwood. He's hardly stopped working ever since his breakout role on the TV show Rawhide, except for when he was mayor of Carmel, California. Eastwood is also a prolific director — and one of the richest in Hollywood. Let's take a look at Clint Eastwood's net worth, as well as his awards shelf.
Clint Eastwood began his career in the 1950s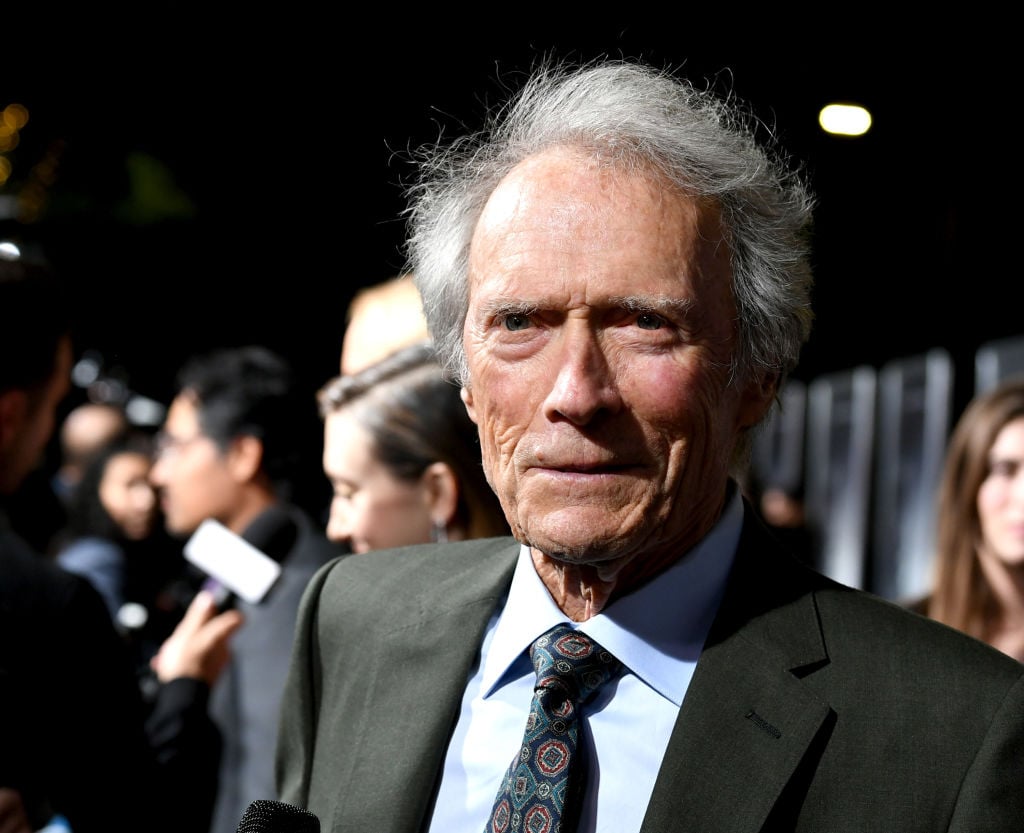 Eastwood started acting in uncredited parts in the 1950s, according to IMDb. To make ends meet, he dug swimming pools and drove a garbage truck. He landed his successful role on Rawhide in 1958. And he broke out as a film star in the 1960s in the Dollars Trilogy — a trio of spaghetti westerns that consisted of A Fistful of Dollars; For a Few Dollars More; and The Good, the Bad and the Ugly.
By his late 30s, Eastwood had become a sought-after actor, known for his tough demeanor. And he worked consistently through the '70s and '80s, with five Dirty Harry films being highlights of those decades.
Eastwood directed and starred in multiple films in the 1990s and 2000s. They include The Rookie, Unforgiven, The Bridges of Madison County, Space Cowboys, Million Dollar Baby, Gran Torino, and Invictus. His films have been hits among critics and at the box office.
What is Clint Eastwood's net worth?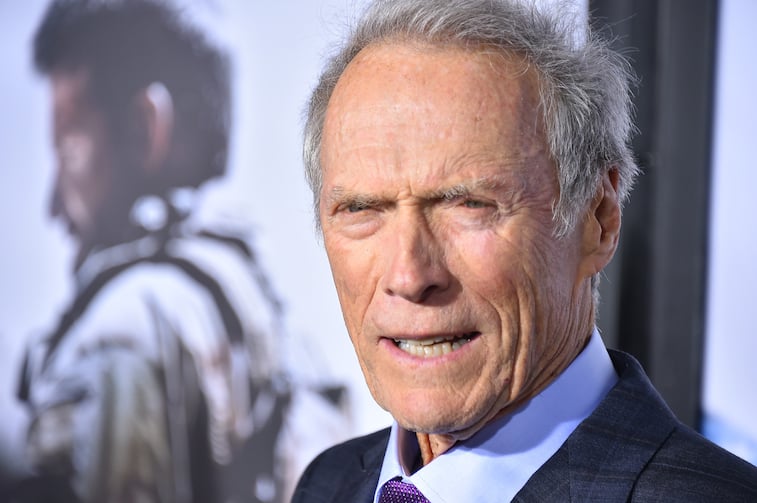 His lengthy Hollywood career and the many hats he's worn have boosted Clint Eastwood's net worth substantially. He's worth an estimated $375 million, according to Celebrity Net Worth.
Some substantial paydays for him include earning $12 million for Any Which Way but Loose, $7 million for In the Line of Fire, and $5 million for City Heat. Eastwood also has invested in real estate over the years, including properties in California, Hawaii, and Idaho. And he was part of an investment group for the Pebble Beach Golf Links, which increased substantially in value for him.
Does Clint Eastwood have any Oscars?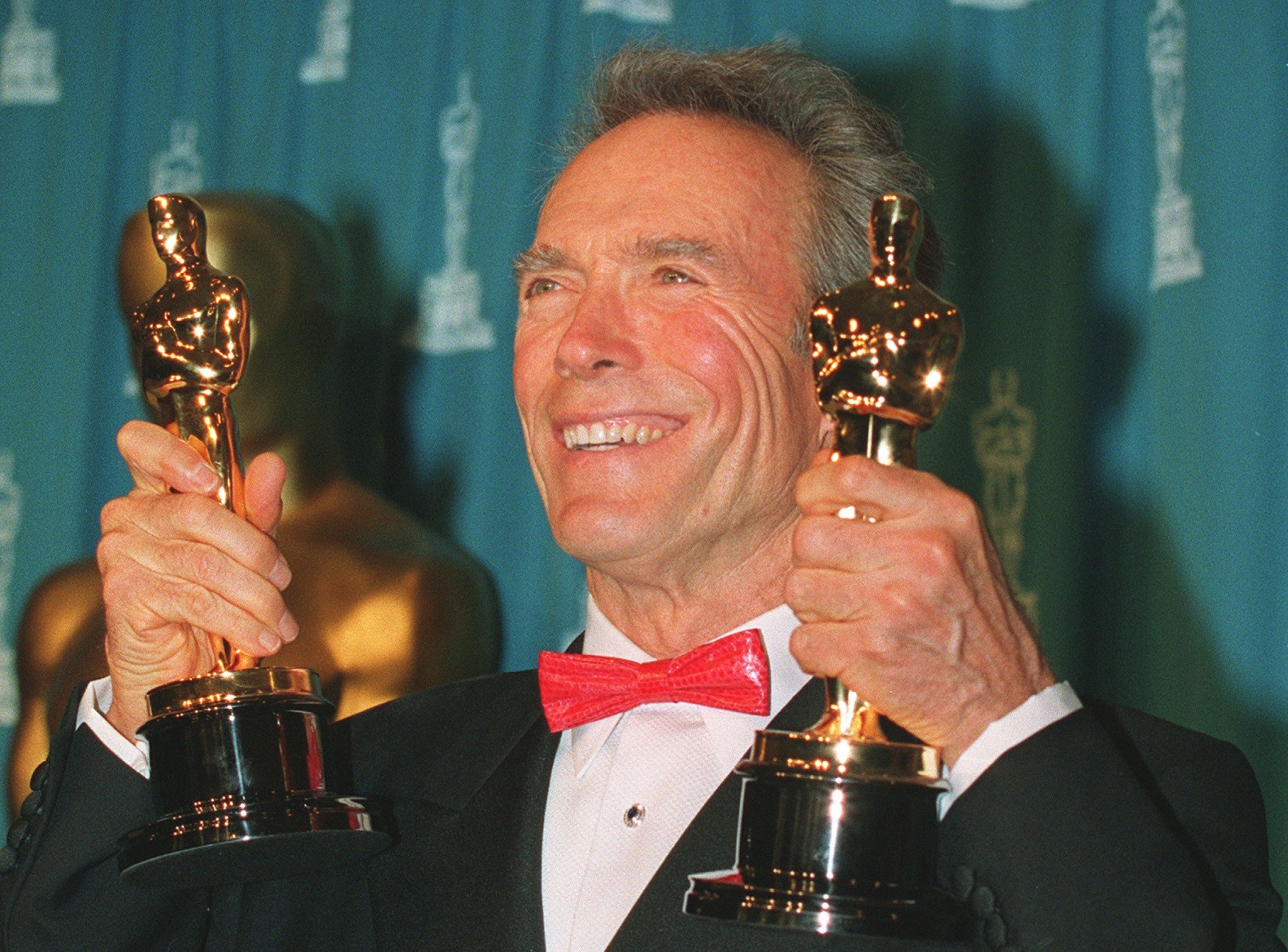 Eastwood has moved from one project to another at a rapid pace, but he hasn't sacrificed anything in the way of quality. He has received many awards and other recognitions for his work as both an actor and a director, including 11 Oscar nominations and four wins.
His first Oscar wins were Best Picture and Best Director for Unforgiven in 1992. He also was nominated for Best Actor for the film. He received nominations for Mystic River in 2003 in the Best Picture and Best Director categories. But his next wins came in 2004 with Best Picture and Best Director for Million Dollar Baby. Again, he also was nominated for Best Actor on that film. 
Letters from Iwo Jima received two nominations in 2006 for Best Picture and Best Director. And American Sniper received a Best Picture nomination in 2014.
Eastwood also won the Academy's Irving G. Thalberg Memorial Award in 1995 for his achievements as a movie producer.
Now, at 91 years old, Eastwood is both the director and star of Cry Macho, which is due out Sept. 17 in theaters and on HBO Max. As for the future, Eastwood recently told the Los Angeles Times that he doesn't "have anything percolating at the moment." However, he said "if something comes along where the story itself, the telling of it, is fun, I'm open to it."