CNBC's David Faber Surprises 'Jeopardy!' Fans With His Guest-Hosting Talents: 'His Presence Is a Lot Like Alex'
With the Jeopardy! parade of temporary hosts winding down, the show's viewers weren't expecting much from the second to last television personality to appear, CNBC's David Faber.
Guest-host fatigue has set in and to boot, the recent announcement that executive producer Mike Richards will probably become permanent host hasn't settled well among the game show faithful.
And then along came Faber. Poised and at equal ease with contestants and clues, he was a pleasant surprise, inspiring many positive comparisons to late host Alex Trebek.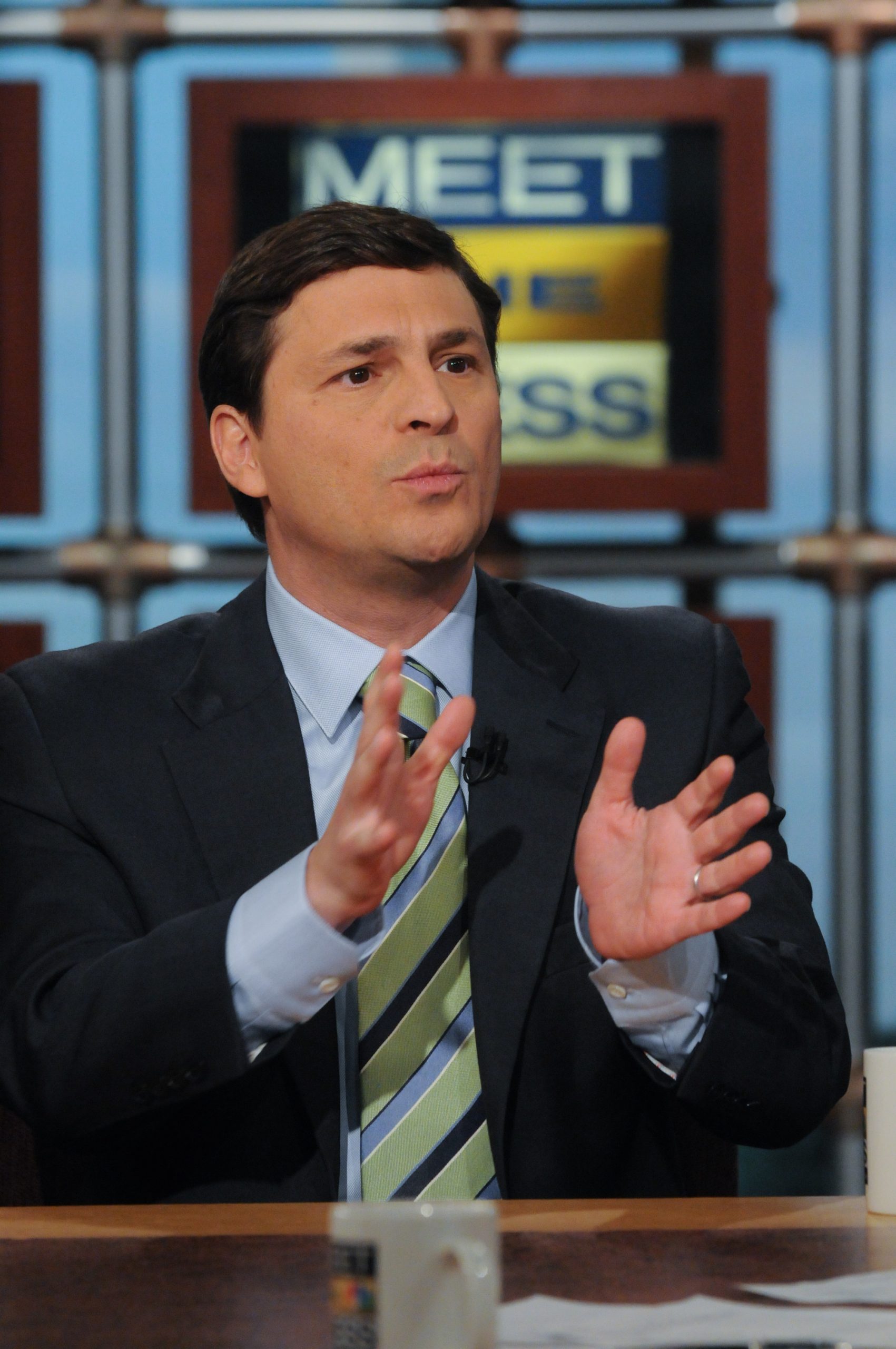 Faber's focus was the contestants
The financial journalist went into the temp job with one thing only on his mind, he told the show.
"I wanted to be really good," Faber said. "I mean, that was the main thing. I wanted to establish a rhythm; I wanted to be good for the contestants. I guess that was the thing that was foremost in my mind. Because I feel that they show up here, this is an awfully important day for them. And I didn't want to disappoint them, so I guess that in many ways was my paramount concern."
While serving as a five-game host on the show was daunting, Faber said he wasn't aware just how much really went into it.
"It's challenging," he admitted. "I didn't realize quite how challenging. I watched an awful lot of Alex Trebek…it's not easy, but that's fun, right?"
What fans had to say about Faber
Not much was expected from the guest host; in fact, many fans weren't very familiar with him to begin with. That's certainly changed. Faber's on the radar of a lot of viewers now if comments on a Jeopardy! Instagram post about him are any indication.
"He did well. A welcoming calmness after last week," one viewer said of Faber …and seemingly of previous guest host LeVar Burton.
Another fan said, "Never heard of him, but he's doing a great job. He's got the rhythm down pat."
Other comments included: "I see what you did there Jeopardy! I didn't/don't know David Faber…but he is already on my list of Faves! Yes. I like him for the job" and "I'm honestly pleasantly surprised by David, and I enjoy his calm and well-paced delivery. I could see him hosting full-time and I don't throw that out lightly."
Faber was also favorably compared to late host Trebek: "Wow. Smooth. His presence is a lot like Alex" and "Been a great week. David did an amazing job. He had the ease that Alex always had. Great Host. Love to see more of him on Jeopardy!"
The CNBC host was grateful for funds raised for his charity of choice
At the close of his five-day stint on the game show, Faber tweeted his appreciation to the show and the contestants, including multi-day champ Matt Amodio.
"What an amazing week!" he wrote. "My thanks to the incredible team @Jeopardy, all the contestants (with a big shout out to 13 game champion @AmodioMatt), and to the show's fans for their amazing support all week. It's an experience I will never forget!"
In addition, Faber's charity of choice The Robin Hood Foundation, New York City's largest poverty-fighting organization, will receive over $150,000 thanks assuredly to Amodio's huge daily wins.
Keep an eye on David Faber; it'll be interesting to see if his career takes a game-show detour thanks to Jeopardy!