Dr. Sanjay Gupta's 'Jeopardy!' Charity Stole His Heart Over the Past Difficult Year
As guest host on Jeopardy!, CNN's chief medical correspondent Dr. Sanjay Gupta chose a charity to which the quiz show would be matching and donating the equivalent of each game's winnings.
That charity for Gupta is Odyssey Atlanta, and here's why it's so important to the surgeon.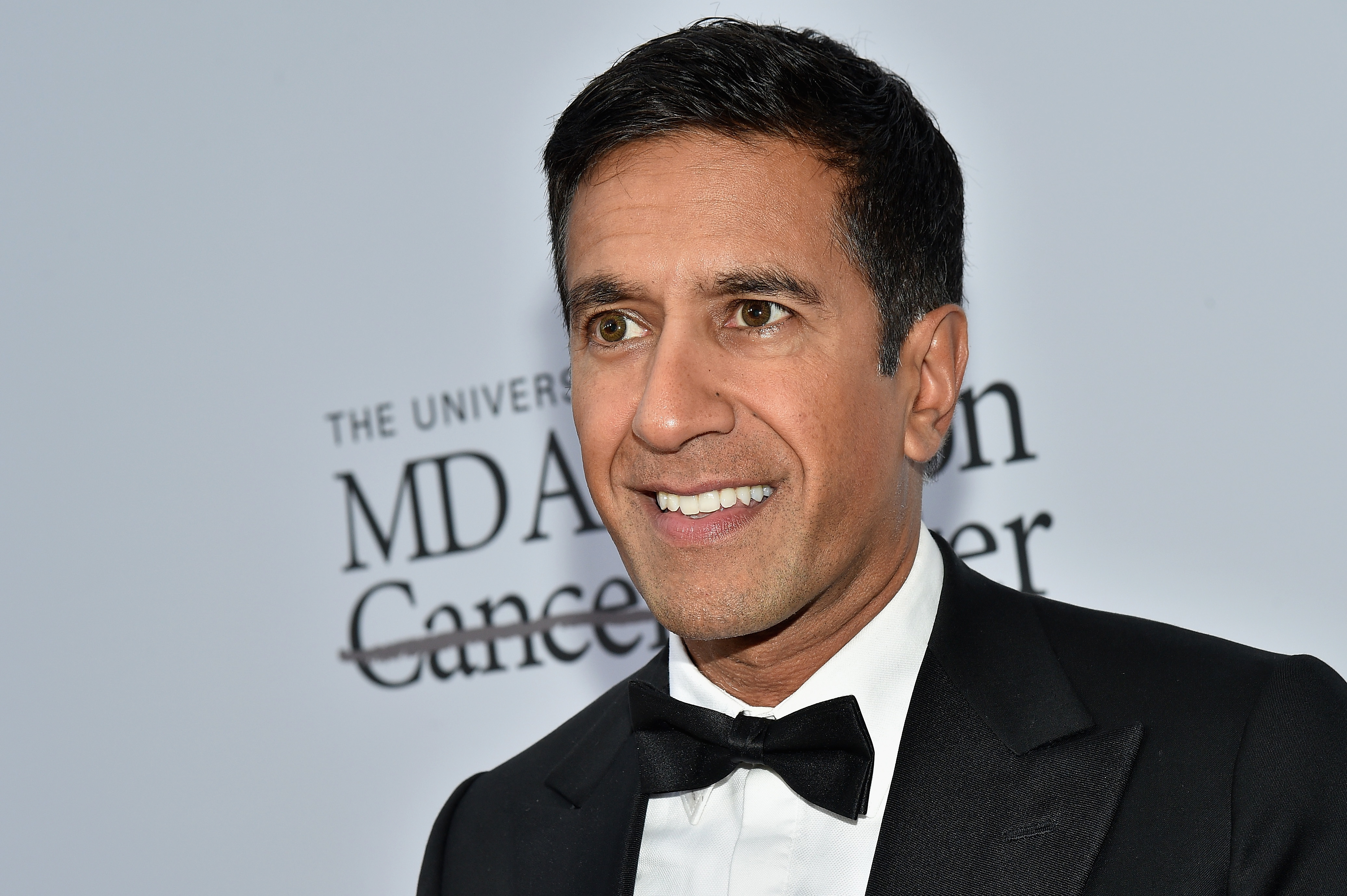 Gupta watched 'Jeopardy!' with his family as a youngster
It's clear that for the neurosurgeon, appearing on Jeopardy! isn't a publicity stunt; it's a continuation of a beloved time in his life, as he wrote in an essay for CNN.
""Jeopardy!" was the great equalizer in our family," he explained. "We all had our strengths and our weaknesses. Any of us could emerge a champion. Decades later, I can still recall the look of pride my dad had when he came up with the correct response. I later realized he was even more proud when his young son did the same."
It's a narrative shared by many Jeopardy! champions of their love for the quiz show beginning at a young age. And just as Dr. Gupta delighted in sharing the program with his parents, so now does he with his three children.
"The Gupta household was one always filled with facts, data and evidence," the guest host said. "We cherished them and truly celebrated knowledge. In many ways, "Jeopardy!" was not just our favorite show, it was in our DNA. Nowadays, I have three teenage daughters of my own and they will usually snuggle in close for that half-hour a day. We enjoy the same competitiveness and camaraderie I had with my parents."
The surgeon's cause during his 2-week stint on the quiz show
For his two-week time on the show, the physician chose as his charitable cause, Odyssey Atlanta. The organization issued a statement on their website grateful for the spotlight Dr. Gupta's run on the show has given them.
"We are honored that Dr. Sanjay Gupta, renowned neurosurgeon and Atlanta resident, has selected Odyssey as his charity of choice while guest hosting Jeopardy! for two weeks," their statement read. "Odyssey is a transformational academic experience designed to prepare, inspire, and support Atlanta public school students from underserved communities with the knowledge and skills they need to succeed from first grade through college and beyond."
How much Dr. Gupta raised for Odyssey Atlanta in his 1st week on 'Jeopardy!'
During his first full week on Jeopardy!, Dr. Gupta announced that the game show would be donating almost $100,000 to the education-based charity. The show tweeted about the big bucks raised saying, "$94,258 raised so far for @odysseyatlanta during @drsanjaygupta's first week on Jeopardy!"
In a reply tweet, Dr. Gupta stated, "So grateful @Jeopardy! I believe this will have a tremendous impact and improve so many lives."
In an interview with Jeopardy!, the surgeon got choked up speaking about how he came to choose this particular organization as his charitable cause: "The charity I selected is Odyssey Atlanta and I'm probably going to get a little emotional, I'll warn you. Because it has been a tough year for kids in this pandemic. The amount of money [Jeopardy! will raise], will transform some of these kids' lives. This kind of money totally changes entire communities' lives."
RELATED: Is Alec Baldwin Related to CNN Anchor Brooke Baldwin?