'Cobra Kai': When Will Season 4 Release on Netflix?
It's fair to say no one expected Cobra Kai to be as popular as it is. After all, creators Josh Heald, Jon Hurwitz, and Hayden Schlossberg have a background in raunchy comedies. Yet, the series — which shifted on YouTube Red in 2018 — has become a bit of a phenomenon. Now that it's been picked up by Netflix, here's some information about when subscribers can expect season 4.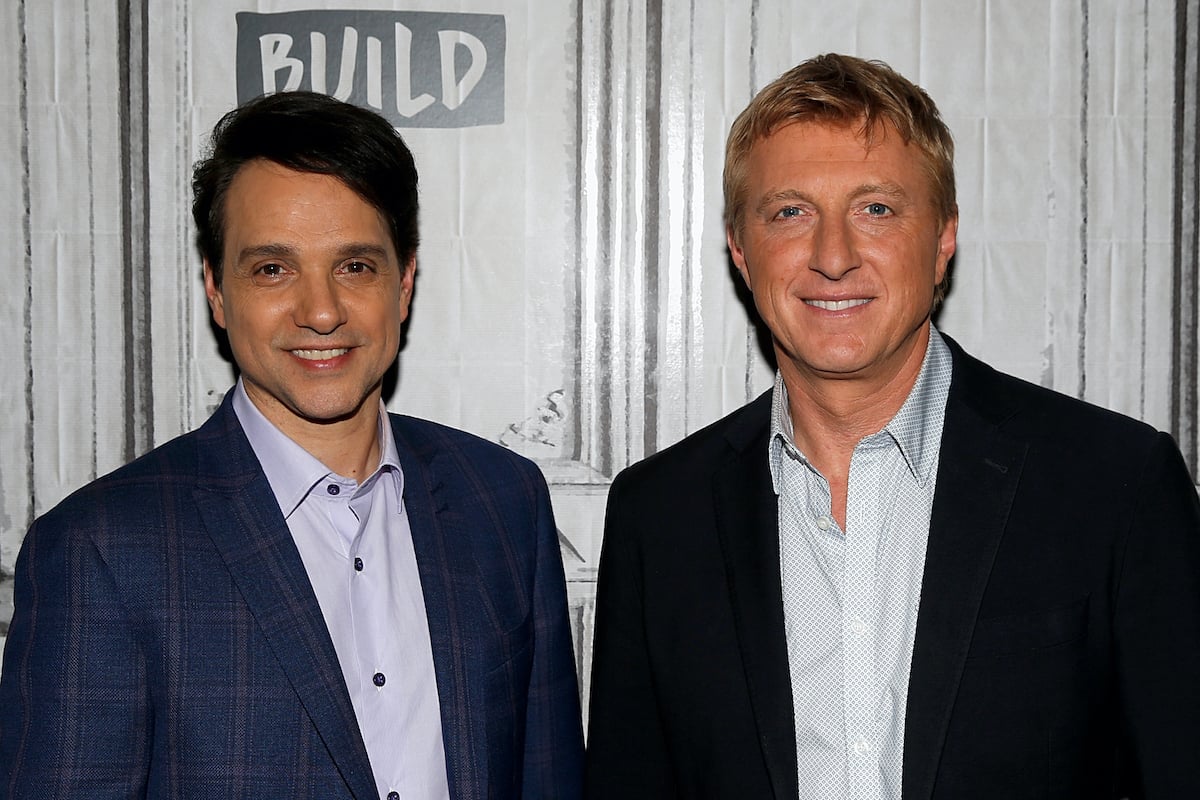 The Netflix show continues 'The Karate Kid' saga
In today's age of reboots, it's not a shock that The Karate Kid franchise would return. But even its biggest fans wouldn't have expected it to come back like this. Well, perhaps longtime viewers of How I Met Your Mother might have. After all, that CBS comedy predicted a take on the franchise from Johnny Lawrence's (William Zabka) perspective.
With a style both reverent and self-aware, Cobra Kai taps into The Karate Kid mythos in surprising ways. And it continues to explore the parallel journeys of original stars Johnny and Daniel LaRusso (Ralph Macchio) as well as a new generation of karate students. The end of Cobra Kai Season 3 promises an epic showdown fans have been waiting for.
What we know so far about 'Cobra Kai' Season 4
Plotwise, the show's next season will build toward yet another All Valley Karate Tournament. As seen in the films as well as Cobra Kai Season 1, this is the ultimate championship of The Karate Kid franchise. And Daniel and Johnny appear to be joining forces against Kreese (Martin Kove) for the next tournament. The fate of Cobra Kai is seemingly on the line.
While further details are unknown so far, Cobra Kai Season 4 is currently filming in Atlanta. The season's cast will shift a bit in the upcoming episodes. Both Vanessa Rubio and Peyton List — who play Carmen Diaz and Tory Nichols, respectively — are being promoted to series regulars. Meanwhile, according to Deadline, Dallas Dupree Young and newcomer Oona O'Brien join the cast.
Reportedly, Young and O'Brien's characters will be potential karate students in season 4. But it's unclear which dojo they might join. Fans continue to speculate whether series villain Terry Silver (Thomas Ian Griffith) — or another The Karate Kid Part III baddie — will play a key role in Cobra Kai Season 4. For now, all fans can do is wait for updates.
Will there be a season 5 of 'Cobra Kai'?
Cobra Kai Season 4 does not yet have a release date. But according to Hurwitz, it's likely to arrive on Netflix in early 2022. That gives fans a bit of a wait. But at least they can rest assured that it's probably not the show's final season. After all, the audience continues to grow. And as the showrunners have confirmed, there's a lot more of The Karate Kid mythos to explore.
Most notably, Oscar winner Hillary Swank starred as Mr. Miyagi's (Pat Morita) new student in 1994's The Next Karate Kid. Swank has expressed interest in possibly reprising her role as Julie Pierce. Since that film exists in the Cobra Kai universe, perhaps Julie could play into season 5. But fans shouldn't expect Jaden Smith to reprise his role, as the 2010 Karate Kid is not canon.