'Cobra Kai' Star Tanner Buchanan Was in 'Fuller House': He Wasn't the Nicest Guy
'Cobra Kai' is not Tanner Buchanan's first appearance in a major show. He also starred in 'Designated Survivor' and played a mean kid in 'Fuller House.'
Tanner Buchanan currently portrays Robby Keene in the hit series Cobra Kai, which is now available for streaming on Netflix. Yet, before this follow-up to the original The Karate Kid debuted, the actor appeared in a handful of other productions — often in supporting roles.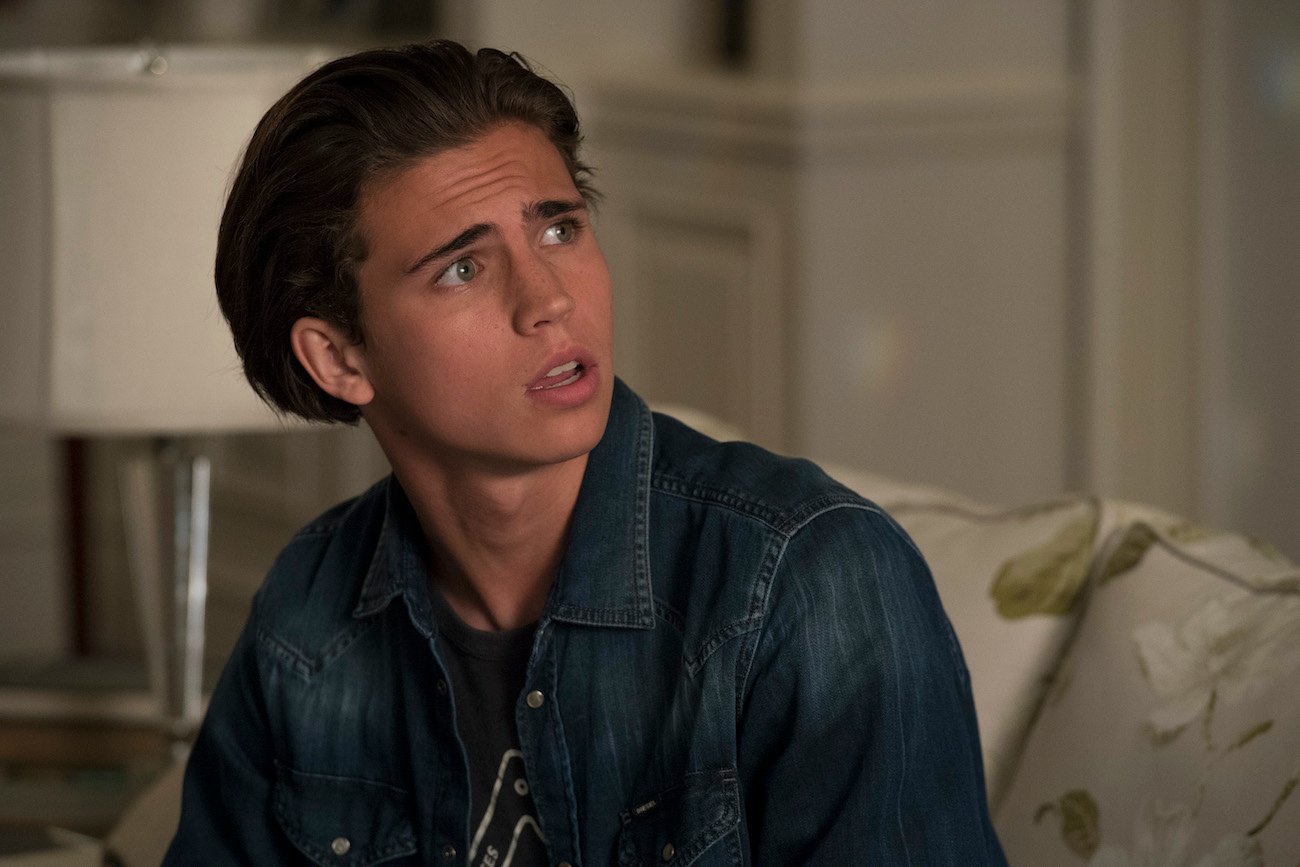 While Cobra Kai has surely cemented the actor's presence in Hollywood, many may remember Buchanan from his appearance in Fuller House. And, though he's quite the hopeless romantic in need of a little parental guidance in Cobra Kai, he wasn't such an innocent youth in Fuller House. Who did Tanner Buchanan play in Fuller House, and which season did he appear in?
Tanner Buchanan appeared in 2 'Fuller House' episodes in 2017 
Tanner Buchanan appeared in two episodes in season 3 of Fuller House: Episode 12 and Episode 16: "Fast Times at Bayview High" and "Happily Ever After" respectively. He portrayed Chad Brad Bradley, and if the unbelievable name doesn't indicate this boy's cocky attitude, his actions in the season sure do. 
"Fast Times at Bayview High" focuses on Jimmy and Stephanie moving forward in their relationship, as Jackson and Ramona begin high school. As for Ramona, she wants to join the school dance team, and the boy in charge is Chad Brad Bradley. He doesn't seem to want her in the group. Episode 16 follows the she-wolves coming to the rescue when Ramona gets in trouble, as Stephanie and Kimmie deal with a client who simply can't be pleased. 
In episode 12, Tanner Buchanan portrays a kid who knows he can dance — who knows he's got skill and believes he is the end-all-be-all of dancing talent. Yet, when challenged to a dance-off, he stumbles, leaving his fellow castmates (hovering in the cafeteria) in awe…for Chad Brad Bradley never stumbles. 
Upon falling to the ground, Chad Brad Bradley realizes his initial judgment concerning Ramona was incorrect; she's talented and he lets her in the group. He later appears in episode 16, and he's not such a jerk. 
Tanner Buchanan's other notable appearances outside 'Fuller House' and 'Cobra Kai' 
Buchanan has also appeared in other well-known shows, including Designated Survivor and The Fosters. In Designated Survivor, Buchanan portrayed Keo Kirkman in 19 episodes from 2016 to 2018. In The Fosters, he played Jack Downey in six episodes throughout the 2016 season. 
Buchanan also starred in Sinister Seduction, The Goldbergs: 1990-Something, Gam Shakers, and more. He will soon play Apollo in the superhero flick The Hyperions, which is currently in post-production.