'Cobra Kai' Star Tanner Buchanan Will Soon Play a Superhero
Tanner Buchanan portrays Robby Keene in Cobra Kai, which is now available for streaming on Netflix. The series takes place over 30 years after The Karate Kid, pitting Daniel LaRusso and Johnny Lawrence against each other once more.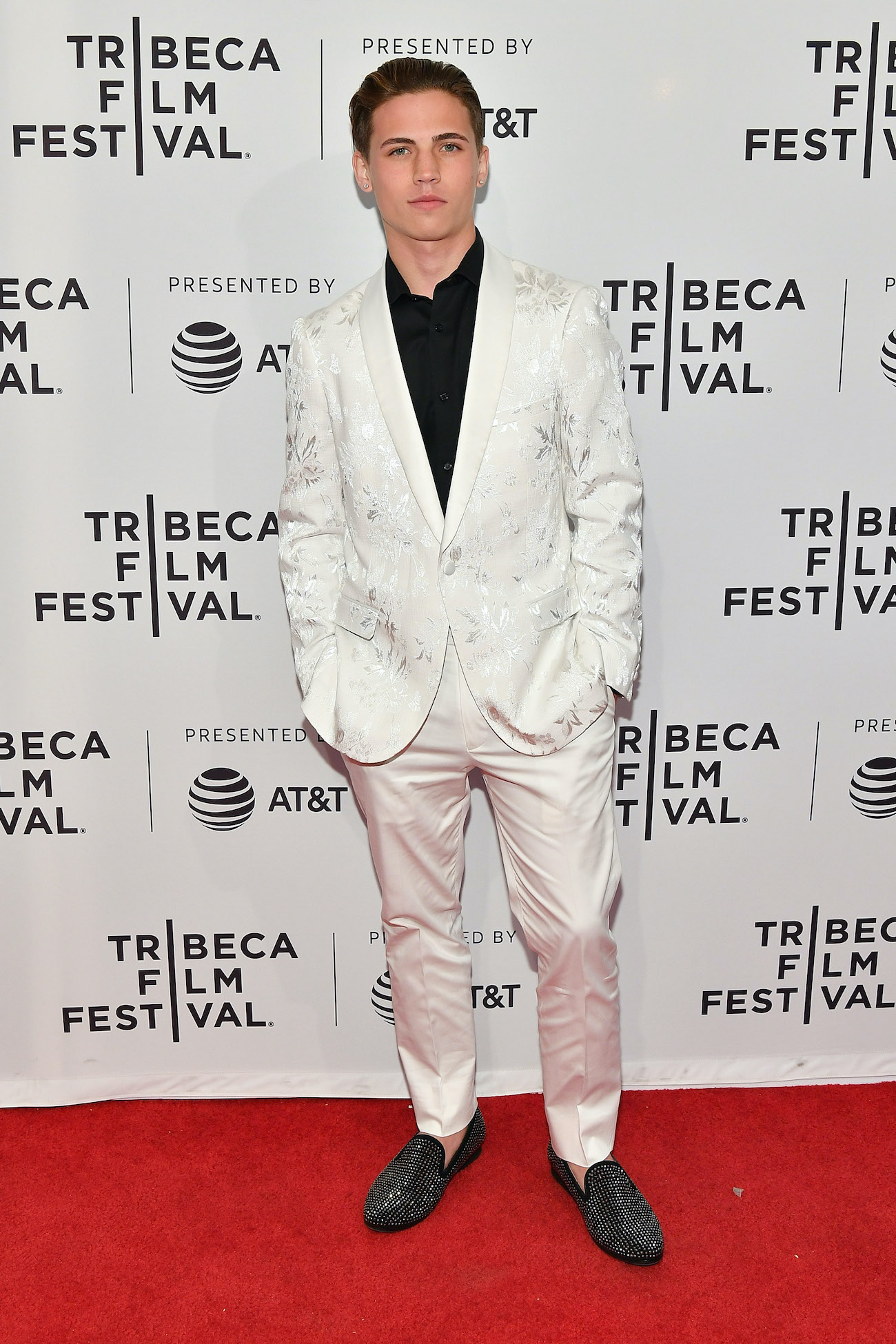 Buchanan portrays Lawrence's son, who initially gets close to LaRusso to get back at his negligent and absent father. Yet, when Keene begins to learn karate and find a father figure in LaRusso, the situation grows more complicated. The Cobra Kai star has spent a decent amount of time learning karate and mastering fight sequences for the show, and such skills may come in handy as he preps to play a superhero in an upcoming cinematic venture. 
Tanner Buchanan to star in 'The Hyperions' as Apollo 
The Hyperions, written and directed by Jon McDonald, is currently in post-production. The film takes place in the 1960s and follows Professor Ruckus Mandelbaum (Cary Elwes), who invents the Titan badge — a device that grants humans a superpower. The Professor takes in three down-on-their-luck kids to create quite the unexpected group of superheroes, as IMDb notes. 
In the story, the family rises to fame and prestige, yet all the glamour and glory do not last. The family eventually fractures and the professor replaces the original kids. Years later, two of the professor's original supers want their Titan badges back – and they're willing to rob the professor's museum (and accidentally take a few hostages) to regain their superhuman abilities and reclaim their honor and dignity. 
Tanner Buchanan is set to star as Apollo in the upcoming original and, if his powers are in line with Greek mythology, a few abilities become clear. 
All about Apollo 
Tanner Buchanan will portray one of the main protagonists in the upcoming film: Apollo. In Greek mythology, Apollo is the god of the sun, prophecy, medicine, poetry, the arts, and more. Apollo is the son of Zeus and Leto, and he is Artemis' (goddess of the Hunt) twin brother. 
In many character iterations, Apollo has the ability to see the future, and he can control light. He can also heal people and bring on illness and disease. He is powerful and immortal, as are his fellow Greek gods, yet, considering this movie awards a power — rather than deity status — immortality may not be in the cards. 
Tanner Buchanan has experience portraying lead characters in TV shows, yet the actor has yet to make a major cinematic appearance in a leading role. He is well known for Girl Meets World, Designated Survivor, The Fosters, and now, Cobra Kai. So, here's to hoping the offbeat superhero film cements the actor's movie-star potential.