Competitors on MTV's 'The Challenge' Report Feeling Extremely Lonely After the Show Ends: 'Nobody Gets You'
MTV's 'The Challenge' is a tough game, and competitors report feelings of isolation and loneliness when it ends.
MTV's The Challenge has graced our television screens for over two decades, and The Challenge: Total Madness isn't disappointing. While we get to see competitors fight for a ton of money each season, we're also interested in them as people outside of the show. And a few have gotten ultra-candid about what it's really like.
From Cara Maria Sorbello to Johnny "Bananas" Devenanzio, even the most competent players who come back season after season have talked about how difficult the game can be both physically and mentally. And some competitors also report feeling extremely alone once their season ends. Here's what they have to say.
'Challenge' star Cara Maria Sorbello has regrets about appearing on the show
Sorbello is certainly one of the most infamous players on the show. She's won a number of seasons thanks to her physical and mental prowess, and she's gained a number of fans along the way. Unfortunately, many competitors and fans alike think the game's changed Sorbello. Nany González mentioned in an interview that she doesn't think Sorbello is "a good person, and that's outside of the game and in the game." Devenanzio has echoed similar sentiments.
As for Sorbello, she, too, admits that the game gets to her head. In the past, she seemed to be on every season she was asked to return to — but she has deep regrets about participating in War of the Worlds 2.
"You can't put a price tag on happiness," Sorbello told the Watch With Us podcast. "For so long, I was, like, you know the money is so good. I can't say no. I needed a little break for my own sanity and my own happiness, just finding what makes me me again and get my light back."
Johnny 'Bananas' Devenanzio said his on-screen personality is way different than how he really is
Devenanzio is back for his 20th season with Total Madness, and he's won six other seasons. Thanks to reality TV, he's made a successful, longstanding career — but he certainly has a reputation. Devenanzio is known for backstabbing those who get in his way, and he has no remorse for fighting his way to the top even if it means others are left behind.
So, is Devenanzio really this cold and calculating in real life? He's verified in the past that his reality TV persona is nothing like how he really is. And he wears his persona as a suit of armor to protect himself.
"I always say, what people envision me to be like, in reality, is not who I really am," Devenanzio said to the New York Post. "This guy who you are talking to — Johnny Bananas — in real life, would never survive on The Challenge. When I go on the show, it's like a coat of armor and changing who I am."
Competitors also report feeling lonely after the show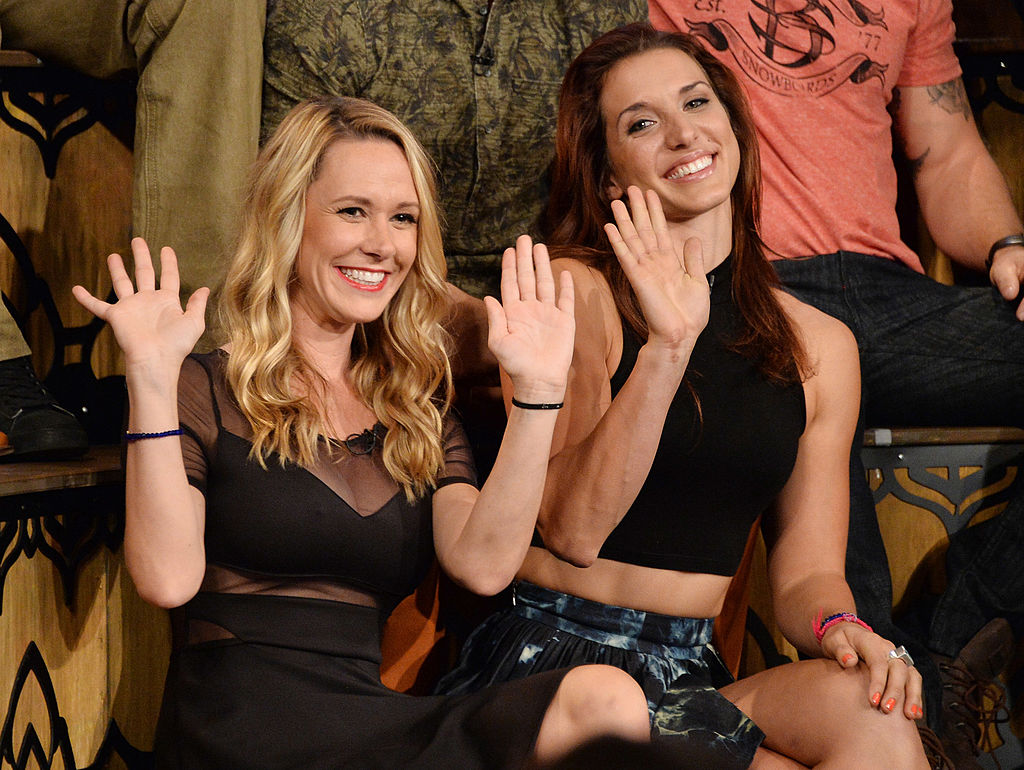 Being a reality TV star is a unique job, and it's all-consuming. While many of the Challenge competitors form friendships amongst themselves, many others report feeling totally isolated when the show ends or when they're between seasons.
"It's weird because when you come home you feel lonely, like nobody gets you because you were immersed in this crazy life for so long," Paula Meronek told Buzzfeed. "It's nice to be around people you don't necessarily have to explain The Challenge to. You're just around all these people that get the same weird world that you do."
Other competitors on the show think they have post-traumatic stress disorder from everything they've been through. "That's not a joke," Sarah Patterson said. "Clinically, if you look at what the qualifications for what PTSD are according to mental health manuals, we absolutely fit all of the criteria."
This may be why some long-time competitors refuse to appear on the show after they've had enough. But we know some contestants will continue to compete time and time again.
Check out Showbiz Cheat Sheet on Facebook!