Inside the Complex Relationship Between Michael Weatherly and His Father, According to Reports
Today, Michael Weatherly leads a talented ensemble in the hit primetime series, Bull. Yet, prior to landing the lead role in the CBS original, he portrayed the beloved Special Agent Anthony DiNozzo in NCIS. NCIS was Weatherly's career-catalyzing role. The role turned the actor into a household name, as the show became the global phenomenon is it today while Weatherly was involved.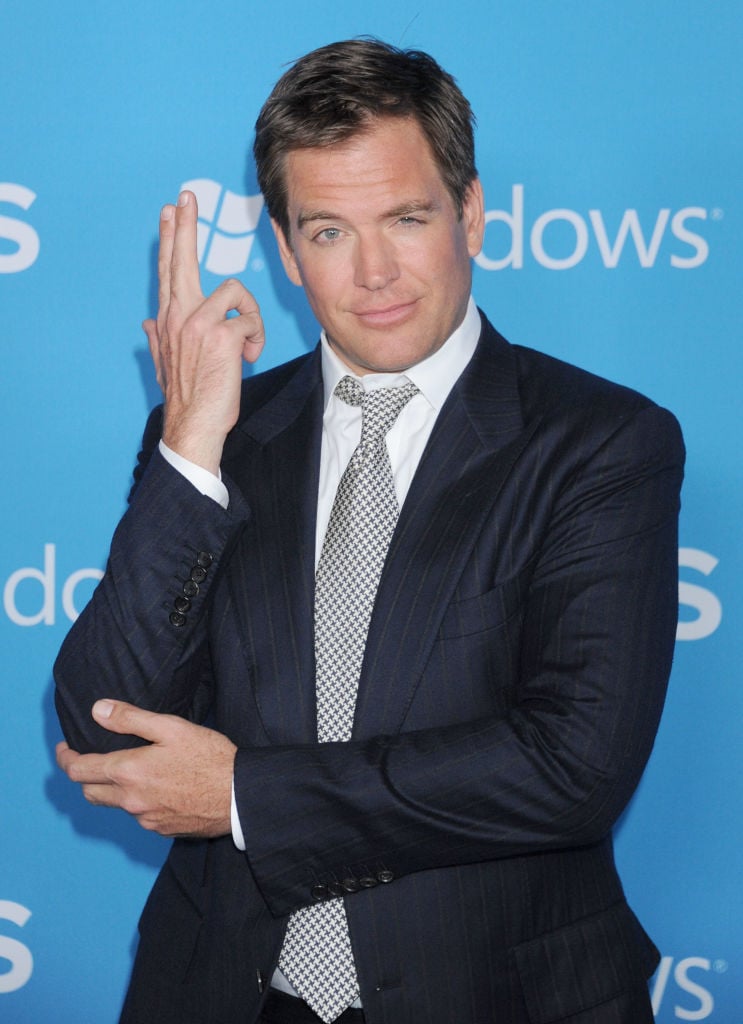 Before NCIS, Weatherly starred in a handful of Fox flops that never really got off the ground. From Dark Angel to Significant Others, the shows were off the air within two years and Weatherly was left on the hunt once again…looking for that breakout role. Luckily, in the early 2000s, NCIS came knocking. And, what was seen as a mere Jag spinoff became the foundation for a successful television career. However, if Weatherly didn't make a name for himself in Hollywood, he might have been out of luck, and his family may have turned a blind eye.
RELATED: Former 'NCIS' Star Pauley Perrette on Her 'Sparkle' With Michael Weatherly
According to multiple reports, including one from TwoRedDots.com, Weatherly does not have the best relationship with his father. Weatherly's choice to abandon a safer, more sure-thing-type career path left the actor and his father at odds. 
Are the Former 'NCIS' star and his father estranged? 
Michael Weatherly's father reportedly disowned him. The actor was reportedly cut off from his father's inheritance when he, at a young age, choose to pursue acting. DougBoquist alleged that, while the actor knew that leaving college would cause a bit of a stir back at home, he was unready for the ultimate consequence that came to be. 
The blog outlet noted that Michael Weatherly's father, who acquired riches importing Swiss Army Knives, would come to disown him following such actions. While this remains a popular consensus noted on multiple outlets (and at different points in time), it's important to note that such news remains unconfirmed. 
RELATED: Michael Weatherly Reveals Tony DiNozzo's Hero: Who Does the 'NCIS' Character Look Up To?
Fans cannot be certain that this is actually the true story. It's been quite some time since the two have been spotted together, and Weatherly rarely discusses his family life (outside of his wife and children) during interviews. Considering Weatherly is a bit of a jokester, it wouldn't be in his nature to dive into such a topic — especially if the truth is as dark and unfortunate as the rumors are.
Did Weatherly's real-life relationship with his dad provide inspiration for 'NCIS?'
Interestingly enough, Tony Dinozzo and Anthony DiNozzo Sr. do not boast the best relationship in NCIS. Tony's father was neglectful and careless throughout Tony's childhood years. The two boast a long and challenging relationship, and the agent's father isn't even mentioned until very late in the series. 
Anthony DiNozzo Sr. once left his son in a hotel room for days on end, so he's definitely not taking home any awards for father of the year. While this may seem a little too in-line for it be a mere coincidence, one cannot be certain whether Michael Weatherly's real-life relationship with his father played a factor; however, it wouldn't be completely illogical to assume such.