'Conversations With Friends': Cast, Release Window, Plot Details, and More for New Hulu Series
After, 'Normal People,' Hulu is preparing to deliver another series based on a book by Irish author Sally Rooney
After the success of 2020's Normal People, Hulu is preparing to deliver another series based on a book by best-selling Irish author Sally Rooney. Conversations With Friends will premiere in May 2022, and the streaming service just dropped a steamy new trailer for the show, which focuses on two college-age friends who become entangled in the lives of an older couple. 
'Conversations With Friends' premieres in May 2022 
Hulu hasn't yet set a specific premiere date for Conversations With Friends, but according to the teaser, the new episodes will arrive sometime in May. There will be 12, 30-minute episodes in total, which will also air in the U.K. on BBC Three. 
The new series reunites producer and director Lenny Abrahamson and screenwriter Alice Birch, who both also worked on Normal People. Based on the trailer, Conversations With Friends will have a similar look and feel to the earlier series, as well as plenty of sex and deep conversations about relationships.  
What is 'Conversations With Friends' about?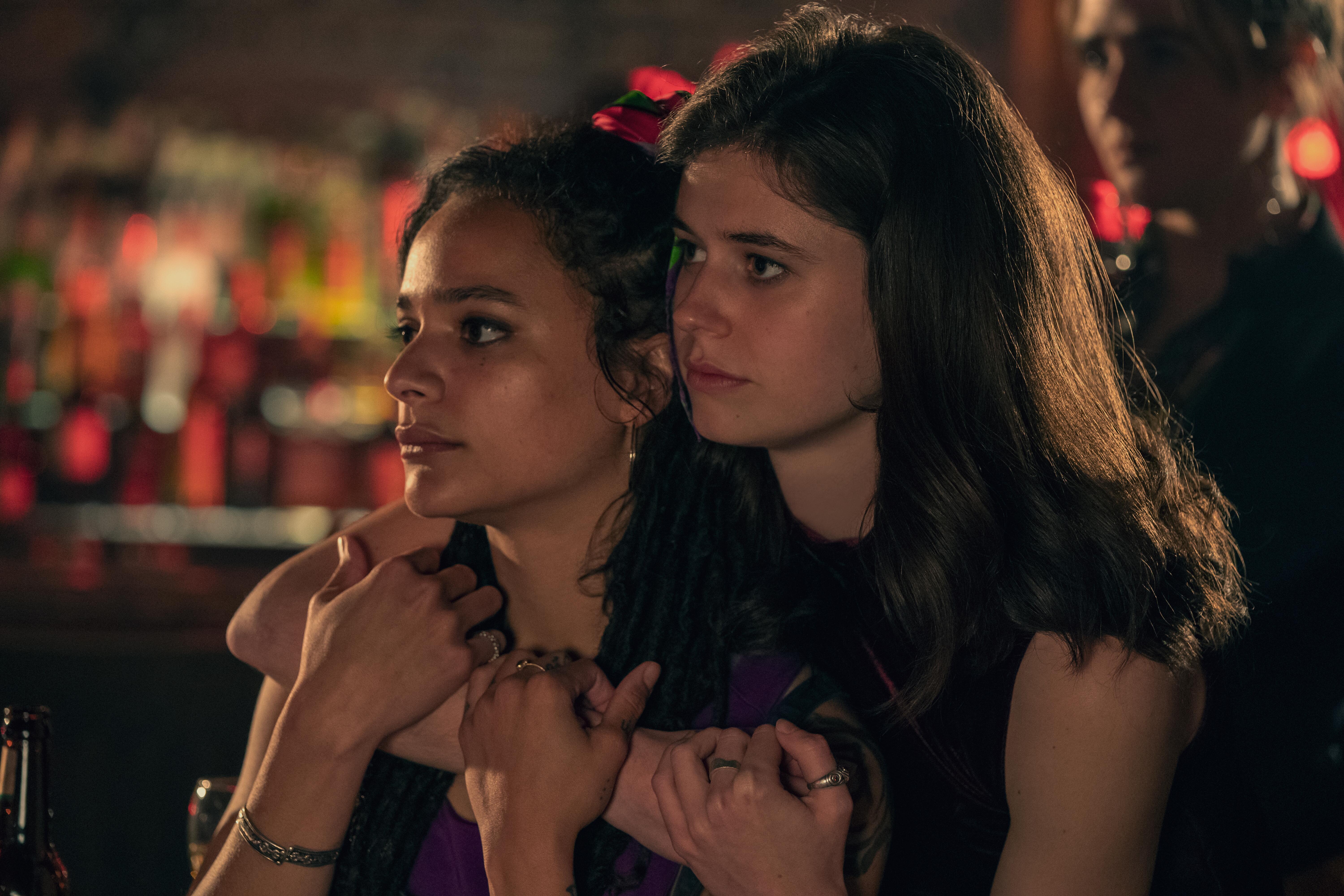 In Conversations With Friends, the observant, 21-year-old Frances and self-assured Bobbi – ex-girlfriends who are now best friends – meet an older woman named Melissa at a spoken word poetry event in Dublin. The two women start to spend time with Melissa, an accomplished older writer, and her husband Nick, a handsome but reserved actor. Bobbi and Melissa engage in an open flirtation. At the same time, Frances and Nick embark on a clandestine affair, and their relationship "begins to test the bond between Frances and Bobbi, forcing Frances to reconsider her sense of self, and the friendship she holds so dear," per Hulu's synopsis of the show. 
The show's cast includes Joe Alywn and Jemima Kirke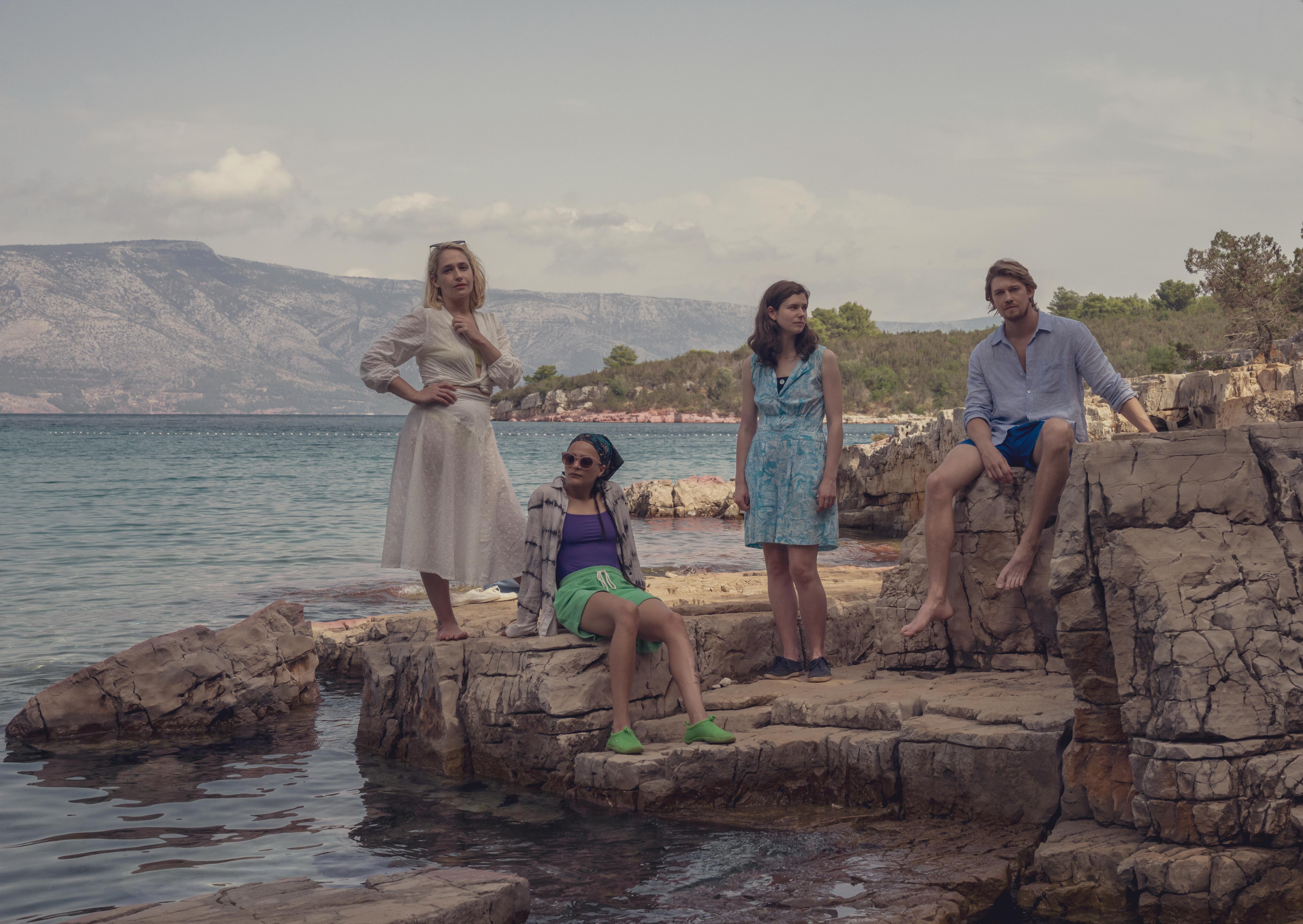 Conversations With Friends stars Irish actor Alison Oliver as Frances, in her first TV role. Utopia's Sasha Lane plays Bobbi. 
Girls alum Jemima Kirke portrays Melissa. Joe Alwyn, who has appeared in movies such as Boy Erased and Mary, Queen of Scots, plays Nick. 
In the show, the actors have to convey the unique, shifting dynamic between four complex individuals. According to Kirke, the team behind the show did an excellent job of finding people who could bring those characters to life in a realistic way.
"What became more and more apparent the more we shot was that we were all really well cast—it was almost like there was some sort of conspiracy that we weren't aware of, and suddenly we found ourselves in, like, a Hitchcock movie in a room all together," she told Vanity Fair. 
"There was an essential piece about each of us as people that were shared with the character," she added.
Is 'Conversati​​ons With Friends' a 'Normal People' sequel? 
No. Conversations With Friends is set in Dublin and is based on a book by Sally R​​ooney. But it isn't a sequel Normal People. Still fans of the first series will see some similarities between the two. 
"We've described it as a kind of cousin to Normal People," Abrahamson told Radio Times. He even joked that Normal People stars Paul Mescal (who played Connell) and Daisy Edgar-Jones (who played Marianne), could even make cameos in Conversations With Friends. 
"Connell could be some moping boy in the background, licking his pencil," he said. "Now we're talking, that's gold!"
Check out Showbiz Cheat Sheet on Facebook!