How the Coronavirus Pandemic Helped Kim Kardashian West Become a Billionaire
Kim Kardashian West became a billionaire in 2021. Her net worth increased exponentially thanks to her brands KKW Beauty and SKIMS. Here's how the coronavirus pandemic played a key role in cementing Kardashian West's status as a billionaire.
Kim Kardashian West became a billionaire in 2021 due to revenue mostly from her brands SKIMS and KKW Beauty. But the coronavirus (COVID-19) pandemic also played a huge role in the reality star's financial success. Here's how the global pandemic boosted Kardashian West's brands and made her a billionaire.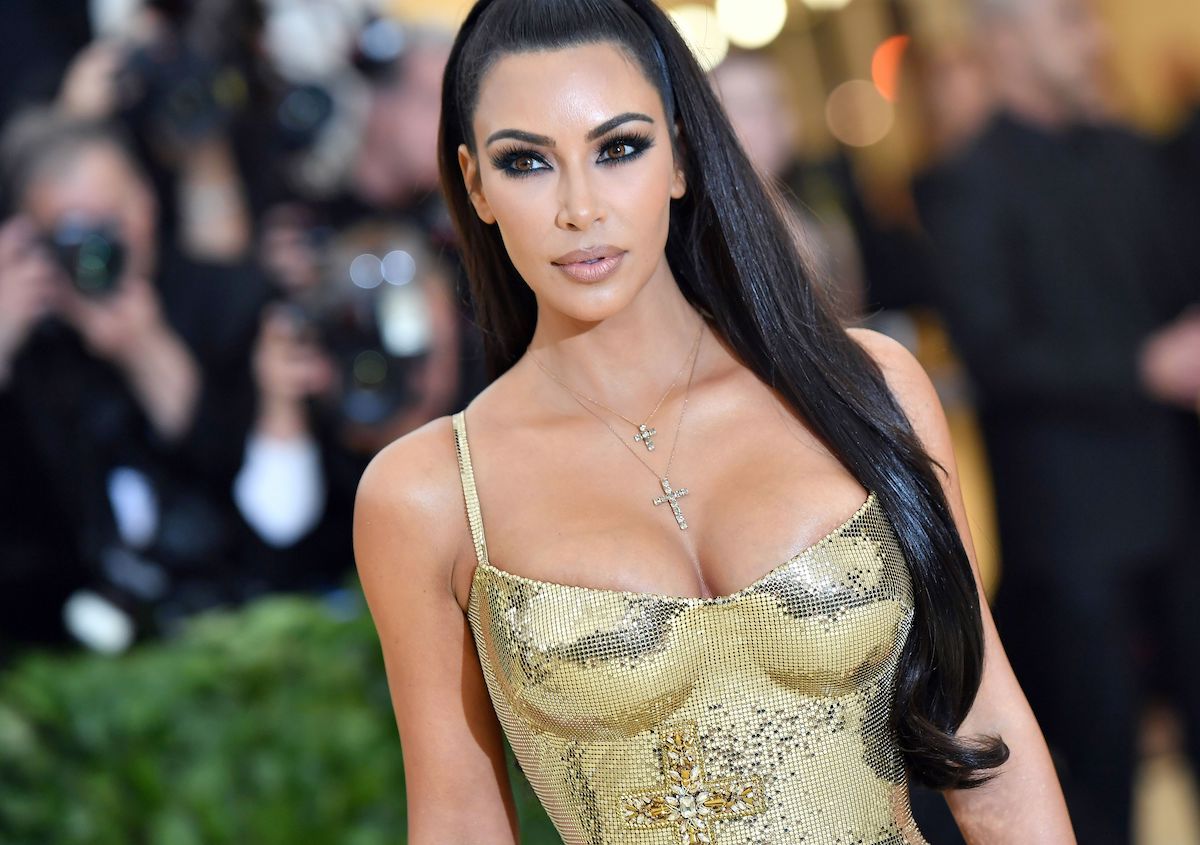 Kim Kardashian West's brands SKIMS and KKW Beauty made her a billionaire
Forbes declared Kim Kardashian West a billionaire in 2021. The publication noted that her net worth increased by about $780 million, primarily due to two of her businesses, KKW Beauty and SKIMS. The Keeping Up with the Kardashians star also makes millions off of her reality show, investments, and various brand deals.
Kardashian West told The New York Times that SKIMS was valued at $1.6 billion in 2021 (per Insider). She is the company's biggest shareholder and controls a majority stake along with business partner Jens Grede.
The reality star's ex, Kanye West, also owns part of SKIMS and has continued to consult with Kardashian West on the brand throughout their divorce proceedings. 
In June 2020, Kardashian West sold a 20% stake in her cosmetics brand KKW Beauty to global cosmetics company Coty. The deal valued KKW Beauty at $1 billion. 
Kim Kardashian West's SKIMS loungewear came out just in time for lockdowns caused by the COVID-19 pandemic
One of the reasons SKIMS is so successful is that the shapewear brand, which started in 2019, has been so successful is the coronavirus pandemic.
That's right – lockdowns caused by the virus meant that everyone in the world was wearing pajamas and loungewear more than formal attire. And Kardashian West started selling loungewear in December 2019, right before global lockdowns began. 
Although the pandemic made sourcing materials a challenge, SKIMS reported $145 million in sales in 2020. 
"The pandemic hit at like, our first or second drop of loungewear, and we had loungewear designed for the whole next year to drop," Kardashian West told Vogue (via Insider). "And it just happened to be the perfect time and the perfect storm of everyone staying home and wanting to just be a lot more comfortable."
Besides the pandemic, inclusivity has also been key to SKIMS' success
While the timing of SKIMS' loungewear release helped boost sales, it was not the only factor in the brand's success.
SKIMS is an inclusive brand, offering sizes XXS-5X. The shapewear, designed to blend in with various skin tones, comes in a wide range of colors. Some of the shade names include Sand, Sienna, Umber, and Onyx. Kardashian West's shapewear comes in nine shades, while competitors typically offer just three or four skin tone options. 
Fenty Beauty, founded by singer Rihanna, similarly changed the cosmetics industry by selling 40 different shades of foundation when they launched. The brand has since increased its offerings to 50 colors. 
In March 2021, Kardashian West opened up to British Vogue about why inclusivity is essential to her shapewear brand. 
"Overall, I really just wanted to give people options when getting dressed," the reality star said. "I wanted to create a brand that could be relied on as a true solution for how people dress today. In doing this, it was especially important that we were size-inclusive and offered a range of colors."
Kardashian West explained that before launching her brand, she struggled to find shapewear that fit her body and skin tone. 
"I used to cut up and sew different styles of shapewear together to create the silhouette I wanted because I could never find the shape I was looking for," she said. "I would also dye pieces with tea bags to match my skin tone as there was such a limited offering of colors on the market."