Could Joe Alwyn Win a Grammy For 'Folklore'? Taylor Swift Confirmed He's Co-Writer William Bowery
Taylor Swift is having a big week. The nominees for the 63rd annual Grammy Awards were announced on Nov. 24, and Folklore raked in five nominations, including Album of the Year.
On Nov. 25, Swift's Folklore: The Long Pond Studio Sessions film hit Disney+, giving fans the first full performances of all the songs from the album. The film also featured Swift's collaborators Jack Antonoff and Aaron Dessner, and the trio gave context behind the creation of each song before it was performed.
The biggest reveal from the film was Swift confirming the popular fan theory that Joe Alwyn is, in fact, songwriter William Bowery, who's credited on two songs on Folklore. Now that the album is up for five Grammys, it's entirely possible Alwyn could end up winning a Grammy alongside his girlfriend.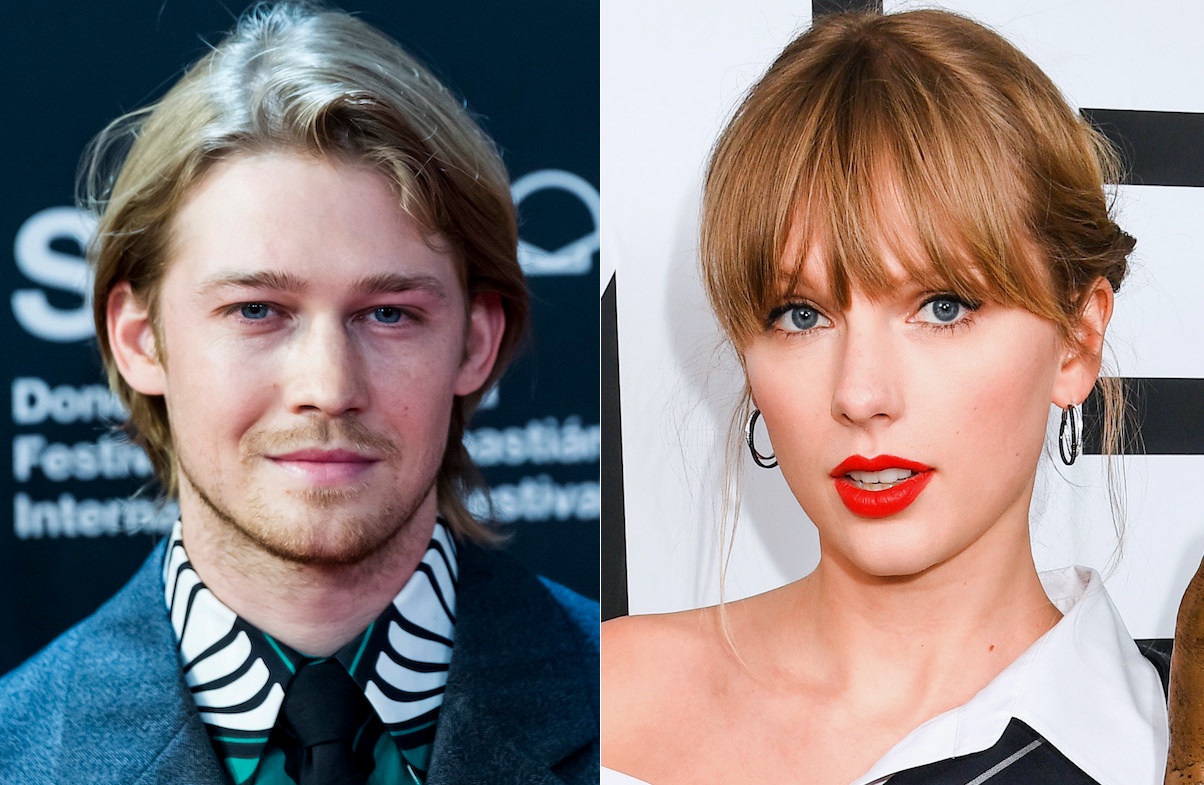 Swift confirmed Joe Alwyn is William Bowery
Folklore: The Long Pond Studio Sessions came out on Disney+ on Nov. 25. Filmed in September at Dessner's Long Pond Studios in Hudson Valley, New York, the film gave viewers every emotional detail behind the creation of Folklore's 17 songs.
The conversations between Swift, Antonoff, and Dessner gave an intimate look at the artists' songwriting process, and illuminated how freeing it was for the 30-year-old pop star to write song narratives that weren't about her own life. She said that for so long, she felt her songs had to address things written about her in tabloids. Folklore allowed her to break free of that by creating short stories for each track. (Some of the songs on the album are, indeed, biographical, like "Peace," "Mirrorball," and bonus track "The Lakes.")
Two of the fictional songs on the album are "Betty" and "Exile." Swift revealed that not only did her actor boyfriend help write a lot of the lyrics for those two tracks, but he also composed a piano portion of "Exile."
"So, William Bowery is Joe, as we know," she said with a wry smile, knowing this would make her fandom freak.
"Joe plays piano beautifully," she continued of "Exile," which features Justin Vernon of Bon Iver (he performs the song remotely from Wisconsin in the film). "He's always just playing and making things up and kind of creating things. Joe had written that entire piano part."
"He was singing the Bon Iver part, the 'I can see you standin', honey / With his arms around your body / Laughin' but the joke's not funny at all,'" she added. "He was just singing it. And I was entranced and asked if we could keep writing that one."
'Exile' is nominated for Best Pop Duo/Group Performance at the 2021 Grammys
Folklore was nominated for Album of the Year and Best Pop Vocal Album. "Cardigan" was nominated for Song of the Year and Best Pop Solo Performance. And "Exile" was nominated for Best Pop Duo/Group Performance.
Swift, Bowery, and Vernon are credited as the songwriters on "Exile," so if the song wins the category, the trio would each win a Grammy, making Swift and Alwyn an award winning songwriting team! Talk about being productive in quarantine.
Alwyn doesn't make an appearance in the film. The couple still prioritizes their privacy in that sense. But Swift talks about her relationship with the English actor throughout the film, revealing what it was like to be quarantined together and providing context about more intimate parts of their relationship.