Could Taylor Swift Release the 10-Minute Version of 'All Too Well' With the F-Word?
Taylor Swift's "All Too Well" comes with its own lore it could be its own album, honestly. Between the story behind how it was written, to how impactful it is for Swift's fans, "All Too Well" really is its own entity. 
It has so much raw emotion on an album that is all about embracing sadness in the event of a breakup. Red doesn't just deal with pain, but it touches on how you can fall so head-over-heels for someone it's silly at times. And "All Too Well" is that aftermath of when that giddiness is hit with the debilitating fall. 
So it's no surprise that Swift originally had a 10-minute long song for "All Too Well." Could fans ever hear that version? It's not impossible. 
Taylor Swift confirmed that there was a CD with a 10-minute rough version of 'All Too Well'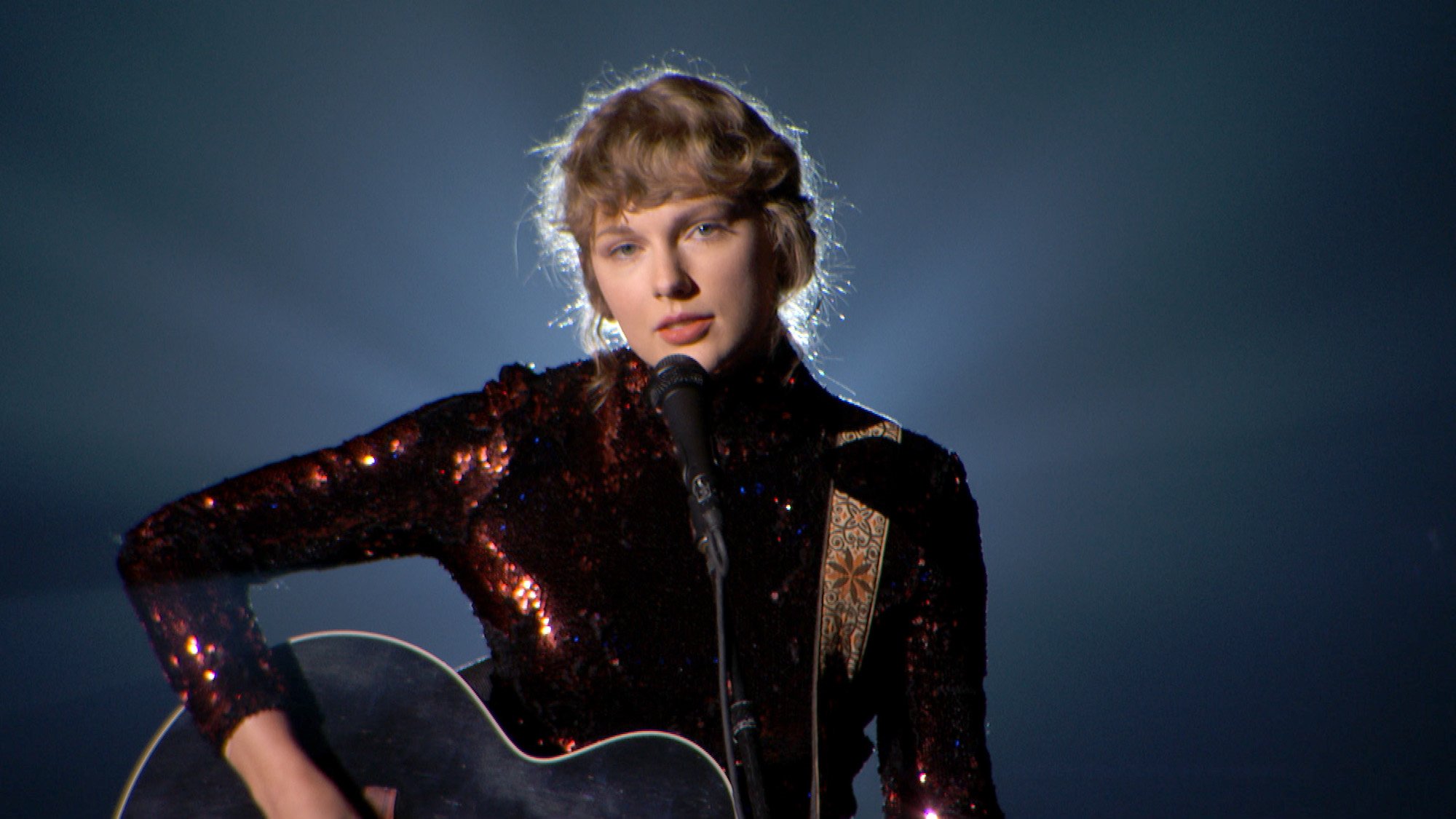 Red, Swift's 2012 fourth album, was number 99 on Rolling Stone's 500 Greatest Albums of All Time list, so she appeared on their podcast to talk about the album on Nov. 17. And you can't dive into Red without spending a bit of time on "All Too Well." 
She shared the story of the day she started writing it, which is one she's told before. It was the first song she wrote for Red while she was still on tour for Speak Now. 
"It was a day when I was just, like, a broken human, walking into rehearsal just feeling terrible about what was going on in my personal life," Swift said on the podcast. "I just ended up playing four chords over and over again, and the band started kicking in." 
As she was "really going through it" she started singing and "riffing" and it turned into "All Too Well." That session was basically the song plus "seven extra verses" which included the f-word, according to Swift. Afterward, her sound guy told her he burned a CD of the session and gave it to her, just in case. 
She, of course, liked it and enlisted the help of Liz Rose to cut the song down from 10 minutes to the current 5:28.
In 2012, Swift told PopDust that she wrote her proudest lyric during that session:
"And you call me up again just to break me like a promise / so casually cruel in the name of being honest."
Fans can definitely attest to those hitting the hardest as well. 
Swift was not ready for the massive fan response to a song that was 'too dark' and not a single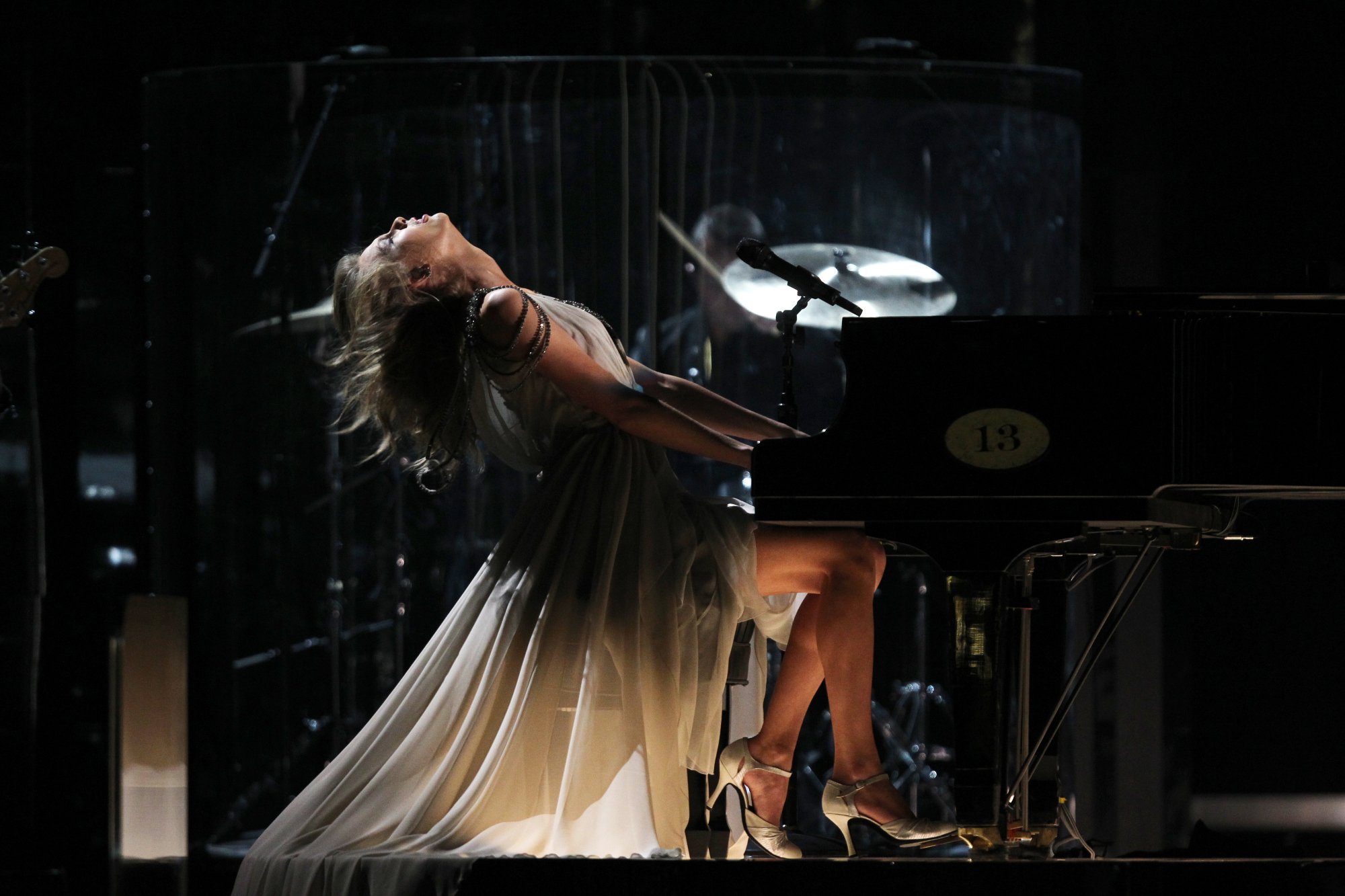 One of the biggest things, for Swift, was the surprise at how much of an impact the song had on fans. She didn't expect for it to blow up the way that it did. For one, it wasn't a single at all and didn't have a music video component, which are two good ways to get a song on the charts or heard outside of the album. But the song transcended Red in a way that went outside of how Swift was "taught music permeated culture."
"I didn't see that happening with that song," Swift said of how "All Too Well" performed so differently. She even said that she performed it at the 2014 Grammys because of the fan response. The song itself wasn't actually nominated, so it wouldn't have been a typical move for her to choose that song.
"I can't believe it now when I play it live and everybody in the crowd knows every word," she continued. "I'm truly astonished by it, and I think that's one of the most beautiful things about this album for me when I look back on it."
As the interviewer noted, it is one of the most influential breakup songs of this generation. And having it be one of the loudest sung at concerts is saying something, sure, but it's also a testament to Swift's songwriting.
"I really didn't pick that one," Taylor said about the fifth song on Red. "I thought it was too dark, too sad, too intense. It's fun when things surprise you like that."
Swift is currently re-recording her songs; Could she release this 10-minute version?
So now comes the big question; will Swift ever release this elusive 10-minute version of "All Too Well." Well, she hasn't given any hints that she will. However, if it's going to happen, now is the best time for fans to cross their fingers for it. 
Unfortunately for Swift, she's been going through legal issues with her master recordings and wasn't able to buy them back from the original record label she recorded them with, Big Machine Records, which was bought out by Scooter Braun. November 2020 was when Swift was legally allowed to start re-recording those songs again, on her own label so she could re-release them on her own terms. 
On Nov. 16, Swift tweeted an update on the ongoing issues with Braun and shared she already started re-recording her old songs. 
"It has already proven to be both exciting and creatively fulfilling. I have plenty of surprises in store," she wrote in the letter she shared to Twitter.
So, with these new re-recordings coming out sometime in the future, with "surprises" on the way, a 10-minute version of "All Too Well" seems in the cards. Only Swift can give it to her fans. And she's pretty generous.