Could 'The Vampire Diaries' Star Ian Somerhalder Return for 'Legacies'?
The Vampire Diaries still has a massive fanbase despite having aired its final episode on March 10, 2017. With stars Nina Dobrev, Ian Somerhalder, and Paul Wesley all having active careers in Hollywood—and with one of the show's spin offs, Legacies, still running—could the original gang ever return to Mystic Falls for, say, a flashback episode?
Here's what Somerhalder, who played Damon Salvatore in the CW hit original series, had to say about his possible involvement in Legacies.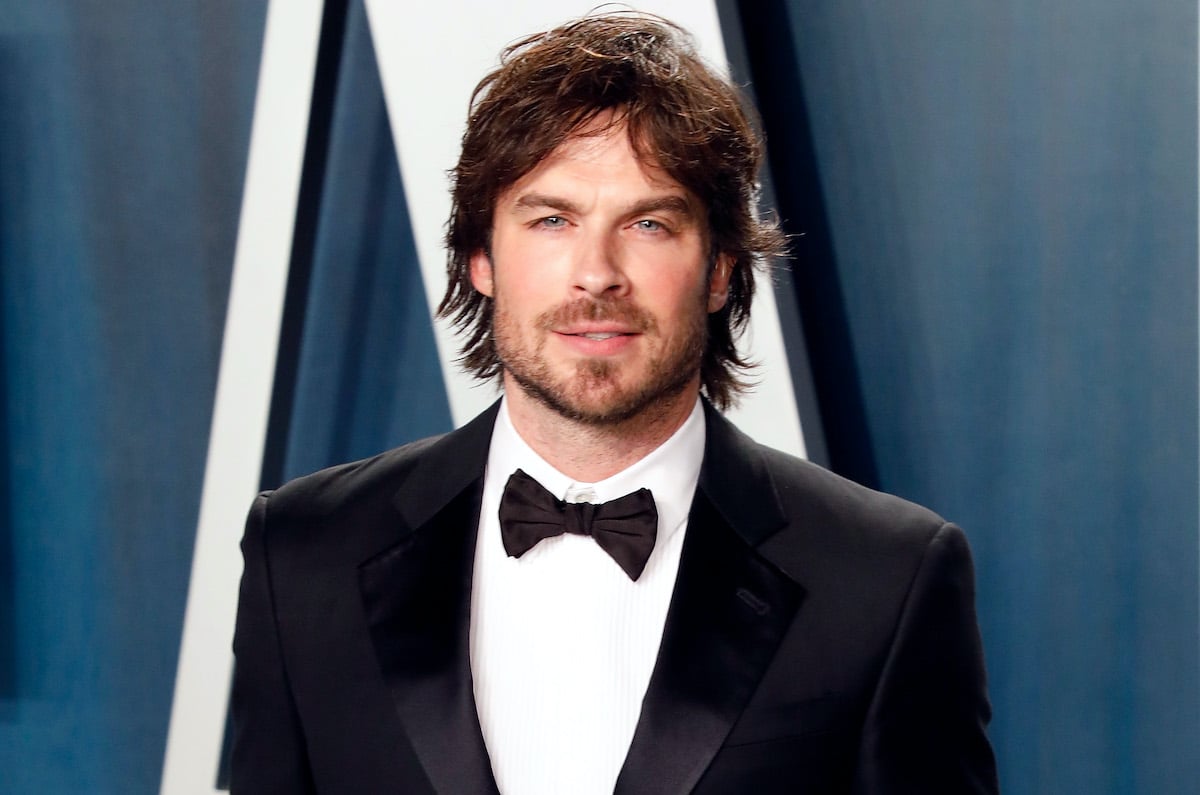 How 'Legacies' fits into 'The Vampire Diaries' world
Legacies is set in the Salvatore house in Mystic Falls. In the spin off series, the estate has been transformed into its own kind of X-Mansion — called the Salvatore School for the Young and Gifted.
The series follows Hope Mikaelson, the daughter of Klaus Mikaelson (an original vampire-werewolf hybrid) and Hayley Marshall (a werewolf). It's set two years after the other Vampire Diaries spinoff, The Originals, and also stars Matthew Davis reprising his role as Alaric Saltzman. Caroline Forbes (who married Stefan Salvatore before he died in the final season of The Vampire Diaries) is the school's headmaster, and Alaric's twin daughters (whom Caroline carried as their surrogate mother), Josie and Lizzie, are also students at the school.
Caroline is only mentioned and has yet to appear in the series. Also mentioned are Elena Gilbert and Damon Salvatore, who both ended up human and married by the series finale of The Vampire Diaries. In Season 1 Episode 10 of Legacies, Elena and Damon Salvatore are discussed, but not seen. The episode reveals that Elena became Mystic Falls' doctor and her and Damon's daughter, Stefanie Salvatore, is introduced as a student at Mystic Falls High School.
Now that Legacies has been renewed for a third season, could Damon and Elena appear on the show? Somerhalder commented on his possible involvement in a 2019 interview.
Ian Somerhalder is interested in directing an episode of 'Legacies'
While he didn't express direct interest in reprising his role of Damon Salvatore, Somerhalder did say he'd love to return to The Vampire Diaries set (which is used in Legacies) in a directorial role, like his former co-star Paul Wesley did in 2019.
"I actually would love to talk to [show creator Julie Plec]. I would love to go and direct one of [the Legacies episodes]," he told Entertainment Tonight in an interview published Nov. 21, 2019. "Because I know Paul [Wesley] went to do it and he called me and he's like, 'Bro, this is f*cking crazy.' Because it's all of our old sets, which is a time warp, 10 years ago. He's just going, 'Dude!' He was actually kind of emotional about it, he goes 'This is crazy!'
"We spent eight years on the show, and now it's two years later, which we're still talking about it while we're working on other things," Somerhalder continued. "That's a decade, 30 to 40. That's a very substantial piece of your life. But I would actually love to go back and direct one. I love what they are doing. The show looks amazing, it's all of my old team."
Somerhalder directed three episodes of The Vampire Diaries: Season 5 Episode 16 "The Downward Spiral," Season 7 Episode 16 "Days of Future Past," and Season 8 Episode 8 "We Have History Together." Given that, he'd probably be a great fit to direct an episode.
Plec, who created The Vampire Diaries, The Originals, and Legacies, told Entertainment Tonight in a separate interview that the original Vampire Diaries cast will get occasional shoutouts in Legacies where they were relevant.
"We are going to try and do that as often as we can without making false promises about who we might see," she shared. "I would love to be able to deliver on that as much as possible."