'Counting On': Critics Think Newly Engaged Justin Duggar Is Way Too Young to Get Married
That was fast! Just two months after Justin Duggar announced he was courting Claire Spivey, the two are engaged. The Counting On cast member shared the news with his 40,000 Instagram followers on Nov. 16, just a day after he celebrated his 18th birthday. His fiancée Claire is 19.   
Justin Duggar and Claire Spivey announced their courtship in September 2020
Justin and Claire announced they were courting — the Duggar family's version of dating — in the season finale of Counting On, which aired on Sept. 22. 
"God brought Claire into my life and I wasn't really expecting it, but he brought her along right when I needed her" Justin said in a video posted to the TLC website. "And ever since then, I knew she was the one … I'm so blessed to have her in my life."
The couple met for the first time in the spring of 2019 after getting together with a group of friends near Claire's Texas hometown. But the Duggar and the Spivey families have known each other for years. And like Justin, Claire comes from a large family — she is the oldest of six children.
Some critics think Justin Duggar and Claire Spivey are too young to get married
RELATED: Duggar Family Critics Think Justin Duggar and Claire Spivey Have Been Engaged for Longer Than They Let On
Duggars tend to move quickly from courting to dating. Justin's older brother John David Duggar announced his engagement to Abbie Burnett about a month after they publicly revealed they were courting. Jinger Duggar and Jeremy Vuolo and Josiah Duggar and Lauren Swanson had courtships that lasted a little over a month. So there's nothing that odd about a Duggar announcing a wedding is in the works shortly after they start getting serious about someone. 
What is a little eyebrow-raising — at least according to some Duggar family critics on social media — is how young Justin is. On a TLC Instagram post about the engagement, a number of people noted that the announcement came just a day after Justin turned 18. In Arkansas, where Justin lives, a person must be at least 18 to marry without their parents' consent.
"18 [is] so young. Live your life kids!" one person commented.
"This is way too young and I feel like they think this is the only way out to get married… but that's the way they do things…," another wrote.
While many people seemed to think that Justin and Claire should not be in a rush to head to the altar, a few didn't think it was necessarily a bad thing to get married young.
"I do think the family heavily pushes marriage quickly, however it doesn't mean they won't live a very happy life together," one argue. Others said they had married in their teens and that their relationships were happy.
Justin's family supports his decision to get married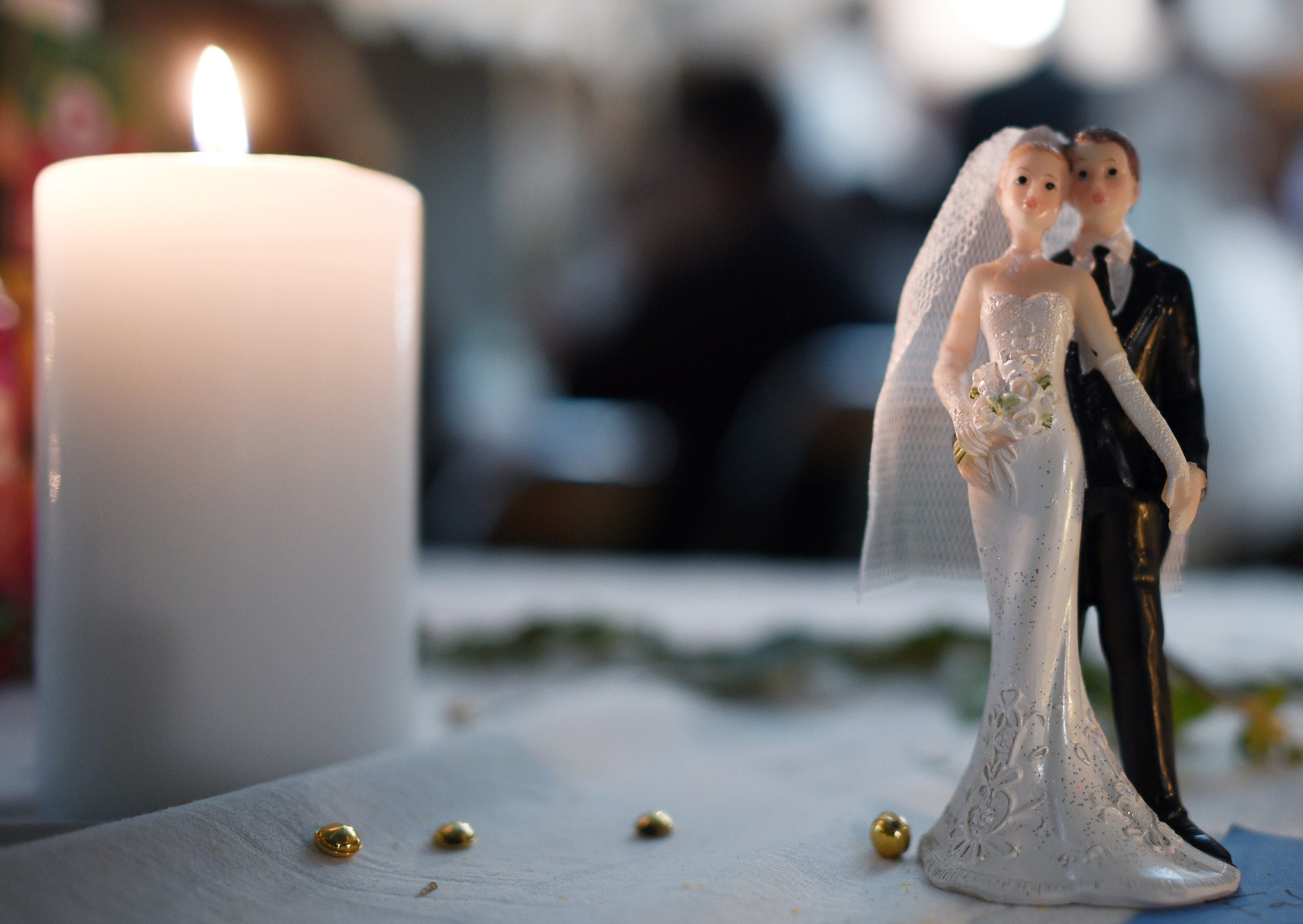 Some Counting On viewers might disapprove, but Justin's family seems to be fully behind his decision to get hitched. 
"Congrats bro! Being married to your best friend the best!!!," his sister Jill Duggar commented on his Instagram.
"Congratulations on your engagement, Justin and Claire!! We love you both and are so excited to celebrate your happiness with you!," his parents Jim Bob and Michelle Duggar wrote on their Instagram. The 19 Kids and Counting couple know something about getting married young. Michelle was 17 and Jim Bob was 19 when they wed in 1984.