'Counting On': Duggar Critics Think Jessa Duggar Will Have the Most Relaxed Dating Rules for Her Kids
Those who've been keeping up with the Duggars know Jim Bob and Michelle Duggar had seriously strict rules for their kids. From what they were allowed to wear to what media they could consume to how they dated, the parents had rules regarding everything. While many thought there'd be a few Duggars to rebel, there haven't been any major upsets within the family yet. And most of the kids who enter courtships really respect the strict boundaries.
Now, many of Jim Bob and Michelle's older kids are married with families of their own. And it seems Duggar family critics think Jessa Duggar and her husband, Ben Seewald, will have way more relaxed dating rules than what Jessa had to deal with. Here's what they're saying.
The Duggars have ultra-strict courtship rules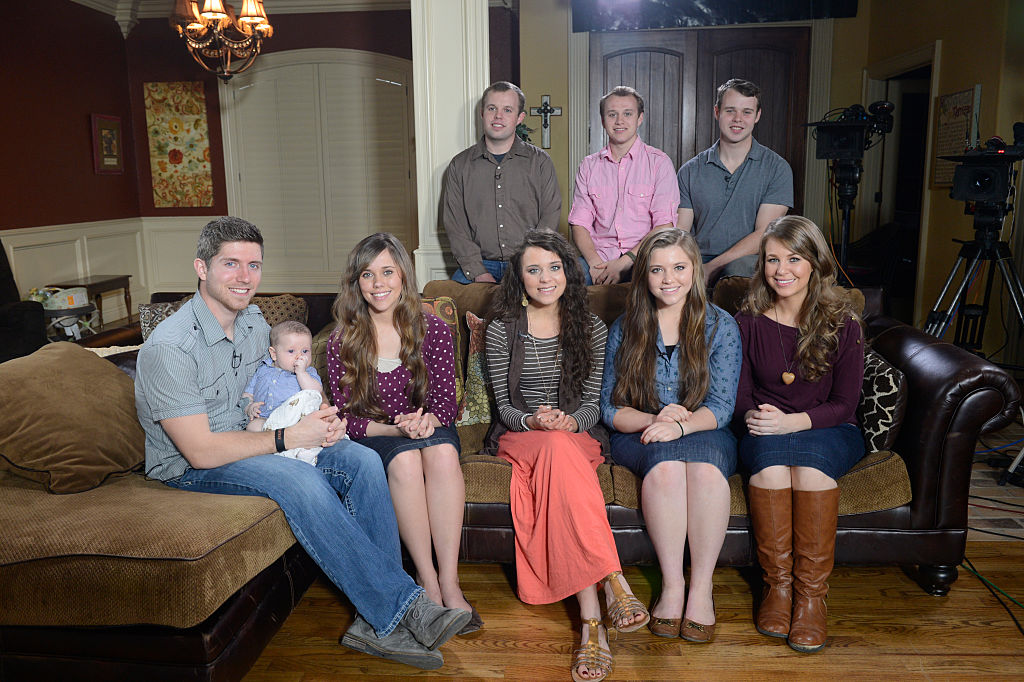 Dating is hard enough as it is — and with Jim Bob and Michelle's strict rules, it can be even more difficult. The Duggars believe that dating should always be done with a purpose, which is why they engage in courtships. "Courtship is really waiting for the one God has for you and praying through the whole process," Jim Bob explained in the past.
As for the rules, Jim Bob has to approve of every courtship before it happens — and he's even helped set up quite a few successful couples within his family. Then, during the courtship, the couples can have absolutely zero physical contact. This means hugging, hand-holding, and kissing are out of the question. However, the couple can still go on dates — but all dates must be chaperoned by Jim Bob, Michelle, a close family friend, or a younger Duggar sibling.
"The chaperones then have clear guidelines for what is acceptable and what's not," Michelle explained. "They're the accountability. What that means is they're allowed to say, 'Hey, are you supposed to be doing that?'"
Jessa Duggar and Ben Seewald appeared to follow the strict dating rules during courtship
There are plenty of rumors that suggest some of the Duggars broke the strict courtship rules. But it seems Jessa and Ben followed them quite well. The couple met when Ben was the new kid at church. While Jessa was a tad older than Ben, it didn't deter him, as he knew he was interested the second he saw her.
"Jessa has a very steady personality," Michelle told People, according to ABC News. "It has been interesting to watch their interactions because for her personality type, they share very similar beliefs. It has been fun to watch them, and both of our phones are going off back and forth, ping, ping, ping."
As for physical affection, Ben and Jessa were able to share a "side hug" when they started courting. After that, they waited for all intimacy to happen on their wedding day.
"Jessa and Ben have said that was the only contact they would have," Michelle continued, "when they initially greet each other, when he comes to visit for their first hello, they have a quick 30-second-or-less side hug and a goodbye side hug, and they agreed that would be the only contact they should have."
Family critics think Jessa and Ben will have relatively relaxed dating regulations
So, since Jessa and Ben had a successful courtship while following all the rules, will they require the same from their kids? So far, they have three children — two boys and a girl. And Duggar family critics think the couple will actually be much more lenient.
"Jessa and Ben will probably follow pretty closely to how they grew up, but I think slightly less strictly because there's no way Jessa cares enough to monitor her kids so closely," a Reddit user wrote. "And Ben seems like he actually cares about his children, so he might be more understanding …."
"I think it depends with Jessa," another wrote. "I kind of speculate that she wasn't totally thrilled with the courting rules she had with Ben … if the TLC money has dried up by the time her kids start dating & they're not as dependent on JB's money, she might be a little less strict …."
"She has the potential to be the most rebellious once she has milked the current situation for everything she can get out of it," another noted of Jessa. "I suspect she's smarter than she appears."
Jessa and Ben's kids are still super young, so we'll have to wait and see!
Check out Showbiz Cheat Sheet on Facebook!