'Counting On': Jim Bob and Michelle Duggar Did Way More for Jinger Duggar's Birthday Than for Jill Duggar's
It looks like Jim Bob and Michelle Duggar did a lot more for Jinger Duggar's birthday than Jill Duggar's amidst rumors of estrangement from Jill.
Those who follow the Duggar family know Jill Duggar is seemingly on the outs with her famous family. Jill doesn't appear on Counting On anymore, and her husband, Derick Dillard, continues to spill family tea. Despite it all, Jim Bob and Michelle Duggar still made it known they celebrated Jill's birthday in 2020 — but it's a whole lot different (and much more reserved) than how they celebrated Jinger Duggar's birthday. Here's what we noticed.
Jill Duggar is allegedly on the outs with her father, Jim Bob Duggar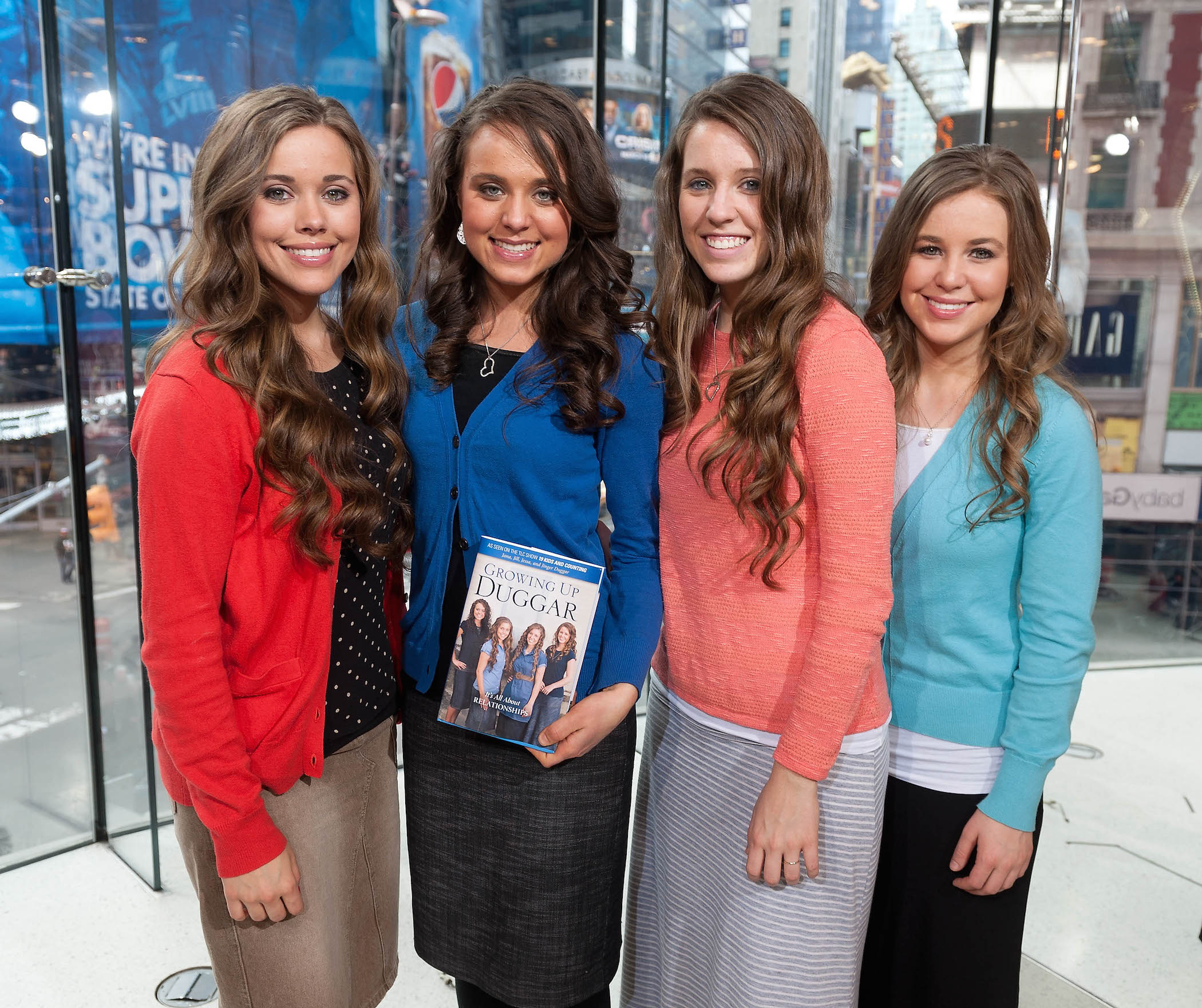 Jill's been in the spotlight more than ever before. At the end of 2019, her husband, Derick, told Instagram followers that he and Jill rarely see any of the other Duggars anymore. And he continued spilling tea by saying Jill needs permission from Jim Bob before entering the family home.
This was just the beginning for Derick, too. He talked to YouTuber Without a Crystal Ball and the publication The Sun about Jill and where she stands with her famous family. According to Derick, it's clear Jill is paving her own path, as she's even enrolling their kids into public school and wearing clothes that would otherwise be forbidden in the home she grew up in.
Jill hasn't spoken out about her family. But she has left some clues that could indicate she's breaking free. She posted, "Don't trade your authenticity for approval," to her Instagram Story in July 2020, and many fans thought this was a subtle jab at the other Duggars.
Jim Bob and Michelle got Jill fast food for her birthday
Despite the rumors of a rift, Jim Bob and Michelle are doing their best to let followers know everything's just fine with them and Jill. They've posted a few photos of Jill and Derick to the Duggar Family Instagram since the rumors began. And they also posted a sweet message to Jill on their Instagram for her birthday.
"Happy birthday, Jill!" the Instagram post starts. "I remember the day you were born like it was yesterday. You were the happiest little baby, and always had a smile on your face."
It seems Jim Bob and Michelle did their best to celebrate Jill's big day with her, too. Jill posted to her Instagram Story that they sent fast food over to her place. "Thank you @duggarfam for the @tacobell dinner and the b'day gifts today!" she explained via Instagram Story.
The Duggar parents went all-out for Jinger Duggar's birthday
While Jim Bob and Michelle only sent Jill some Taco Bell, it looks like they put a lot more effort into wishing Jinger a happy birthday. Pop Culture notes a sneak peek of Counting On shows Jeremy Vuolo, Jinger's husband, gearing up to surprise her with a party in California.
Once Jinger walked through the door of her friend's home, many of her friends were there singing her "Happy Birthday." But the biggest surprise of all is that a few other Duggars were in attendance. Jessa Duggar and her husband, Ben Seewald, emerged, as did Jana Duggar. And Jim Bob and Michelle were the last surprises.
Jim Bob and Michelle traveled all the way from Arkansas to California just to surprise Jinger for this special birthday event. We're not sure if they would do the same for Jill — and we're also not sure if production pushed the party to make a fun Counting On episode. And it's possible the current pandemic also threw a wrench into a potentially bigger party for Jill.
Either way, it seems like Jinger loved it, as she's seen in the clip with tears in her eyes. And, since Jill and Jinger appear to have a good relationship, we're sure Jill has nothing but love for Jinger's wild celebration.
Check out Showbiz Cheat Sheet on Facebook!