'Counting On': John and Abbie Duggar Slammed by Critics After Family Vacation To SeaWorld
John and Abbie Duggar's pandemic vacation got a big thumbs down from many of their social media followers. After the Counting On couple shared an update about their trip to SeaWorld in Florida on Instagram, critics slammed them for traveling during a public health crisis and supporting a tourist attraction that some called unethical. 
'Counting On' stars head to SeaWorld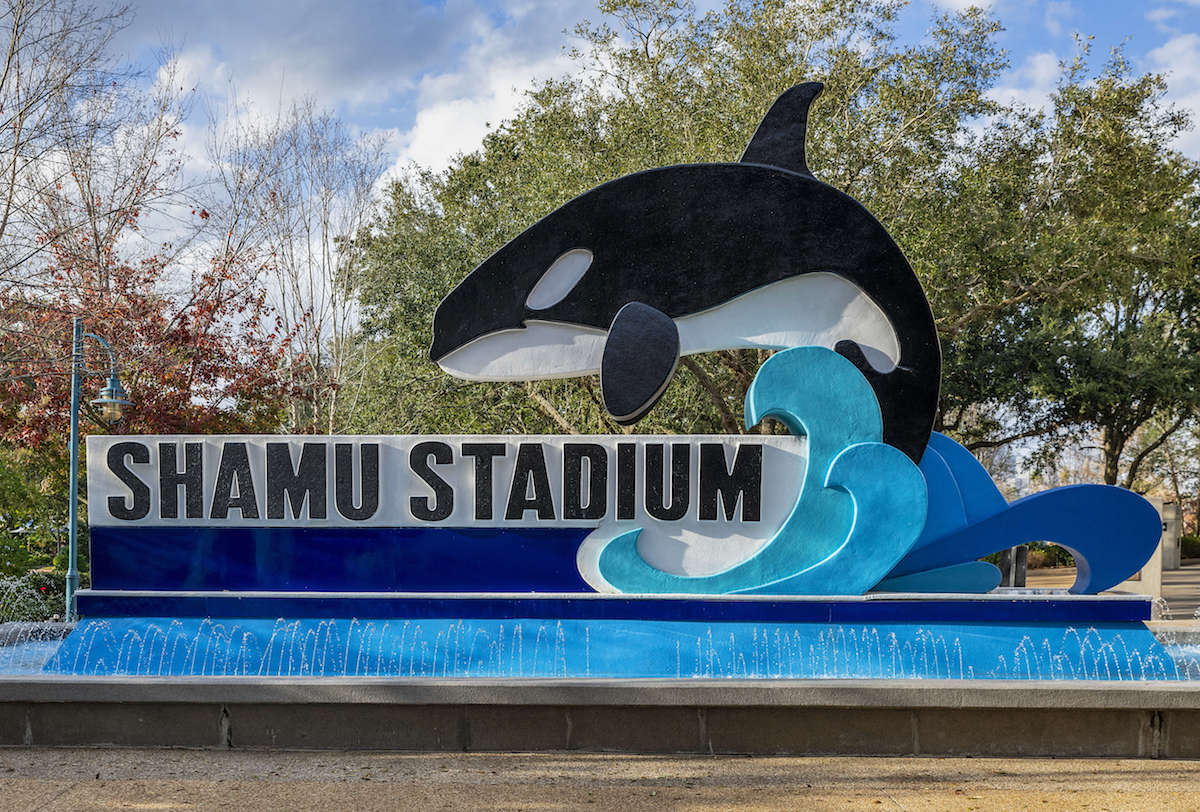 John and Abbie apparently decided the time was right for a little family vacation. On Jan. 27, the couple shared a smiling photo of their 1-year-old daughter Grace. 
"This is how much we enjoyed our trip to Florida!" they captioned the post, which they tagged with the location "SeaWorld Orlando." 
Several Duggar family members, including John's sister Jill Duggar and his sister-in-law Anna Duggar, chimed in to say how cute Grace was and how much fun it looked like she was having on the trip. But a number of the couple's followers were significantly less impressed. 
Critics take John and Abbie to task for their Florida vacation 
Critics expressed disappointment that John and Abbie would plan a vacation during the middle of a pandemic. 
"Traveling during a pandemic," one commented, followed by the shrug emoji. 
"Crazy decision to travel anywhere, especially to Florida during a pandemic," wrote another person.
One follower called the reality TV stars "stupid," "uncaring," and "not Christian." They also criticized John and Abbie's decision to visit SeaWorld. 
"Their choice of venue is not good either … SeaWorld is where killer whales dolphins etc are made to do tricks and die early in captivity," the person wrote. Another follower called the park "basically a prison for animals more intelligent than you."
But John and Abbie also had plenty of defenders. Some argued the trip was safe because John, a pilot, likely flew his family to Florida in their own plane. Others said theme parks were doing a good job of taking precautions against COVID-19 (coronavirus) and that because they were outside, the risk of transmission was low. 
The Duggar family has been called out for ignoring pandemic guidelines before 
John and Abbie's trip to Florida isn't the first time members of the Duggar family have been called out for seeming to ignoring pandemic safety guidelines. After hosting a much-criticized "ultimate family fall festival" in November, Jim Bob and Michelle Duggar took heat for inviting family members to their annual ugly sweater Christmas party in December. Earlier that same month, Jeremy Vuolo was blasted for ignoring lockdown orders in Los Angeles, where he lives with his wife Jinger Duggar. 
At least two members of the Duggar family have contracted COVID-19. Joy-Anna Duggar confirmed she and husband Austin Forsyth both tested positive for the virus at some point in 2020. Joy-Anna said the positive test came when she was pregnant with her daughter Evelyn Mae, who was born in late August. 
"I was still pregnant with Evelyn," she shared in an Instagram Story. "We both had body aches, slight fever, and lost our taste and smell. Thankfully we recovered quickly."
Check out Showbiz Cheat Sheet on Facebook!