Critics Have These Big Problems With 'The Home Edit'
Overwhelmed with clutter? Netflix's new series Get Organized With The Home Edit promises to show you how to master the mess and turn your chaotic house into an Instagram-worthy pad. Organizational gurus Joanna Teplin and Clea Shearer show off their skills as they help stars like Reese Witherspoon, Khloe Kardashian, and Retta get their closets and pantries into gorgeous, color-coordinated order. 
The show is sure to inspire more than a few trips to the Container Store. But not everyone loves The Home Edit, which grew out of Teplin and Shearer's mega-popular Instagram account for their organization and design business. Comments on Instagram and reviews of the pair's 2019 book The Home Edit reveal that a few people had some pretty pointed criticisms of their approach to getting organized. 
Some people think 'The Home Edit' just encourages people to buy more stuff 
The Home Edit is all about getting organized. But a few critics said the approach advocated in the book just gives people an excuse to buy more stuff. Though Amazon reviews are overwhelmingly positive, less enthusiastic readers complained that the main organizational strategy was to buy a bunch of bins and containers, label them, and transfer items from their original packaging to those containers. Not only is that time-consuming, they say, but it requires buying many new containers and labels. The Home Edit Egg Bin at The Container Store, for example, costs $19.99.
Others said most people don't buy multiples of the same item just so they can arrange them in an aesthetically pleasing way.
"Looks great but how many people buy the same brand for all their makeup, or have 4 backups of the same item?" one person asked on Instagram. "I want to know how to organize more realistic collections of products."
It's only for rich people with large houses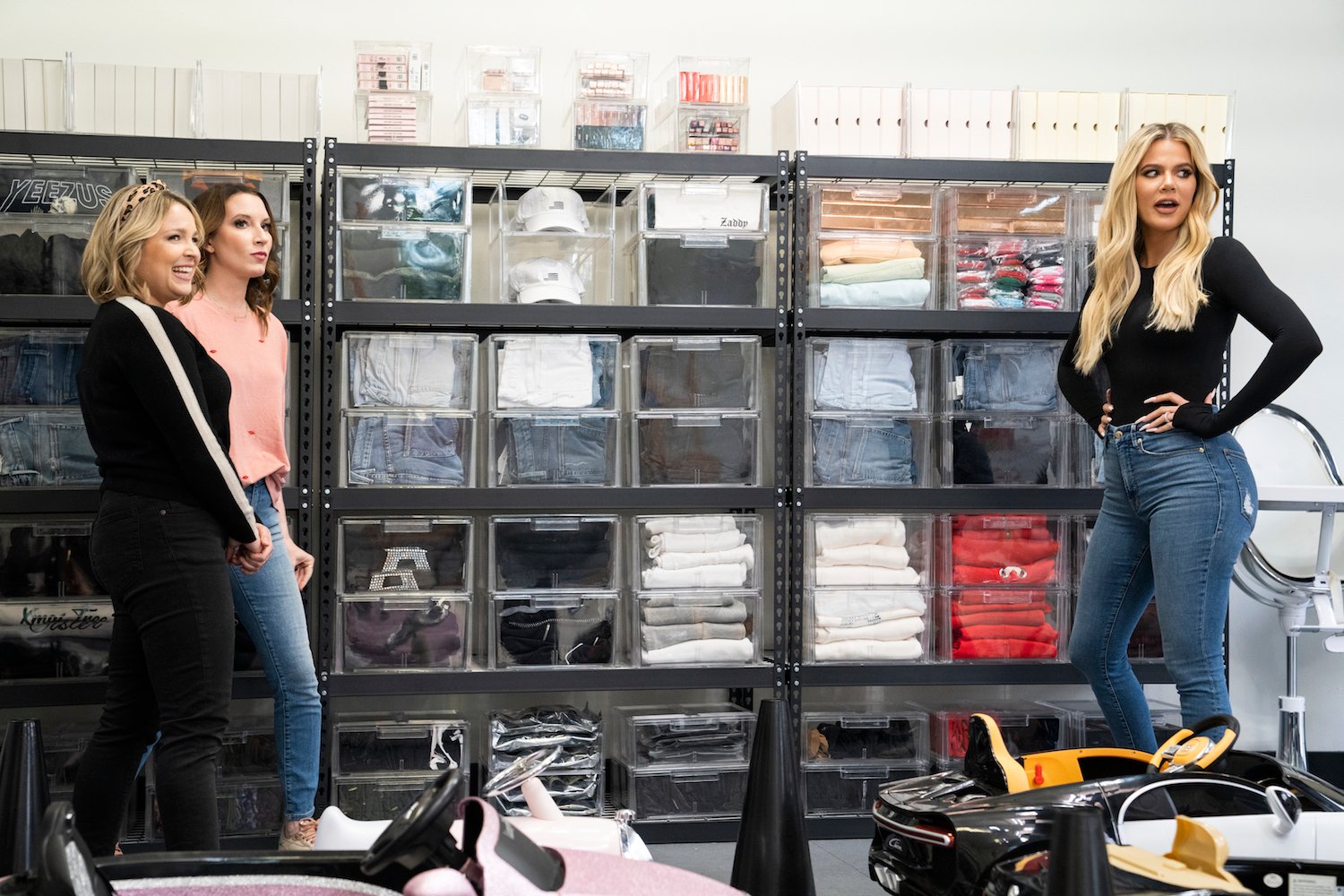 Other critics said the tips from The Home Edit were great if you had a big home with enormous closets and tons of storage. But those with more modest living spaces said they didn't get many useful tips from the book. One reviewer slammed it as a book about "rich people's houses." And a number of crtiics said that while it was interesting to look at celebrity homes, the organizational strategies weren't practical for their lives. 
"I just wish they would do the average size homes," one critic who'd watched the Netflix show wrote on Instagram. "Average size pantries closets etc. We don't all live in mansions."
Defenders of The Home Edit pointed out that the Netflix series did feature some smaller, non-celeb homes. They said the "edit, categorize, and contain" approach to organizing could work whatever your home's size.
Not everyone likes organizing things by color 
A signature aspect of The Home Edit approach is arranging items in a rainbow. But that design trick fell flat with some reviewers, who said it simply wasn't practical. One Amazon reviewer pointed to a photo of straws arranged by color in different containers as unrealistic and impractical. 
A few people who watched the Netflix show had other complaints. Some didn't like the way the hosts talked over each other in the episodes. Others slammed the lack of diversity on the organizers' staff.  
But despite the gripes, many people who watched The Home Edit found it inspirational, especially after spending months at home during quarantine. 
"So many ideas I can't!" one wrote. "Now I have to go back in [and] reorganize my closets which were my quarantine projects."
Get Organized With The Home Edit is currently streaming on Netflix. 
Check out Showbiz Cheat Sheet on Facebook!