'The Crown' Feeds the Corgis This 1 Food To Make Them Behave on Set
The Crown's all about Queen Elizabeth II's reign as the leader of the British royal family. And it wouldn't be complete without Buckingham Palace, the queen's colorful outfits, or her beloved dogs.
On the set of the popular Netflix original series, the dogs who play the queen's furry companions snack on one particular food so they behave themselves on set. 
Queen Elizabeth II is a big fan of corgis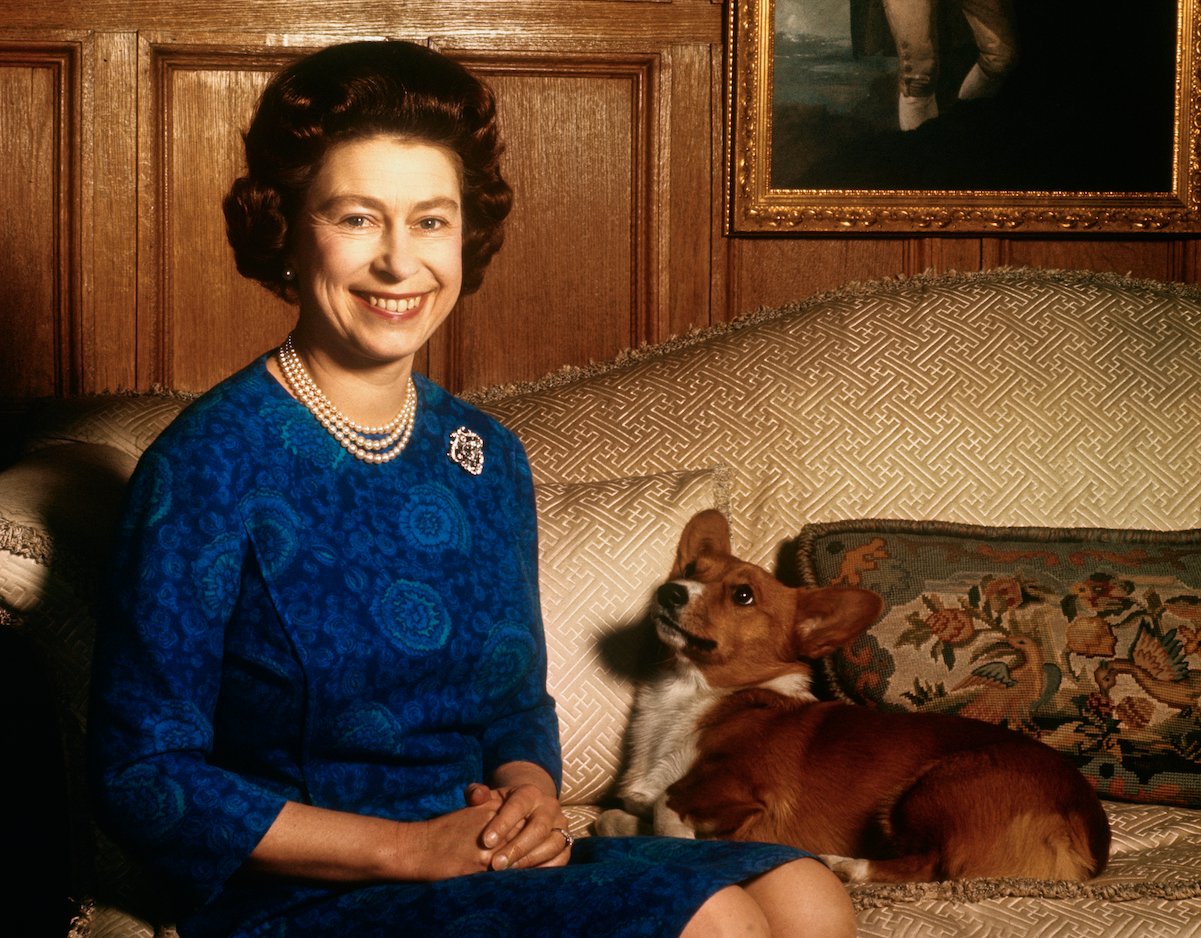 RELATED: Queen Elizabeth II's Corgis Chased Away a Buckingham Palace Chef
The queen has a long history as a dog owner and she's particularly fond of corgis longest-reigning monarch, the queen's love of corgis is well-documented. As previously mentioned, the queen first encountered the breed in 1933 when the royal family adopted a corgi named Dookie.
As a birthday gift when she turned 18, the queen received her own Pembroke Welsh corgi. In the following years, her love of dogs only increased.
She began breeding dogs and they became part of her image. The queen's dogs get pampered when they're not roaming around the halls of Buckingham Palace or wandering the grounds. It's reported that she's owned around 30 corgis in her lifetime.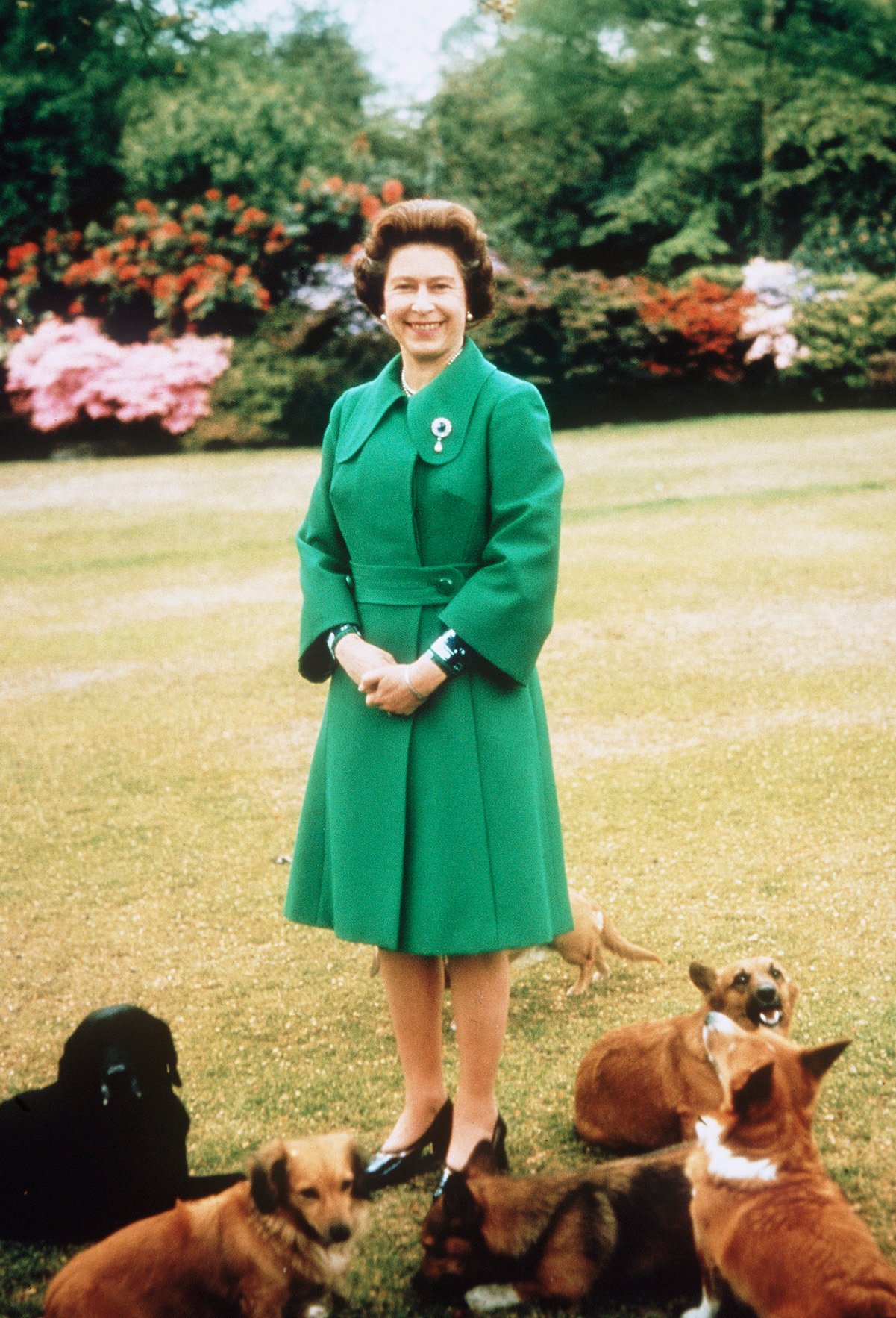 All of the queen's corgis have died and today she's the proud owner of two dorgis (dachshund-corgi mixes) named Candy and Vulcan. Don't expect her to add to her list of four-legged friends soon. At 94, the queen's no longer adopting dogs.
RELATED: These Famously Picky Royal Family Members Really Love Meghan Markle
Claire Foy says dogs on 'The Crown' eat cheese on set
There's lots of drama on The Crown and the queen's dogs are there in the background to witness it. Claire Foy, the actor who portrayed the queen in The Crown Seasons 1-2, revealed during a 2016 interview the dogs on set eat lots of cheese.
"They love cheese, like cheddar cheese," she told Vanity Fair. "Most dogs, when you've got them on set, they love a treat like biscuits or a little bit of meat or something like that. The smell doesn't necessarily linger."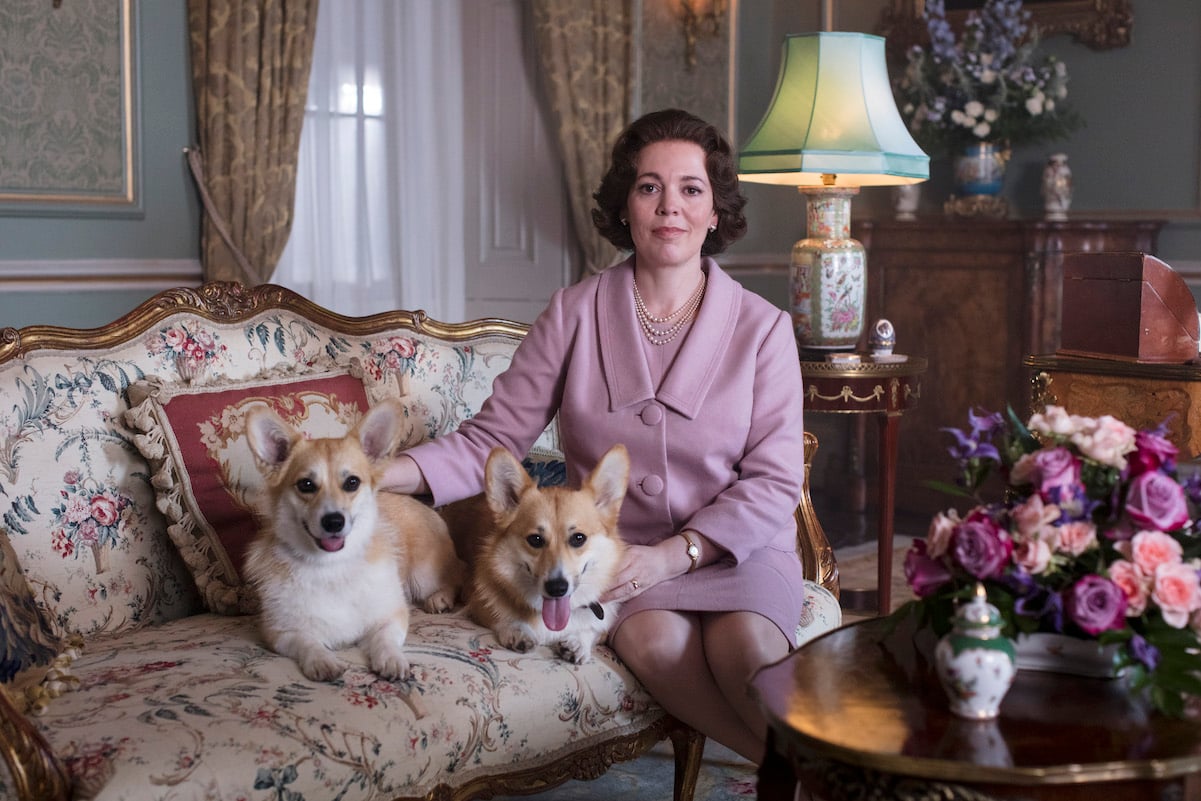 RELATED: 'The Crown': Claire Foy Reveals Her Favorite Episode
"Also, you sort of worry that they're going to have a heart attack when you're giving it to them. These corgis are cheesed up to the max — they're eating like a whole block of cheddar every day. It's scary," she added. 
Quen Elizabeth's dogs don't spend their days eating massive amounts of cheese. As previously mentioned, Buckingham Palace chefs prepare meals for the dogs specific to their dietary needs.
New episodes of 'The Crown' premiere in November 2020
The Crown Season 4 starts streaming on Netflix Nov. 15, 2020. Oscar Olivia Colman continues to play the queen.
RELATED: 'The Crown': Claire Foy Had Second Thoughts About Playing Queen Elizabeth II — 'I Felt I'd Made the Worst Mistake of My Life'
A few of the other returning cast members include Josh O'Connor as Prince Charles, Tobias Menzies as Prince Philip, Duke of Edinburgh, and Helena Bonham Carter as Princess Margaret, Countess of Snowdon.
Meanwhile, Emma Corrin is set to make her debut as Princess Diana. And Gillian Anderson will play Margaret Thatcher, the British Prime Minister. 
Watch The Crown Seasons 1 – 3 on Netflix until new episodes premiere and look out for the corgis. 
RELATED: 'The Crown' Creator Says It's Not for Binge-Watching: 'There's Too Much Going On'