DaBaby Reportedly Charges $300,000 For a Guest Verse
While many rappers charge an extravagant amount for guest verse features, DaBaby's fee is reportedly quite a bit higher than others in the industry.
DaBaby has been one of the biggest rappers in the game since 2019, when he first rose to mainstream prominence. DaBaby is well known for hit songs like "Suge," and has also made headlines for his popular collaborations.
Although he's been involved in a few controversies over the past few years, DaBaby has managed to keep his focus on his music and artistry—and he doesn't undersell himself or his songs. While many rappers charge an extravagant amount for guest verse features, DaBaby's fee is reportedly quite a bit higher than several others in the industry.
How much does DaBaby charge for a guest verse on one of his songs?
DaBaby was born in 1991 in Cleveland, Ohio. He started pursuing music in 2014, after developing an interest in the rhymes of popular artists like Eminem, 50 Cent, and Lil Wayne. In 2019, DaBaby got his big break, and ever since then, he's been in the spotlight, consistently writing and releasing songs. One of DaBaby's more lucrative ventures offering his services to other artists through guest verses.
According to a May 2021 report by Complex, a rapper's guest verse is often viewed as a sign of relevance, and as a rapper increases in popularity, their rates for guest verses increase as well. The report notes that DaBaby's own fee for these verses went from $5,000 to $300,000 in just three years, as his fame has grown.
In 2019 alone, DaBaby appeared on more than 50 songs, according to XXL Mag, meaning that the artist made a pretty penny for these guest verses. A few of these songs include "1+1," "Act Out," "Baby Shower," and "Bag Mode." DaBaby is far from the only rapper to charge an extreme amount for guest verses though. Complex notes that Nicki Minaj reportedly charges $250,000 – $500,000 for a guest verse, Lil Baby charges around $100,000, Kendrick Lamar charges anywhere from $250,000 to $400,000, and Polo G charges close to $150,000. 
What is DaBaby best known for?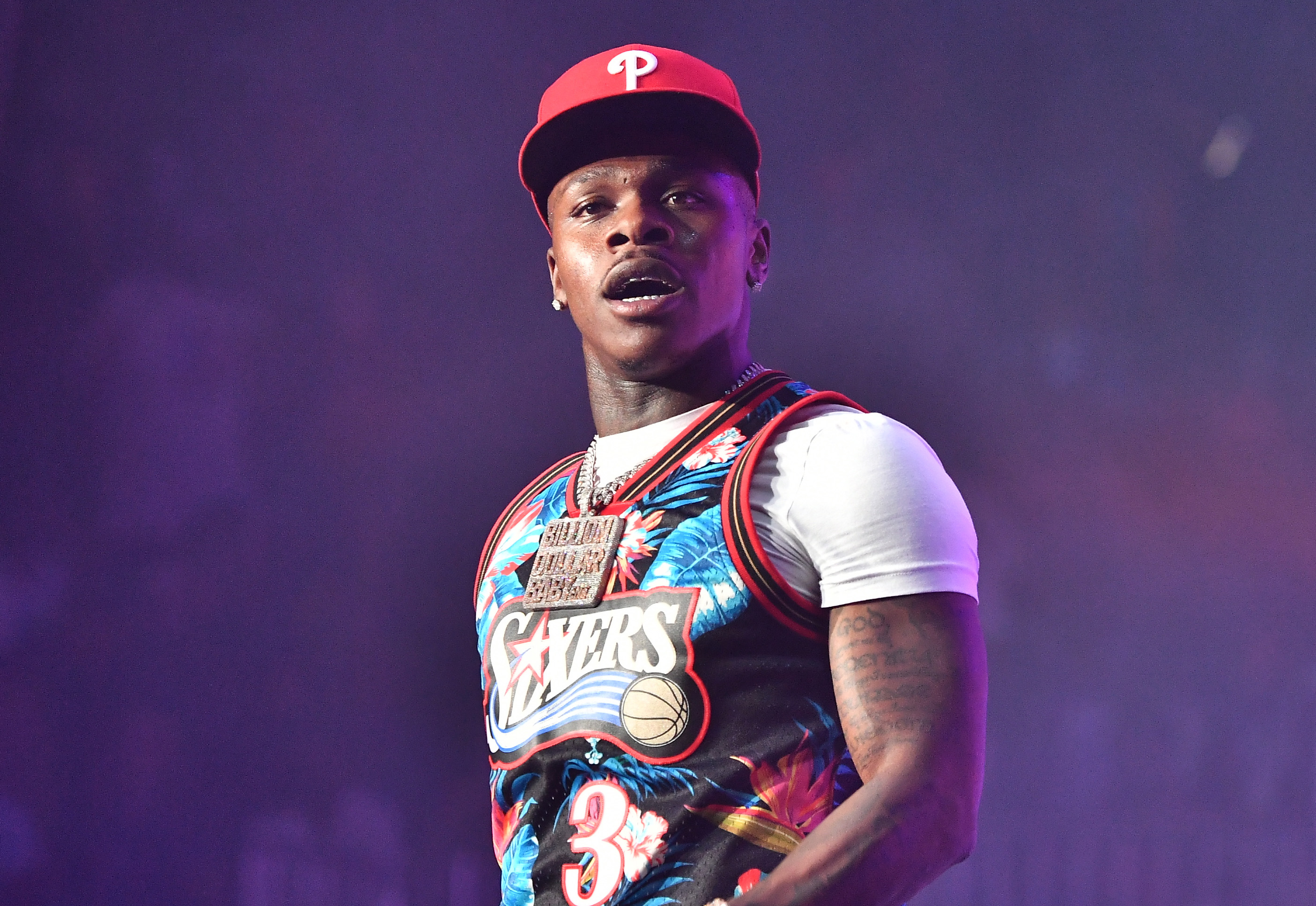 DaBaby's first big hit was his debut studio album, Baby on Baby, which was released in 2019. According to Billboard, the album peaked at number seven on the Billboard 200. His second studio album, Kirk, went on to debut at number one. DaBaby's biggest charting song to date is "Rockstar," featuring Roddy Rich. The hit tune, which was released in early 2020, spent seven weeks at number one on the Billboard Hot 100.
In addition to his musical ventures, DaBaby has become known for his romantic relationships. Over the past several years, DaBaby has been connected to several high-profile women, including B. Simone. One of his most public relationships was with DaniLeigh, a fellow artist who might have actually quarantined with the rapper during the early days of the coronavirus (COVID-19) pandemic. He's also been connected to Megan Thee Stallion, although neither has confirmed that any romance took place. For his part, DaBaby rarely addresses relationship rumors, preferring to keep his focus on the music. 
DaBaby has a very impressive net worth
DaBaby has received critical acclaim for his music, earning multiple Grammy Award nominations, including a nomination for Best Rap Song in 2021 for his hit song "Rockstar." Thanks to his hard work and dedication, DaBaby has accrued a very impressive net worth. Celebrity Net Worth reports that DaBaby's net worth is around $5 million. It seems likely that it will only continue to grow as the rapper continues to collaborate with other artists and release new material.