Dakota Johnson Talks 'Different Energy' Working With a Male Director for 'Fifty Shades of Grey' Sequels
Fifty Shades of Grey actor Dakota Johnson talked about her experience working with a different director over the course of the two sequels. Many moviegoers ridiculed the franchise, while it became a guilty pleasure for others. Nevertheless, audiences couldn't stop talking about them. Johnson continues to open up about Fifty Shades of Grey stories and experiences that stuck with her.
Dakota Johnson wanted to make a different version of 'Fifty Shades of Grey'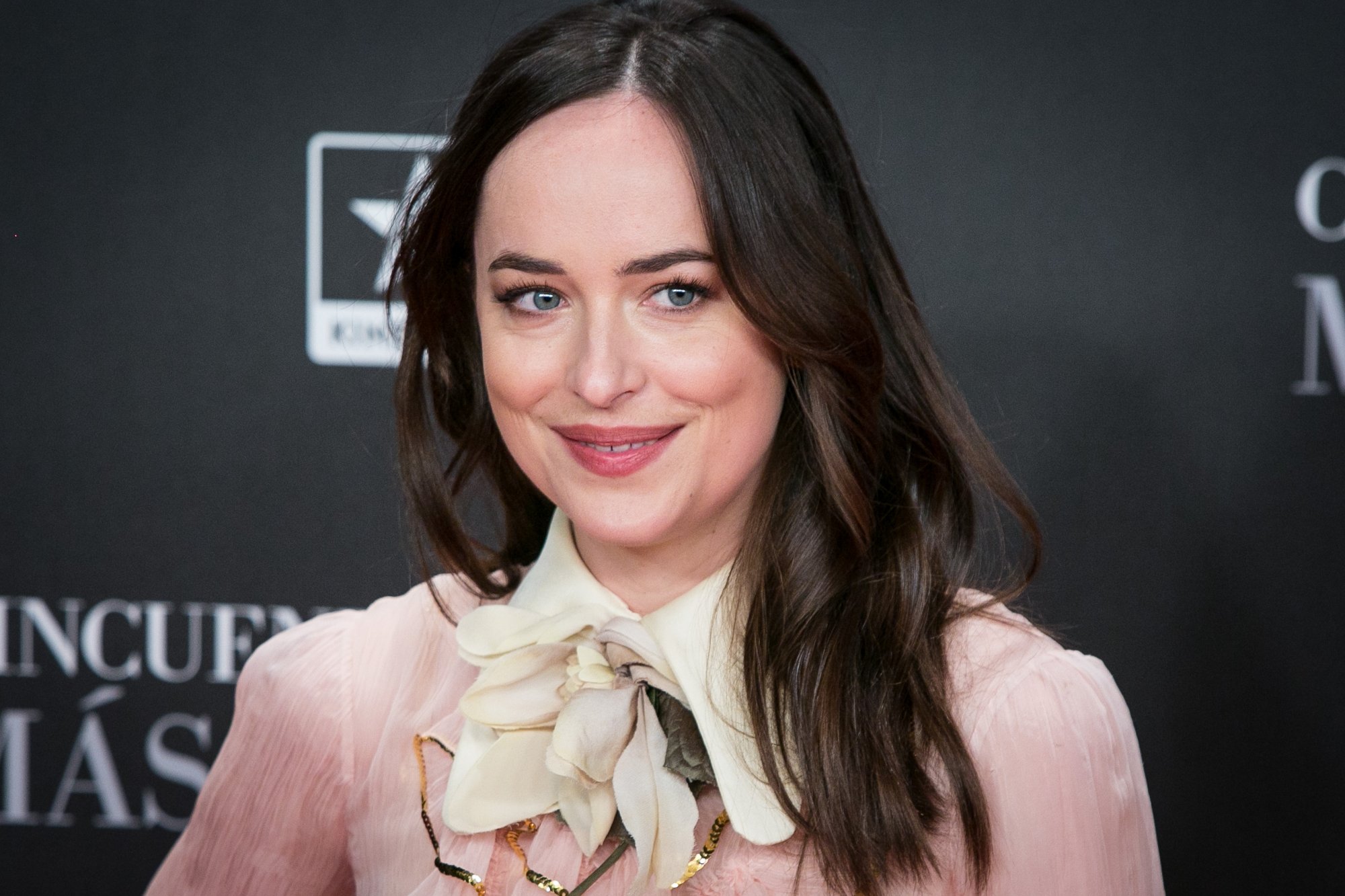 Vanity Fair interviewed Johnson in a recent cover story, where she talked about the making of Fifty Shades of Grey. She doesn't regret starring in the franchise, but the experience wasn't anything that she was expecting. Johnson thought she was signing onto a very different version of the movie, including how she would display sexuality. This was a result of both the studio, the filmmakers, and book series author E.L. James, who goes by Erika.
"I'm a sexual person, and when I'm interested in something, I want to know so much about it," Johnson said. "That's why I did those big naked movies. I signed up to do a very different version of the film we ended up making."
There was a lot of arguing between different creatives, which resulted in massive changes. Actor Charlie Hunnam left the production as Christian Grey due to scheduling conflicts, which resulted in huge script alterations. However, Johnson was one of the folks who tried to salvage what she could from the original script.
Dakota Johnson said working with a male director for the 'Fifty Shades of Grey' sequels was a 'different energy'
Johnson worked with director Sam Taylor-Johnson on the first Fifty Shades of Grey, but she didn't return to direct the sequels. As a result, the studio hired filmmaker James Foley to take over for the final two installments. However, Johnson explained that it made for a very different experience filming the Fifty Shades of Grey sequels.
"We were doing the weirdest things for years, and we needed to be a team: 'We're not doing that,' or 'You can't do that camera angle.' Sam didn't come back to direct after the first movie, and, as a female, she had brought a softer perspective," Johnson told Vanity Fair. "James Foley came on to direct, and he's an interesting man. It was different doing those bizarre things with a man behind the camera. Just a different energy."
Johnson continued: "There are things that I still cannot say because I don't want to hurt anyone's career and I don't want to damage anybody's reputation, but both Jamie and I were treated really well. Erika is a very nice woman, and she was always kind to me and I am grateful she wanted me to be in those movies."
The actor still owes a lot to the franchise
Johnson concluded to Vanity Fair that the Fifty Shades of Grey franchise still represents a huge moment in her career. After all, it gave her and co-star Jamie Dornan an international platform that allowed them to make other projects, such as her indie hit Cha Cha Real Smooth. The actor doesn't fail to recognize that point. However, that doesn't mean that she isn't able to look back on the many contradictions and negative aspects.
"Look, it was great for our careers," Johnson said. "So amazing. So lucky. But it was weird. So, so weird."
RELATED: 'Fifty Shades': Dakota Johnson Was Convinced by Emily Blunt to Do the Part Based on This Direct Advice