Daniel Brühl on the Moment He Got the Call to Reprise Zemo in 'The Falcon and the Winter Soldier'
Daniel Brühl first appeared in the Marvel Cinematic Universe as primary antagonist Baron Helmut Zemo in Captain America: Civil War. After the Battle of Sokovia left his family dead, he was driven to villainy. He aimed to turn the Avengers against each other, hoping a battle among the saviors would lead to the superheroes' demises (or, at the least, their disassembling). Eventually, the good guys figured out his scheme, and before Zemo got a chance to shoot himself, he was captured and placed in a German prison. In The Falcon and the Winter Soldier, Bucky and Wilson need his help, so they help him break out of prison and recruit him (as a last resort) to stop the Flag Smashers.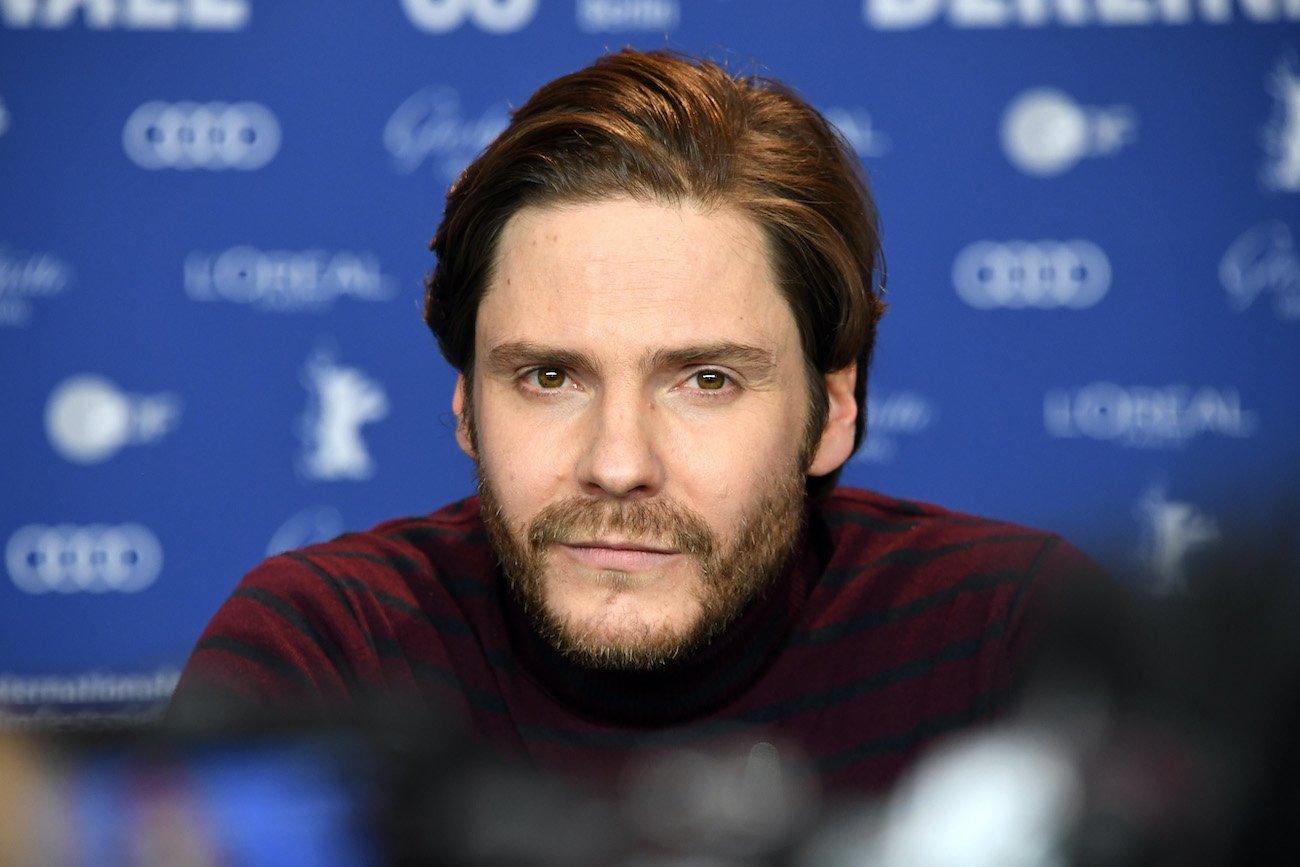 During an interview with ExtraTV, Daniel Brühl discussed his role in the show and recalled where he was and how he felt when his agent called to share the good news: that the MCU wanted him back as Zemo.
Brühl talks about getting the call to star in 'The Falcon and the Winter Soldier'
Brühl explained to ExtraTV that, after his appearance in Civil War, he didn't expect to be called back for a reprisal. However, because his character wasn't killed, he held on to some hope that he could reappear. On getting the call, Brühl said
"Phenomenal. I remember it. It was summer, I was in Hungary in Budapest, shooting another show that I revisited. That was the first one that I revisited. So, I was actually in a good mood anyway, but I then got the call by my agent, I think it was. She was the first one to call me, and I said, 'That's amazing….' And, it's so rewarding because it shows you, OK, you weren't that bad. They brought you back."

Brühl | ExtraTV
RELATED: Producer Describes 'The Falcon and the Winter Soldier': 'Best of Both Worlds'
Related post url: 
Brühl knew he could come back to the MCU one day, but as time passed, he forgot about it 
The MCU actor explained that getting the call was a pleasant surprise, before going on to note his initial thoughts following Civil War. Brühl said: 
"And, I always knew that since they didn't kill me, they just put me in a German prison cell, was a good sign that maybe, one day, I could potentially break out of that prison. But then time passed, and I kind of forgot about it. I was blown away when I got this call. Had a glass of champagne and did my little dance."

Brühl | ExtraTV
Brühl got called back, and viewers at home are happy he did. Zemo adds a layer of unpredictability to the series and also presents some internal conflict for Bucky Barnes — who had to overcome a great deal of emotional trauma to stand opposite a man who abused him for so long.