Daniel Craig Shows Emotions On and Off Screen in New James Bond Movie 'No Time to Die'
007 Daniel Craig shows his emotions not only on screen as James Bond but also in speeches to the crew of 'No Time to Die'.
Throughout five 007 movies, Daniel Craig has shown audiences a new side of James Bond. On-screen, his secret agent fell in love and went on a mission for revenge. He dealt with the loss of his maternal figure and discovered he had a secret stepbrother. No Time to Die will bring Craig's emotional mission to a close. Off-screen, Craig displayed his gratitude to the cast and crew of the newest James Bond movie.
Daniel Craig's emotional farewell speech on the set of 'No Time to Die'
A newly released video shows Craig giving a stirring farewell speech at the end of the No Time to Die production. The star thanked the cast and crew for all the challenging work they put in to make the 007 films.
"And a lot of people here worked on five pictures with me, and I know there's a lot of things said about what I think about these films or all of those whatever," said Craig. "But I've loved every single second of these movies, and especially this one because I've got up every morning, and I've had the chance to work with you guys, and that has been one of the greatest honors of my life.
More appreciation from Daniel Craig on the set of 007 movie 'No Time to Die'
This is not the first time Craig has delivered a heartwarming speech to the crew. Standing beside a 007-themed cake in Italy, the action star appreciated how people worked hard on No Time to Die.
"I just want to say, and I am really quite drunk now, so I won't go on for long; this has been one of the best, most wonderful experiences I have ever had," said Craig. "You've all done the most amazing job. I could not be more proud to work with every single one of you on this production."
Daniel Craig ends his run as the longest serving James Bond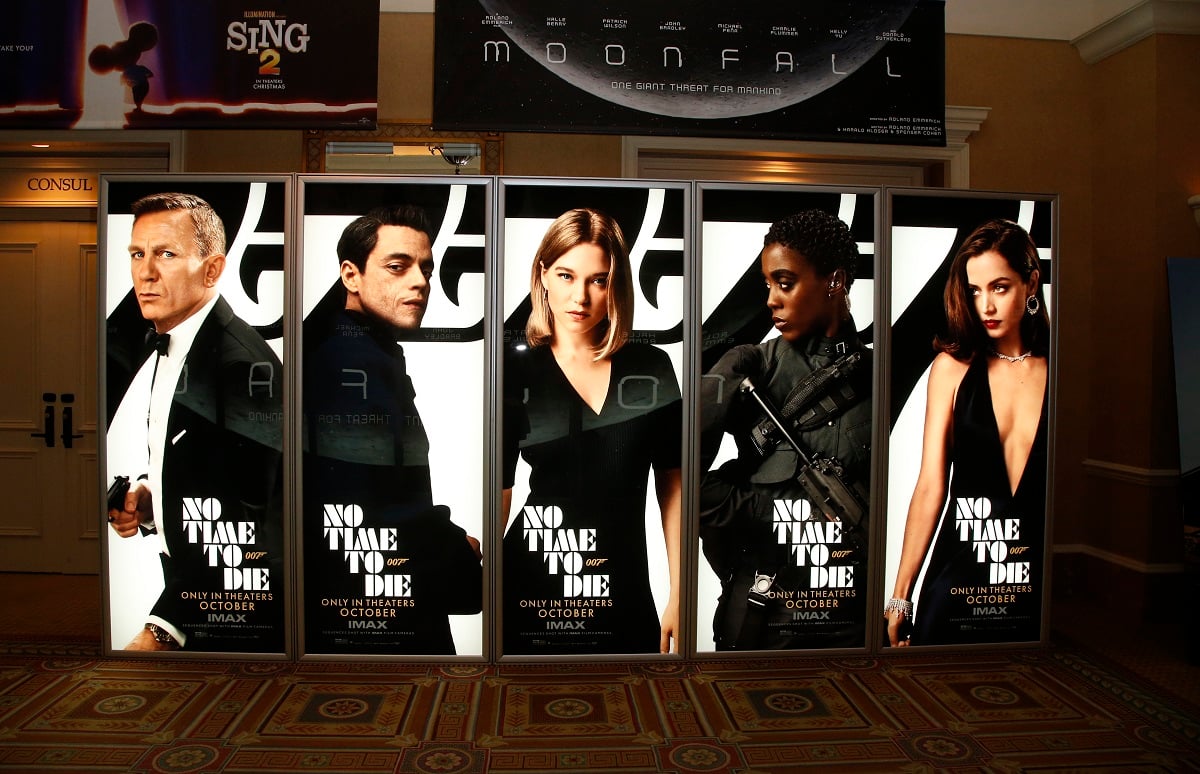 Since chasing Sébastien Foucan at the beginning of Casino Royale in 2006, Daniel Craig has played James Bond in three different decades. What makes his tenure as 007 different is the connectivity between each of his five movies. A direct sequel was a new idea. Craig got to explore Bond's emotions in Quantum of Solace, Skyfall, Spectre, and now No Time to Die. Unlike his predecessors, Craig had an opportunity to explore different facets of his character and evolve over each film.
No Time to Die is Craig's final Bond film, the culmination of 15 years as the secret agent, making it an emotional experience. The newest James Bond movie will finally be released in Canada and the U.S. on Oct. 8 after several delays due to the coronavirus (COVID-19) pandemic.