Daniel Radcliffe Admitted to Hooking Up With a Few 'Harry Potter' Fans
Daniel Radcliffe is a former child star who rose to prominence as the boy wizard Harry Potter in the film franchise of the same name. As a major superstar since before he was even a teenager, Radcliffe has had to deal with a lot that the average person can't even comprehend.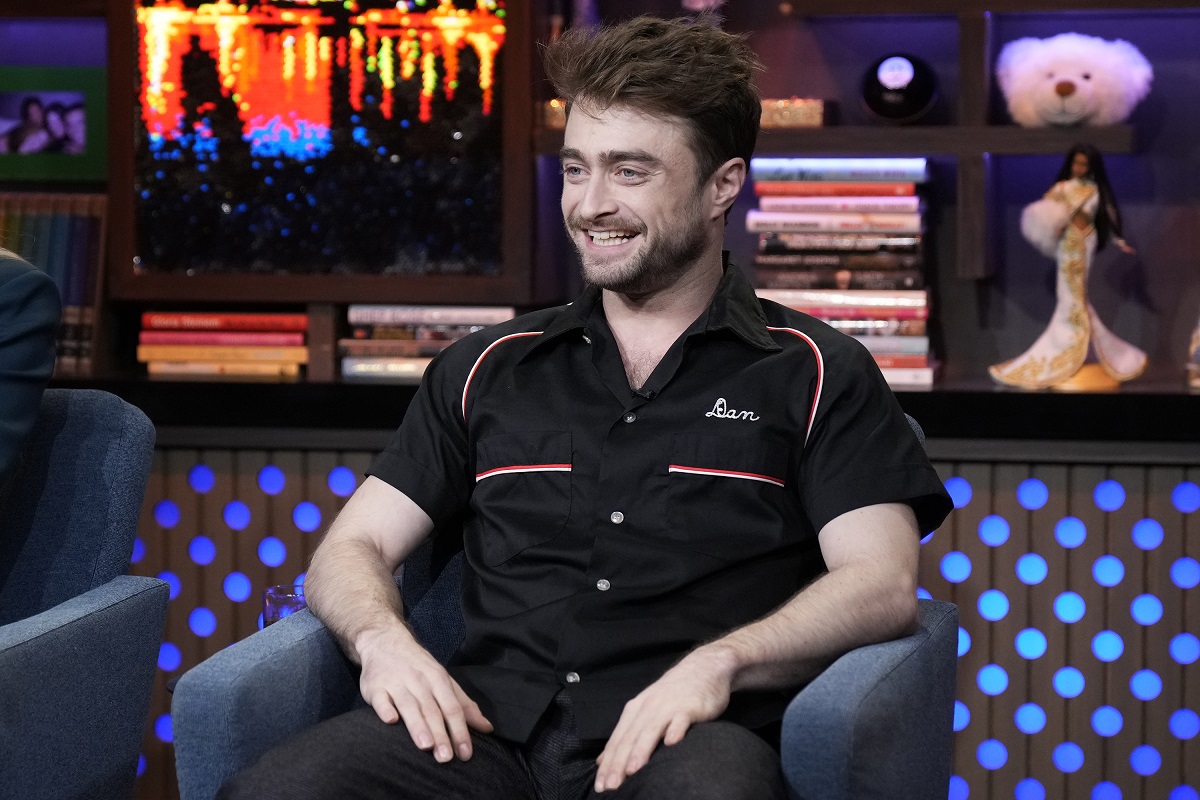 While he has dealt with a loss of privacy, Radcliffe is the first to admit that he has some transgressions in his past. In a 2012 interview, Radcliffe opened up about his love life, revealing that he used to sleep with Harry Potter "groupies" on occasion.
Daniel Radcliffe became a star at a young age
Radcliffe was born in London in 1989. Raised by parents who appreciated the arts, young Radcliffe started acting when he was just 10 years old, making his onscreen debut in a BBC One adaptation of the classic Charles Dickens story, David Copperfield.
According to IMDb, his first movie role was in the 2001 production The Tailor of Panama. That same year, Radcliffe's life changed forever when he was cast as Harry Potter in the highly-anticipated film adaptation of J.K. Rowling's acclaimed books.
At the age of 12, Radcliffe's world changed dramatically. In the years that followed, the young actor continued to shoot the Harry Potter movies all while navigating the trials and tribulations of fame.
While many young people spend their teenage years discovering who they are, making mistakes, and maturing, Radcliffe had to do those things all while dealing with the glare of the spotlight. This led to some rather wild behavior that he would later recount to The Mirror.
What did Daniel Radcliffe admit about sleeping with 'Harry Potter' fans?
In an early 2012 interview with The Mirror, Radcliffe revealed that he had his share of wild times as a young man. "I was always very nervous about the groupie thing," Radcliffe said, as reported by Cosmopolitan. "I like to like somebody before I sleep with them. You know you're going to have to talk to them afterwards, even if it is a one-night stand."
"I have… I mean, that has happened, but generally speaking, I've known the person," the actor stated.
"Apart from a few times when I was drinking. Besides, I like having a girlfriend. I have a crazy life… somebody will tell me we're going to an airport and I know vaguely what we're doing but I have no idea when so I take it a day at a time."
Daniel Radcliffe has been in a serious relationship for many years
These days, Radcliffe lives a more laid-back life and clearly prefers being in a monogamous relationship. At the time of his interview with Mirror, the actor was dating Rosie Coker, whom he met on the set of one of the Harry Potter films, where she was working as a production assistant.
However, later that same year, Radcliffe and Coker split, and the actor started dating fellow performer Erin Darke. The two have been together ever since connecting in 2012, and today, they are one of Hollywood's most enduring couples.
In January 2022, reports started swirling that Radcliffe had proposed marriage to his longtime love, with Brides claiming that they went ring shopping together and were discussing plans for an intimate outdoor wedding. While Radcliffe has not confirmed these rumors, there's no doubt that the two are joined at the hip, spending the coronavirus (COVID-19) quarantine together in 2020 and doing lots of bonding activities, such as building Legos and reading.