Dave Bautista Just Confirmed Marvel Studios' Worst-Kept Secret about How It Treats Its Characters
Fans of James Gunn's ragtag team are anxiously awaiting updates on Guardians of the Galaxy Vol. 3. But star Dave Bautista might have accidentally dampened that excitement by declaring the upcoming movie will be his last in the Marvel Cinematic Universe. In the process, Bautista confirmed the worst-kept secret in how Marvel handled its characters.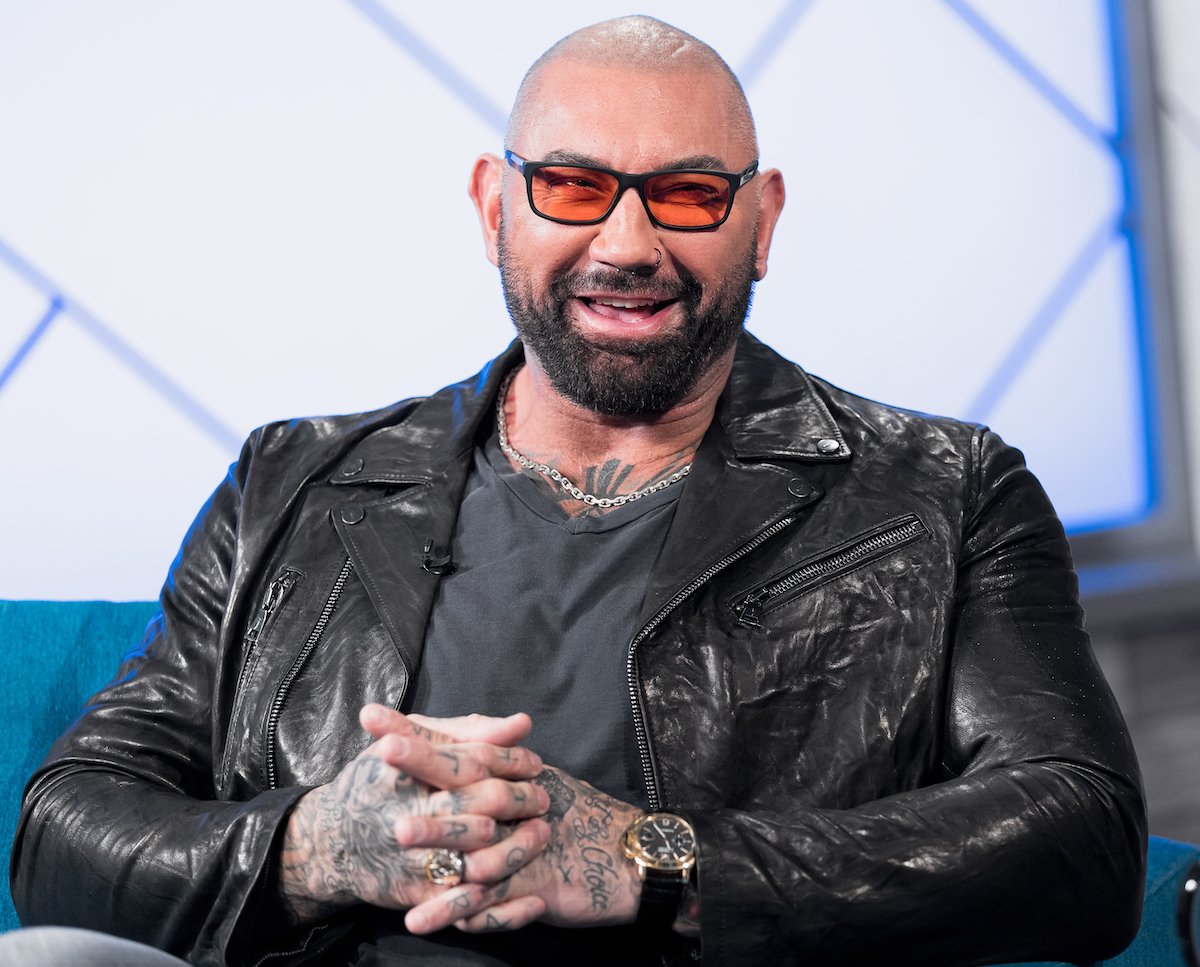 Dave Bautista's career has gone much further than Marvel Studios
When Guardians of the Galaxy premiered in 2014, Bautista was relatively unproven on screen. The former wrestler appeared in a handful of action movies such as The Man with the Iron Fists and Riddick. But as Drax the Destroyer, he demonstrated a deft comic timing and a range few audience members expected from him. Naturally, he emerged as a fan favorite.
However, a lot has changed since then. Bautista has popped up in several other blockbusters, including supporting turns in Spectre and Blade Runner 2049. And with movies such as Stuber and My Spy, he's proven himself a capable leading man. With another lead role behind him in Zack Snyder's Army of the Dead, Bautista seems ready to move on from the MCU.
RELATED: MCU: Which 'Guardians of the Galaxy' Hero Is Least Likely to Return?
The actor revealed a bit more about the 'Guardians of the Galaxy' series
In a recent appearance on The Ellen DeGeneres Show, Bautista confirmed Guardians of the Galaxy Vol. 3 will be his final Marvel movie. That isn't too surprising since Gunn has previously said this will be the conclusion of this team's story. But in discussing the upcoming movie — due for release on May 23, 2023 — Bautista shed light on parly why 
"I didn't think it was going to be news because I figured everybody assumed that this is how it works. We work in trilogies and James Gunn has already announced that it's his last film. And when James is done, I'm done. … The journey has come full circle, and I'm ready to just kind of step aside and wrap it up."
Marvel Studios doesn't often emphasize that it operates in trilogies. But looking back at the MCU's history, it certainly holds true. In fact, it's perhaps key to how the MCU has managed to prevent burn-out. That way, an individual hero — or in the case of Guardians of the Galaxy, a team line-up — is retired before audiences need a break.
So far, Marvel has presented only two exceptions to this rule. However, Avengers: Endgame is really part two of a single story more than a true part 4. Despite director Taika Waititi's assertions Chris Hemsworth is the lead, it sounds more like Thor: Love and Thunder will serve as the first chapter of a potential trilogy for Jane Foster's (Natalie Portman) Mighty Thor.
RELATED: MCU: 'Guardians of the Galaxy' Director James Gunn Cut a Dark Line About 'Full House' Star John Stamos
Could Dave Bautista move from the MCU to the DC Extended Universe?
Guardians of the Galaxy Vol. 3 will be the final appearance of Bautista as Drax. But that doesn't mean the actor is cutting ties with all other superhero roles. In fact, he reportedly turned down a role in Gunn's The Suicide Squad so that he could do Army of the Dead instead. With Gunn in the DC Extended Universe, perhaps Bautista might be open to another project there.
Fans have already been speculating that Bautista would be a solid choice to play Bane in The Batman. While that didn't happen, the actor does seem interested in the role. Perhaps right now the timing didn't work or The Batman script was already locked. Whatever the case may be, Bautista fans shouldn't be surprised if he makes his way to the DCEU eventually.