David Ayer Compared 'Suicide Squad' to 'Deadpool,' Hopes for His Original Cut to Be Released Amid Success of The Snyder Cut
Zack Snyder's Justice League has been a long-winded campaign to get where it is. Justice League's initial release in 2017, under the direction of Joss Whedon, was met with a lot of criticism. And since then, a lot of fans led an adamant campaign online for Snyder's original cut of the movie to be released. Whedon was already brought on to revamp Snyder's script, but then Synder had to leave the project due to a family tragedy. It was finally released on HBO Max in March of 2021, and because of that David Ayer thinks it's time his original vision for Suicide Squad comes out too. 
When 'Suicide Squad' came out, it got bad reviews and David Ayer said he would have done things differently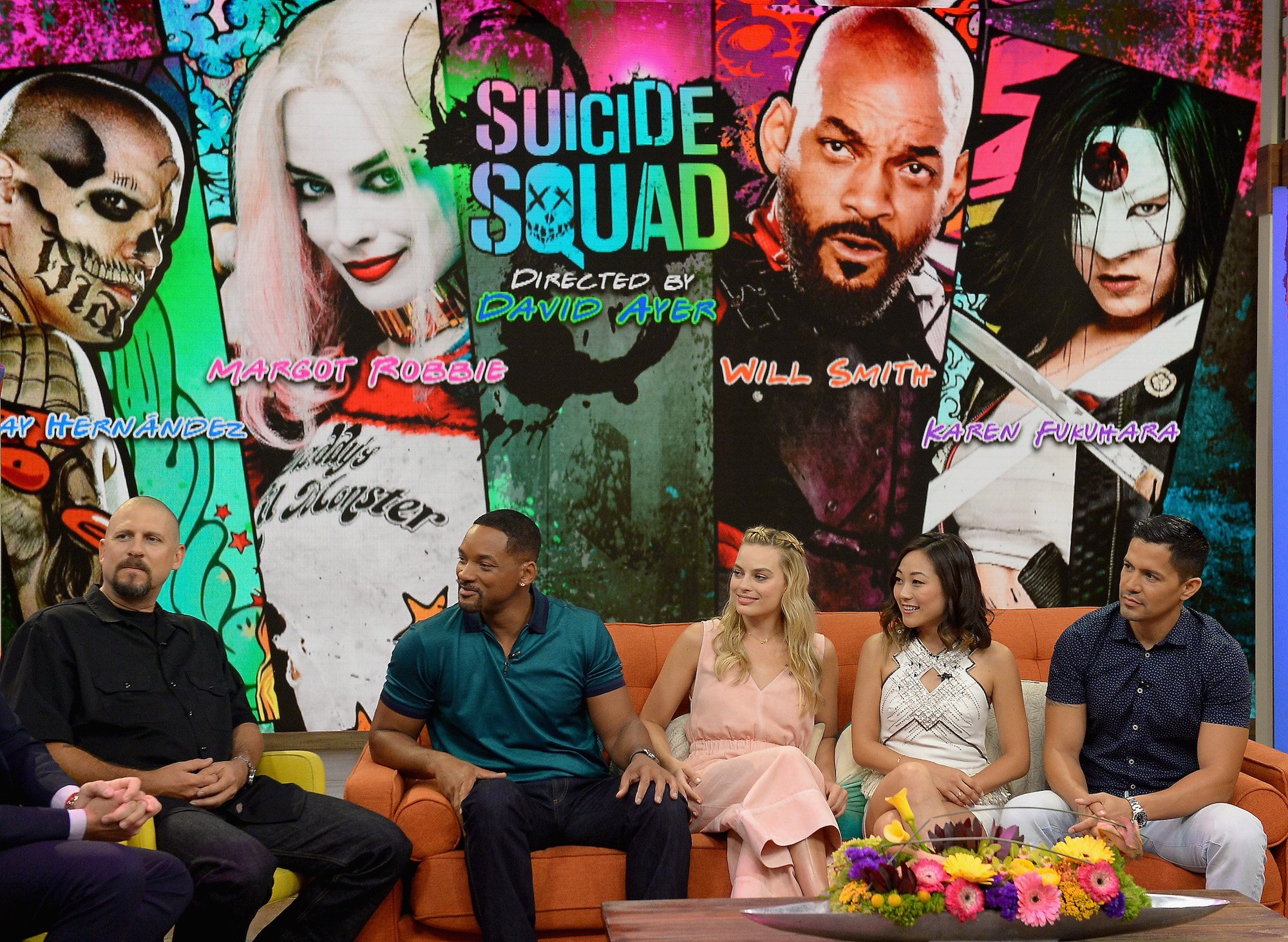 Suicide Squad was the first time fans were introduced to Margot Robbie's Harley Quinn and Jared Leto's Joker. And it was a departure from the dark mood of Batman v Superman: Dawn of Justice which came out months earlier. Suicide Squad was still gritty and pushed boundaries, but it was a lot more humorous. 
However, it was met with a lot of bad reviews and criticism. On Jan. 21, 2017, Ayer tweeted a statement out to fans. He thanked them for support and noted the faults with the film.
"I know it's a controversial film, I really tried to make something different, with a look and feel of its own," Ayer wrote. "Nothing hurts more than to pick up a newspaper and see a couple years of your blood, sweat, and tears ripped to shreds."
Ayer also wrote that, if given a time machine, he'd make Jared Leto's Joker the main villain as opposed to Cara Delevingne's Enchantress. This was another big criticism since the Joker wasn't as big of a player as many would have assumed. 
"I have to take the good and bad and learn from it," he continued. "I love making movies and I love DC [Comics]. I'm a high school dropout and used to paint houses for a living. I'm lucky to have the job I have. I have to give the characters the stories and plots they deserve. Real talk."
Ayer said that he made a 'really heartfelt drama' but it was then turned into 'Deadpool' 
But back in that 2017 letter, he wrote that there was not a "secret edit" of the film with scenes of the Joker waiting somewhere in the wings, ready to be watched by fans someday. 
Even though there aren't other scenes of the Joker out there to make a whole new movie, Ayer said that the Suicide Squad that fans got isn't the one he wanted to make, according to a new interview with Entertainment Weekly.
"I get it, it's a business," Ayer said in an interview on March 30. "It's frustrating because I made a really heartfelt drama and it got ripped to pieces and they tried to turn it into Deadpool, which it just wasn't supposed to be."
That comparison to Deadpool, starring Ryan Reynolds, annoyed some fans online. One fan responded to @CultureCrave's Twitter, writing, "Don't you dare insult Deadpool like that." Another wrote, "That was not DEADPOOL in any way shape or fashion…"
Ayer went on to say in the interview that he's the one who took "the hit" since his name was attached.
"Even though it didn't represent what I actually made, I would take all the bullets and be a good soldier," Ayer said. "I made an amazing movie. It's an amazing movie, it just scared the sh*t out of the executives."
Despite what he said in 2017 — about there not being any other version of Suicide Squad — Ayer does feel like his version was so stunted by the studio that there is another version of Suicide Squad that could come out to audiences.
With the release of The Snyder Cut of 'Justice League,' Ayer is hopeful that this different version of 'Suicide Squad' can be released 
With the successful fan campaign to get The Snyder Cut of Justice League finished and released, Ayer hopes that his original vision for Suicide Squad could come out too. 
"I think the studios see now that there can be canon, there can be non-canon, the fans just want to touch it," Ayer said. "They love the characters, they just want to spend more time with it."
He said that there was "room for different things" and "different versions" of films if there was an audience for them.
Entertainment Weekly reported that due to the negative reviews that Batman v Superman received — because of its dark and somber tone — Suicide Squad had to go through extensive reshoots resulting in the lighter, funnier movie fans got. So the "Ayer Cut" that he's probably referring to would involve that original version, which is the more "heartfelt" one he mentioned before. Again, there wouldn't be more Joker in it, but it wouldn't be as much of a comedy as it is today.
According to Variety, when WarnerMedia Studios CEO Ann Sarnoff was asked about this version of Suicide Squad, she said that they wouldn't be putting it out. "We won't be developing David Ayer's cut," she said. 
All Ayer tweeted in response to that was, "Why?"
If there's as strong of a fan push for the David Ayer Cut of Suicide Squad, will it get released? Maybe. But Justice League didn't have a sequel coming right around the corner with as seasoned a director and writer as James Gunn, like The Suicide Squad does. So odds are Ayer's true version will remain unseen for a while longer.