Daytime Emmys: 8 Soap Operas With the Most Outstanding Drama Series Wins
More than ever, there exists a wealth of television content. But even before streaming services entered the mix, the Daytime Emmys took on the series — and genres — most closely associated with daytime television. One of the most prominent genres honored at the Daytime Emmys are soap operas. Here are the soaps that have taken home the most Daytime Emmys for Outstanding Drama Series.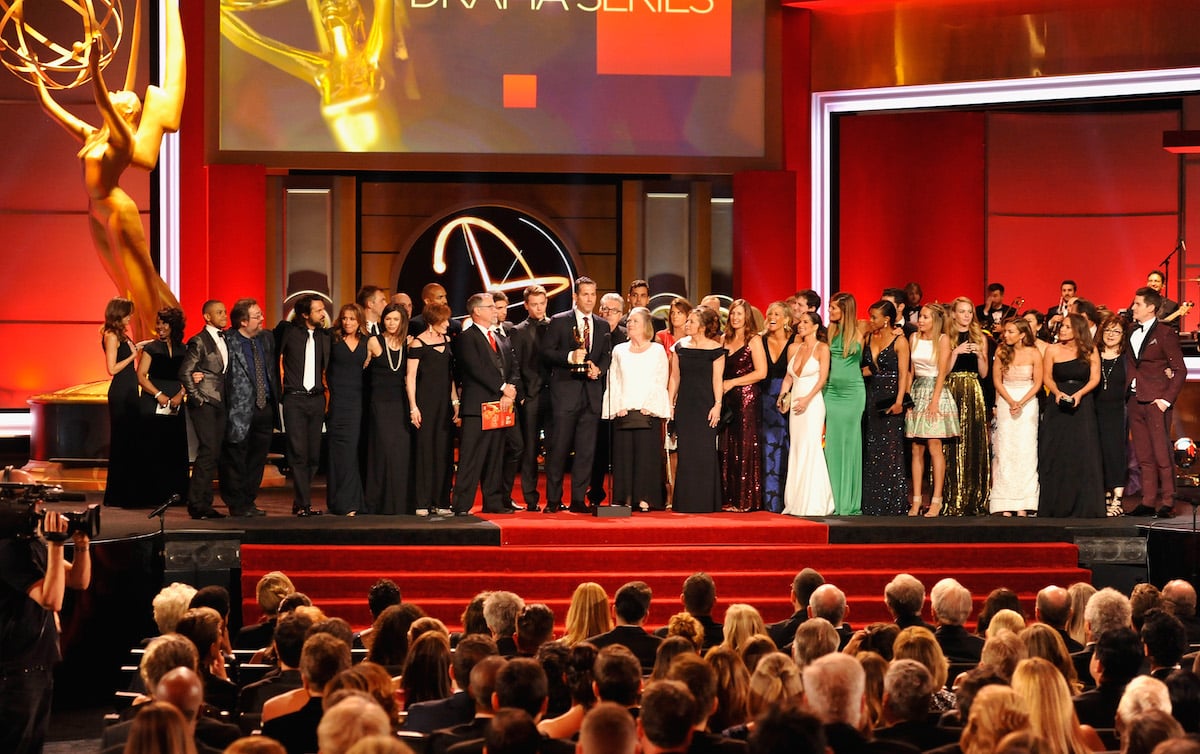 These soap operas have won the most Outstanding Drama Series Daytime Emmys
In 2022, the Daytime Emmys will hold its 49th ceremony on June 24. That means a lot of soap operas have had their time in the spotlight over the years. However, none tops General Hospital. The ABC soap opera still carries the record with 14 wins, followed closely by The Young and the Restless with 11 wins. After those two shows, there's a pretty steep drop-off. Here's the full list:
General Hospital (14 wins) 
The Young and the Restless (11 wins) 
As The World Turns (4 wins) 
Days of Our Lives (4 wins) 
All My Children (3 wins) 
The Bold and the Beautiful (3 wins)
Santa Barbara (3 wins)
Guiding Light (3 wins)
RELATED: 2022 Daytime Emmy Predictions: Outstanding Lead Actress in a Drama Series
'General Hospital' remains the show to beat decades into its run
Taking a glance at the full list, it's clear that General Hospital fans have a lot to celebrate. Even though the show premiered way back in 1963, it continues to be a television landmark. The show holds many records for its longevity. So perhaps it's no surprise it also retains the Emmy record for the most Outstanding Drama Series wins.
In 2022, the show is nominated yet again. This year, General Hospital faces off against NBC soap opera Days of Our Lives, its Peacock spin-off Beyond Salem, The Bold and the Beautiful, and its closest competition for the Outstanding Drama Series title The Young and the Restless.
Will 'The Young and the Restless' triumph in 2022?
Indeed, The Young and the Restless is still a formidable force at the Daytime Emmys. In the past decade, the show has tied with General Hospital with four wins apiece. And if the two shows continue alternating their wins — General Hospital won in 2021, The Young and the Restless in 2020 — it may very well be the latter's turn once again.
The big question is whether something like Beyond Salem could mark a dynamic shift in how the Daytime Emmys shake out. Traditionally, the Outstanding Drama Series category has been dominated by the big three networks — namely shows that air on ABC, NBC, and CBS. But if a streaming limited series can triumph over the two titans of soap opera television, that could make a big statement about the future of the genre.
Fans can watch the 2022 Daytime Emmys at 9 p.m./8 p.m. Central June 24 on CBS or Paramount+.
RELATED: 2022 Daytime Emmy Predictions: Outstanding Supporting Actor in a Drama Series