'Dead to Me': How Much Does Christina Applegate Make per Episode?
Dead to Me Season 3 is on the way. The dark Netflix comedy was a surprise hit when its first season debuted in May 2019. Fans got its action-packed (aka stress-packed) second season in May 2020 and are eagerly awaiting its third and final season. But how much does the show contribute to Applegate's net worth? Applegate's per-episode salary is impressive.
Will there be a 'Dead to Me' Season 3?
Dead to Me is a fan favorite. It stars Applegate as widow Jen Harding who's struggling to keep it together after her husband is hit by a car. Linda Cardellini plays Judy Hale, a quirky woman who befriends Jen at a grief group counseling meeting. Fans learn later on in season 1 that Judy sought out Jen because she was involved in the hit-and-run that killed her husband.
Jen eventually learns this hard fact and their friendship is tested, but they come together after Jen kills Judy's ex-husband, Steve (James Marsden), in self-defense. Dead to Me Season 2 was packed with the two women trying to keep their bloody secret all while coping with grief and trying to love again.
Season 2 left Jen and Judy in a car accident caused by Steve's twin brother, Ben.
RELATED: How Much Did Joseph Morgan Make in 'The Originals'?
Was 'Dead to Me' canceled?
Although Dead to Me is ending with season 3, it wasn't canceled. The show's creator, Liz Feldman, told Deadline it's ending exactly how she envisioned. She said:
"I always knew from the inception of the show that I didn't want it to be a long long-running show. Then there was a certain point when we were in production on Season 2 when the end of the show came to me, pretty profoundly, so I realized, 'I know the story that I have to tell' and Season 3 feels like the right time to do that. It's just something that came to me organically, and I tend to try to follow the gut feelings I have."
Applegate was nominated for an Emmy for seasons 1 and 2 of Dead to Me, and Cardellini was nominated for season 2.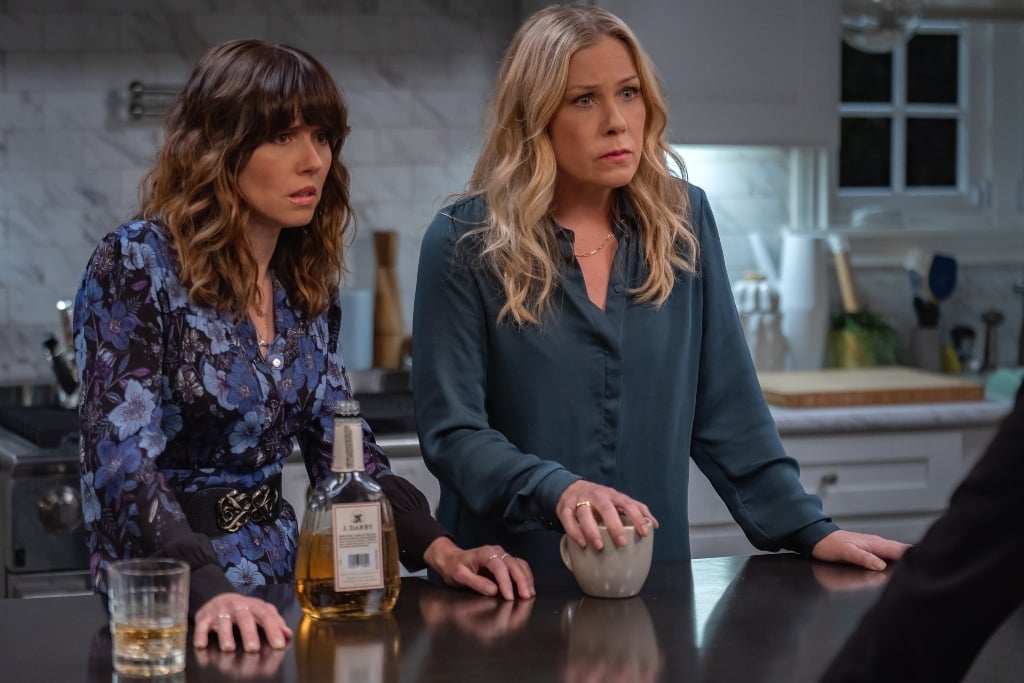 RELATED: Debbie Reynolds v. Elizabeth Taylor: Who Had The Higher Net Worth When They Died?
Christina Applegate's 'Dead to Me' salary
Applegate and Cardellini have had long careers, but had never worked together before the Netflix series. The Anchorman alum told Variety they had an instant connection.
"From the get-go it was as if we had known each other forever," she said. "We were not two actresses working together; we were two women who understood each other. There was nothing about coming in to have a performance; we were living these moments together."
Given her long resume, how much does Applegate get paid per episode of Dead to Me? According to Variety's 2019 report on TV salaries, the Married…with Children alum was paid an impressive $325,000 per episode for Dead to Me Season 1.
The 49-year-old is also an executive producer on the series. Given that, her multiple award nominations, and the instant hit Dead to Me became, it's likely that her per-episode salary went up for seasons 2 and 3. Applegate's total net worth is estimated at $25 million.
Dead to Me Season 3 production was delayed by the coronavirus (COVID-19) pandemic, but it will likely air sometime in 2021.