'Dead to Me' Season 3 Release Date: Netflix Series Delayed Due to Covid-19 Pandemic
The pandemic slowed down the production of season 3 of 'Dead to Me.'
One of the hottest shows currently streaming on Netflix is Dead to Me, a dark comedy series starring Linda Cardellini and Christina Applegate. The show, which premiered in early 2019, has quickly gained a cult following of fans who are eager for the next installment. Unfortunately, the COVID-19 pandemic has sidelined production on many popular TV shows, and according to a recent report, it could be a while before viewers are able to enjoy the third season of Dead to Me. 
What is 'Dead to Me' about?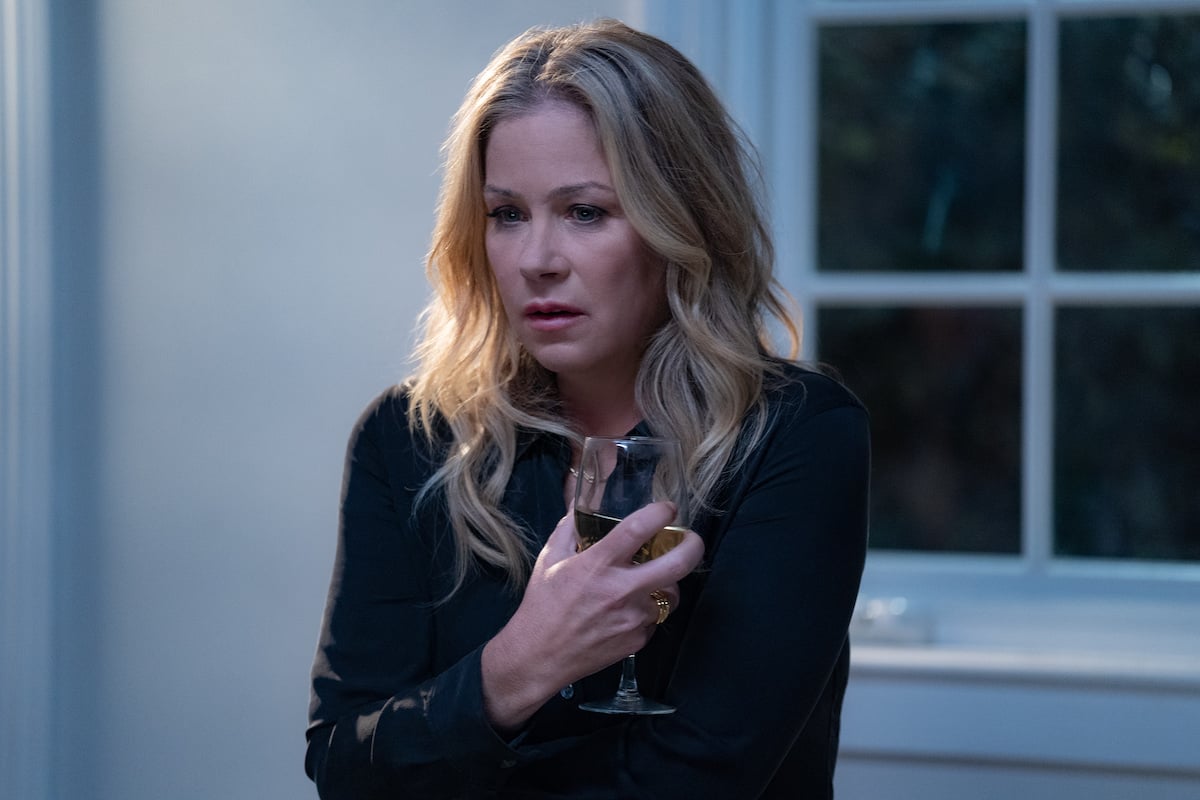 Dead to Me tells the story of a recently widowed real estate agent named Jen, played by Christina Applegate, and the friendship that she forms with Judy, a woman whom she meets in a grief support group. Totally unbeknownst to Jen, Judy is actually the woman who killed her husband. As both women deal with their separate traumas in their own way, they are able to form a deep bond that sustains them both through the difficult days that follow.
Although Dead to Me has a dark premise, the series is full of warmth, humor, and storylines that emphasize everything from the importance of friendship to the power of love and loss. Executive produced by comedy icons like Will Ferrell and Adam McKay, Dead to Me quickly became popular with fans of all ages, and by the time the second season premiered on Netflix in early 2020, it was one of the hottest properties around. 
Fans and critics have praised 'Dead to Me'
Dead to Me has received a lot of critical praise and at the 72nd Primetime Emmy Awards, it received four nominations, including two Primetime Emmy Awards for Outstanding Lead Actress in a Comedy Series for Applegate and Linda Cardellini. The show has also provided a career resurgence for Applegate, a well-known actor for several decades.
Still, it is the viewers' love for Dead to Me that has kept the show popular over the past few years. Some fans have taken to Twitter to express their love for the dark comedy series, with one viewer writing "so I finally binged #DeadToMe and I am OBSESSED!!"
Another fan praised the character development in the series, writing on Twitter "#DeadToMe binged. AMAZING. Honestly, though, my favorite part is the fact every time Steve raises his voice or criticizes Judy unfairly she says "it's okay". I've never seen a mentally abusive, manipulative relationship demonstrated so accurately in a show before! Season 2 PLZ "
When will season three of 'Dead to Me' be available to watch?
Almost immediately after the second season of Dead to Me premiered on Netflix, fans started clamoring for season three. Unfortunately, they might have to wait a little while for the long-awaited third season.
According to Thrillist, Dead to Me will be returning for a third season, but the COVID-19 pandemic has delayed the filming of the show. The report details how Netflix shut down production on all Los Angeles-based shows early in 2021, with Dead to Me being one of those. 
Still, showrunner Liz Feldman has revealed that the third season is written and ready, hinting that the cast and crew are all eager to get to work — and hopefully, filming will resume within the next six months, which would put Dead to Me on track for release sometime in early 2022. Right now, release dates are all speculation, as the showrunners wait until it is safe to resume filming.