'Dead to Me': Here's Why Michelle Gutierrez Looks So Familiar
Dead to Me is one of the most beloved shows on Netflix, a black comedy that explores themes like death, depression, and love. The series features Christina Applegate and Linda Cardellini in leading roles, along with a full roster of supporting players. One of the more recent additions to the cast is Natalie Morales, an up-and-coming actor who has appeared in a wide variety of other sitcoms and TV programs. With the third season of Dead to Me now on Netflix, many fans are discovering the show for the first time — and diving deep to learn about Morales, who has a featured role in the latest season. 
Who does Natalie Morales play on 'Dead to Me'?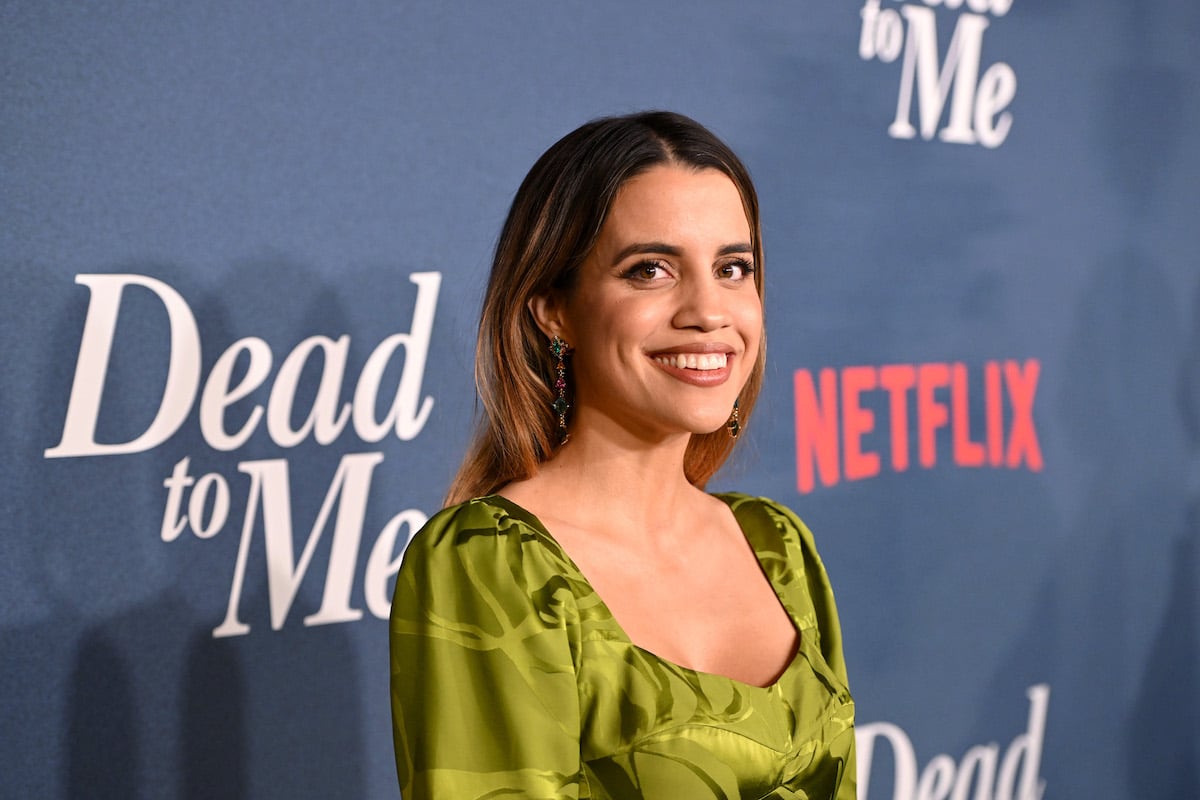 Dead to Me tells the story of two grieving women, played by Applegate and Cardellini, who form a bond during their group therapy sessions. As the show progresses, the two women, Jen and Judy, expand their circle to include other women who are struggling with their own traumas. One of these women, Michelle Gutierrez, is first introduced to viewers in the second season of Dead to Me.
Michelle, played by Morales, initially forms a connection with Judy when they first cross paths at the assisted living facility where her mother lives. Judy and Michelle establish a romantic connection — only to encounter a series of bumps in the road that left both of them questioning their relationship at the end of the second season. With the third and final season of Dead to Me now on Netflix, fans are learning more about Michelle, and many critics and viewers are finding more to enjoy about Morales' performance. On Rotten Tomatoes, the third season has an 83% critical score and a 76% audience rating, with many praising the performances of the talented cast.
What other shows has Natalie Morales appeared in?
Morales is not new to the entertainment business. She has appeared in TV shows like The Middleman, The Grinder, Abby's, and Parks and Recreation. She has also acted in several high-profile movies, including Wall Street: Money Never Sleeps, 6 Month Rule, The Little Things, and Stuber. She's prioritized her work in comedy projects, but her roles in dramas such as The Little Things prove that she's got a lot of range.
According to IMDb, Morales has recently decided to expand her repertoire in the industry by working as a director as well as an actor. She directed the 2021 comedy Plan B. Currently, Morales has several projects in the pipeline, including lending her voice to the animated series Firebuds and acting in the 2023 comedy-drama No Hard Feelings.
'Dead to Me' features many talented supporting actors
While Cardellini and Applegate are the emotional heart of Dead to Me, there are a lot of other talented stars who have featured roles in the show. James Marsden, a Hollywood heartthrob and character actor well-known for his roles in Enchanted and Westworld, portrays Steve, Judy's emotionally abusive ex, while longtime television staple Ed Asner has a featured role in the first season as Judy's friend from the retirement community.
Sam McCarthy from the drama series Condor plays Charlie, Jen's older son, and Brandon Scott, who first established himself as a star to watch in the hit medical drama Grey's Anatomy, plays Nick Prager, a police detective who has a recurring role in Dead to Me. From the heartwarming storyline to the rich performances, Dead to Me has earned a place as one of Netflix's best and brightest original shows.