Demi Burnett Said She Gave Up Everything When Dating Slater Davis: 'I Lost Myself'
Fans know and love Demi Burnett from The Bachelor and Bachelor in Paradise. We've seen the star get her heart broken by Colton Underwood and get engaged to Kristian Haggerty on-screen. But it was her relationship with Slater Davis that truly captured her romantic spirit.
Unfortunately, Davis and Burnett are no longer together. And Burnett spoke to the Chicks in the Office podcast about how she "lost" herself while dating the musician.
Demi Burnett was completely obsessed with Slater Davis at the start of their romance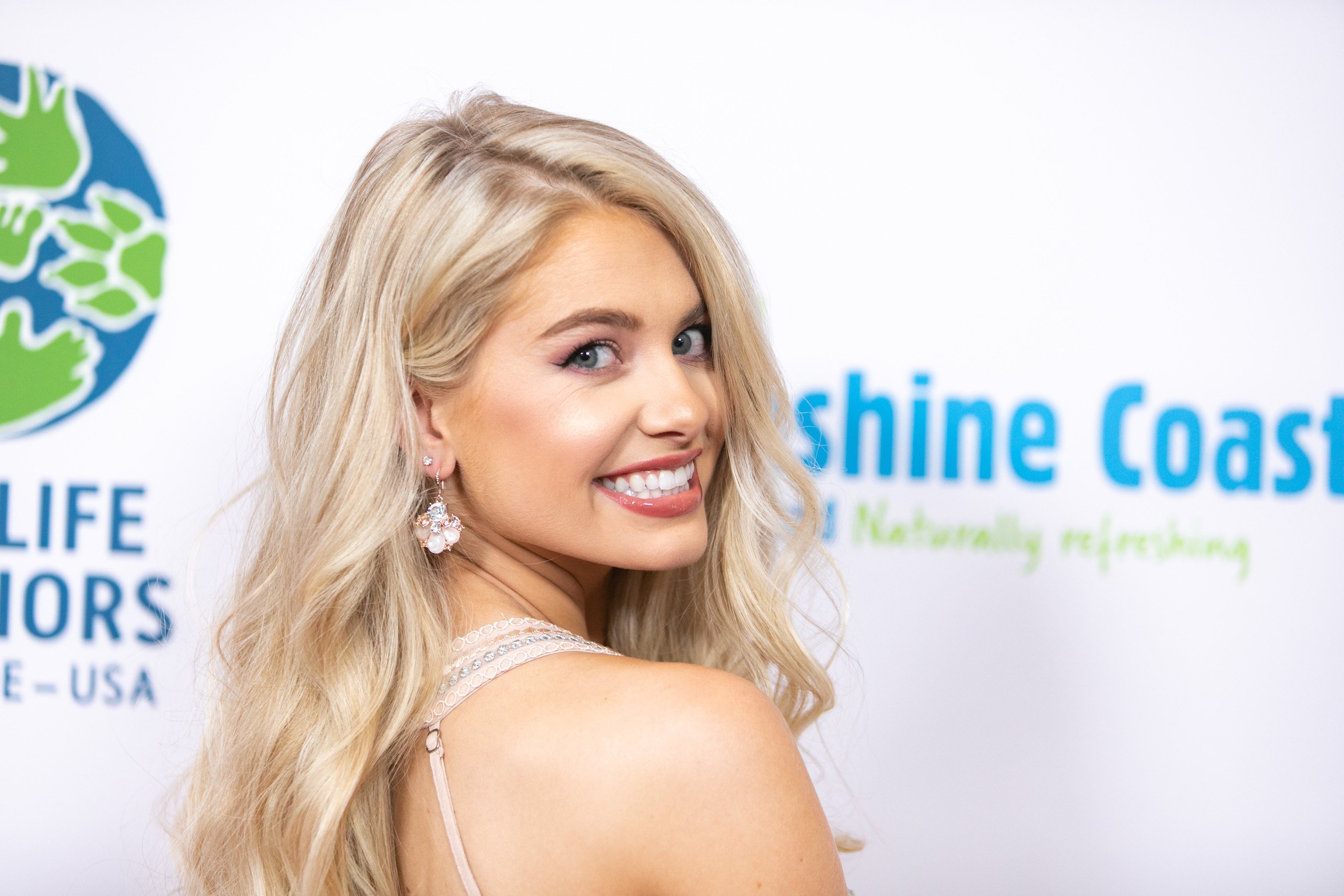 It seemed to be love at first sight when Burnett and Davis got together. Back in March 2020, she spoke to Entertainment Tonight about the fresh relationship. "It's just like … you meet somebody who just changes your whole world, and like, how you think about everything," she said. And Davis seemed to agree, as he was completely obsessed with Burnett as well.
Burnett and Davis decided to quarantine together, too, which seemed to go well initially. On her podcast, Big Demi Energy, she admitted to Nick Viall that she thought Davis could be "the one" despite the fact that they had only been dating for three months.
Unfortunately, Burnett said she and Davis were having some trust issues, and it was making the relationship toxic. She broke up with him despite still having strong feelings for him.
Burnett said she 'lost' herself when dating Davis
Since ending her relationship with Davis, Burnett has since scrubbed him clean from her Instagram — and he seems to have done these same. While Burnett told her fans on her podcast that she and Davis were still on good terms and remained friendly, many wondered if this was actually the case considering what occurred on social media.
Now, Burnett is talking to other podcasts about her experience dating Davis as well. She told the Chicks in the Office podcast that she was "completely consumed" by the relationship and lost a sense of her own identity.
"Whenever I got into this relationship, I just completely consumed myself with this person," Burnett explained. "And I stopped caring about anything that I was supposed to be doing. I wasn't working on my career, I was never posting on Instagram. I was just wanting to make him happy, and I lost myself."
Burnett and Davis still keep in touch and remain friends
RELATED: Are Demi Burnett and Slater Davis Still Friends? The 'Bachelor in Paradise' Star Discusses the Relationship After the Split
Now that Burnett is no longer dating Davis, she's more able to focus on her wants, needs, and other priorities. She mentioned on the podcast that she's reconnecting with old friends from Bachelor in Paradise, and she's back to focusing on her work.
"So, now that I'm out of that relationship, I'm getting to focus on myself again and my friendships and doing things like focusing on my podcast and focusing on work and I'm motivated again," Burnett noted. "So, it feels good in that sense, but then it's like, crap, I miss this person who I was like, in bed with every single night."
Burnett then added that this is the first time she's gone through a breakup where she intensely misses the other person. "People go through these all the time, but like, I haven't ever gone through a breakup like this," she added. "Normally my breakups, it's like, I'm being an a**hole, and I'm like, I'm over it, see ya."
Despite the heartbreak, Burnett noted that she and Davis remain friends and still see each other. "I've never had a relationship like this before where after it ends we still are talking and hanging out," she told the podcast.
Will Burnett and Davis get back together? Perhaps when they're in a better place, they can make their romance work.
Check out Showbiz Cheat Sheet on Facebook!