Derick Dillard Shares How He Really Feels About Jill Duggar Changing Up Her Nose Piercing
Fans of the Duggars know all about Jill Duggar and Derick Dillard breaking away from the pack. Jill and Derick decided to discontinue filming with TLC's Counting On after feeling like they couldn't live their lives the way they wanted to. And now, they're totally on the outs with the rest of Jill's family.
Jill's nose piercing seemed to serve as her first act of rebellion against her parents' strict rules. Now, she's changing her nose stud out for a ring. Here's how Derick reacted.
Jill Duggar changed her nose piercing stud to a ring
Jill grew up with the same strict rules as the rest of her 18 siblings. The Duggar girls had to wear tops with sleeves and a high neckline, and skirts were to be worn instead of pants. Now that Jill has her own family, though, she's given herself a much more lax set of guidelines.
On Nov. 17, 2020, Jill posted a video to her YouTube channel about wanting to change out her nose stud for a hoop. "I've been wanting to try a gold hoop nose ring, so I'm going to see what they have," Jill said in her video before hopping in her car to head to the piercing place.
Jill then went into detail regarding all of the different types of hoops that have been recommended to her — and she seemed overwhelmed with the possibilities. Finally, she arrives with a friend to see her options, and she picks out a simple hoop that hugs her nose just right. "No pain!" she told her camera. "Of course, I've had it for three years, so. It had some time to heal and everything, too."
Jill excitedly showed her husband, Derick Dillard, who offered his opinion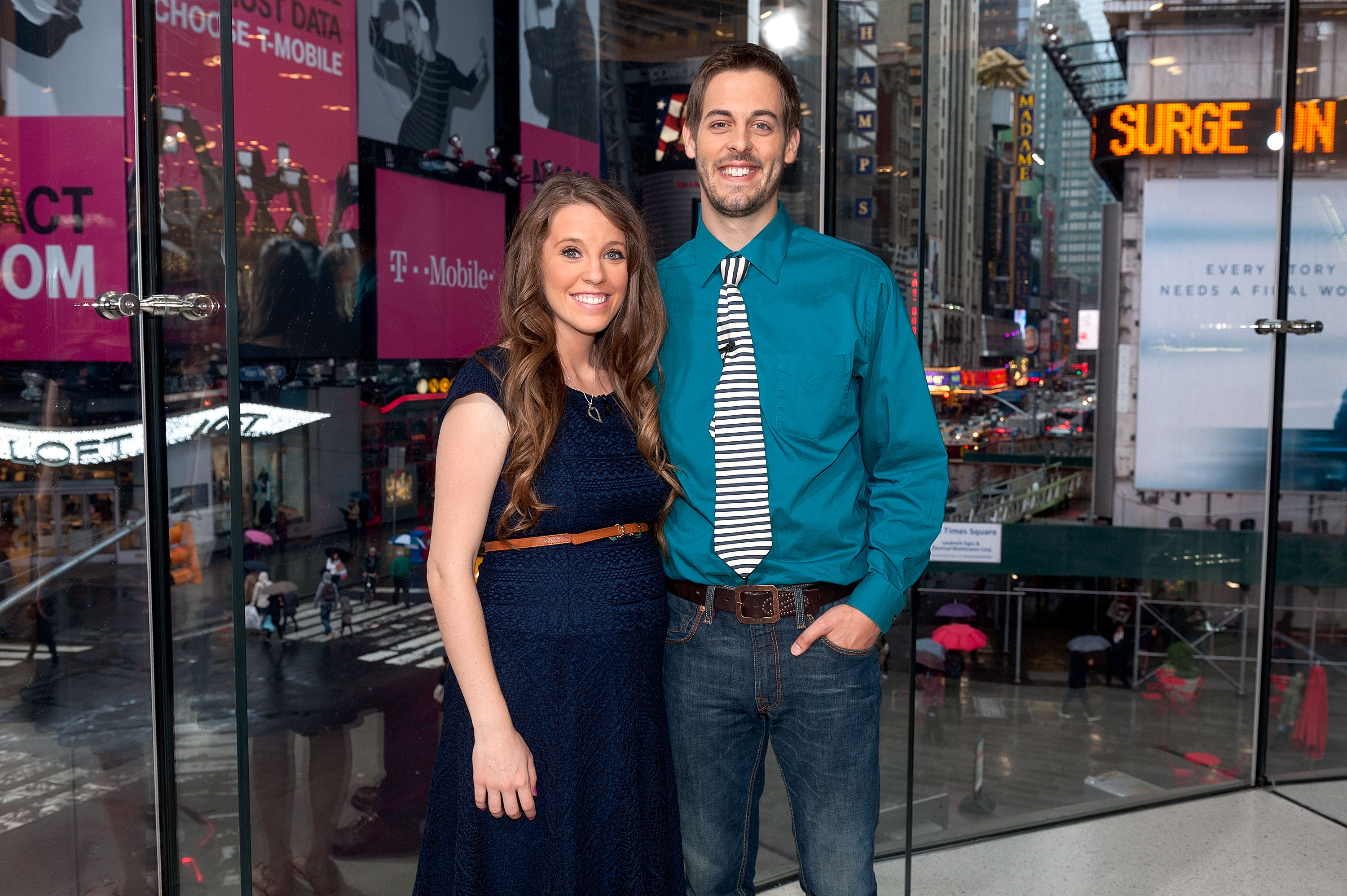 Jill noted to the camera how she was "loving" the hoop. But she had yet to show Derick. While Derick certainly doesn't mind Jill changing up her appearance, it's clear Jill greatly values his opinions and listens to his advice. So his response to the nose ring would be the ultimate test.
"I like it!" Derick told Jill as she walked inside their home. "It looks nice."
"What do you think?" Jill asked again.
"I think it's cool!" Derick noted. "So they just put it in the same hole?"
"Yeah!" Jill answered.
Jill then turned the camera back on herself instead of just on Derick. And her husband noted that he "approves" of the switch.
Derick's been very supportive of Jill breaking away from the Duggars
According to the Duggars, it's the men who make the rules of the home. But Jill and Derick seem to live with fewer gender roles. Not only that, but Derick's been ultra-supportive of Jill stepping away from her famous family. He was the first to take to Instagram to tell his fans exactly why he and Jill left Counting On and no longer see the Duggars.
After Derick came forward with some information, Jill finally created a few videos for her YouTube channel answering fans' burning questions. And she also discussed the falling out with her family with a major publication.
"Are they supportive? Not always," Jill explained in a Q&A video regarding the other Duggars. "Everybody's gonna have their opinion about different things. I feel like some of my siblings are probably more like, have something to say about it than others."
Either way, Jill's getting plenty of fans via her YouTube channel — and we're loving the nose ring, too!
Check out Showbiz Cheat Sheet on Facebook!