'Despicable Me 2' Writer Reveals the 'Tragic' Reason Why Lucy Joined the AVL
Despicable Me 2 finds Lucy Wilde a part of the AVL, which is the acronym for the Anti-Villain League. However, the animated film doesn't dig into her backstory. Despicable Me 2 writer Cinco Paul once set the record straight regarding how Lucy ended up becoming an agent. It's certainly a "tragic" story that made fans further sympathize with the character, who became a regular for the franchise.
Lucy Wilde becomes a major character beginning in 'Despicable Me 2'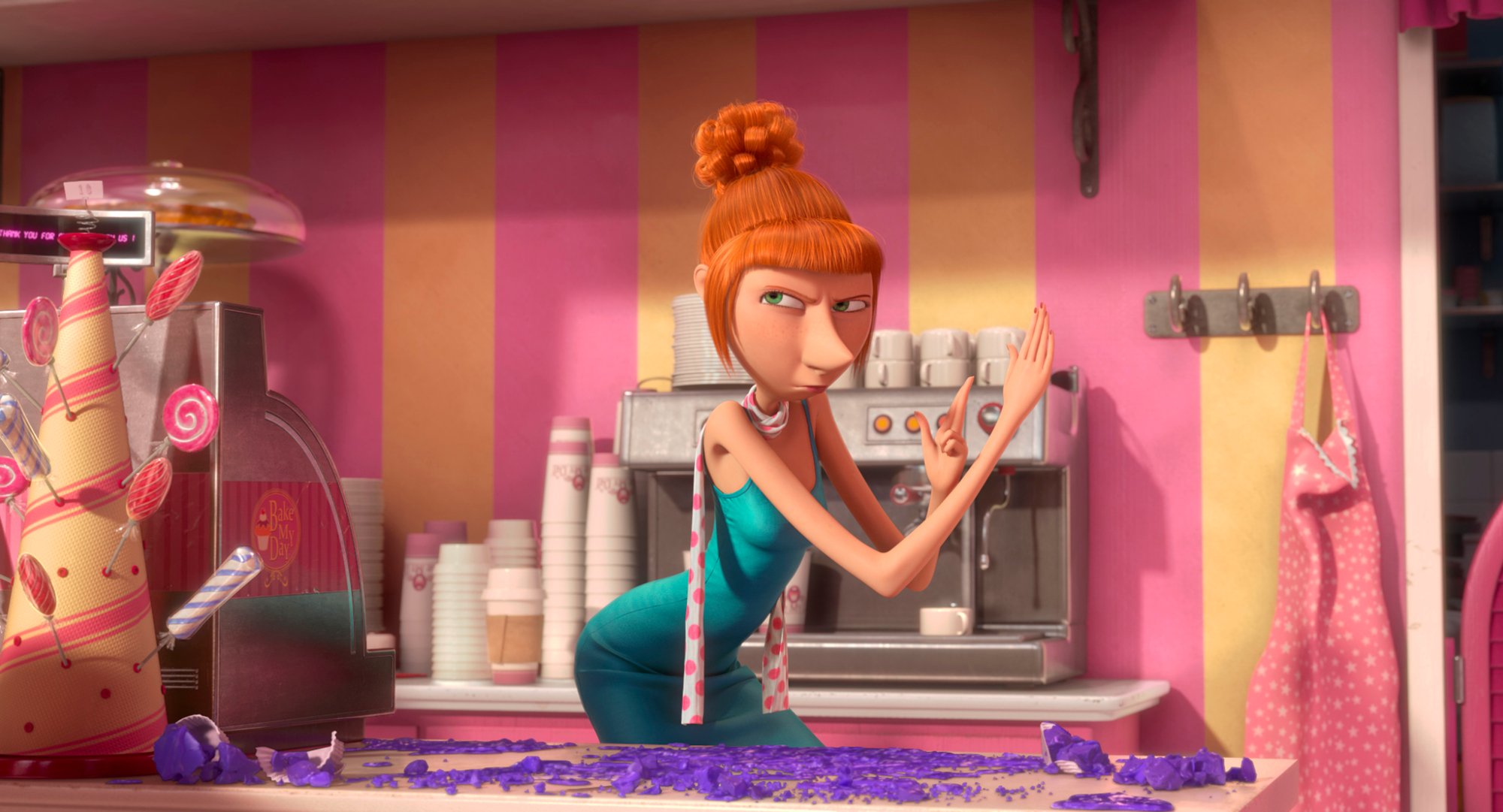 Despicable Me 2 finds Gru (voiced by Steve Carell) after he finally decided to put his life of crime behind him. Now, he's raising Margo (voiced by Miranda Cosgrove), Agnes (voiced by Elsie Fisher), and Edith (voiced by Dana Gaier). However, he must find a way to support his new family. The crime-fighting AVL organization sends Gru on a mission to track down a criminal planning a particularly large heist.
The film originally perceives Lucy (voiced by Kristen Wiig) as serious and stoic, but she's actually very cheerful and enthusiastic. She seeks out Gru to bring him back to the AVL headquarters, where they become partners. However, Lucy and Gru ultimately develop feelings for one another and they get married. She proves to be a wonderful match for the ex-villain.
Writer Cinco Paul reveals the 'tragic' reason why Lucy joined the AVL
Paul posted on Twitter about Lucy from Despicable Me 2. The original tweet directed at the writer isn't available, but his response still appears on his social media page. Nevertheless, he explained how Lucy's past ultimately influenced her decision to join the AVL as a career path.
"Rumor has it they were tragically killed by a villain when Lucy was very young, which is why she later joined the AVL," Paul tweeted.
The fans responded with sympathy, some of which said that they hope the villain was caught. One Twitter user asked if Paul was joking, but he responded that it's no joke. He simply wanted to give Despicable Me 2 fans a bit more knowledge of what Lucy went through before joining the AVL.
"No joke!," Paul tweeted. "It will probably never be openly addressed in the movies, but that's Lucy's story. She's an orphan!"
The same Twitter user responded that this tragic experience ultimately allows Lucy to bond with Margo, Agnes, and Edith. They're a family now, after all.
'Despicable Me 2' earned 2 Oscar nominations
Despicable Me 2 is an animated film that many audiences continue to admire. The film sits at a comfortable 75% critics score on Rotten Tomatoes and an 85% from audiences. Gru's second adventure has staying power on Netflix, where it continues to be one of the most-watched recent movies on the platform.
Despicable Me 2 also earned some love during awards season. It scored Oscar nominations for Best Animated Feature Film and Best Achievement in Music – Original Song for Pharrell Williams' "Happy." However, it lost out to Frozen in both categories.
RELATED: Al Pacino Quit 'Despicable Me 2' Over 'Creative Differences'