'Despicable Me' vs. 'Toy Story': Which Animated Series Is More Popular?
Animation tends to be a big box office draw, as it often gives families something they can enjoy together. And when something does become a hit, it doesn't take much for a franchise to be born. Case in point, the Toy Story and Despicable Me series took popular stars – Tom Hanks and Tim Allen in the first case, Steve Carell in the latter – and used their fame to develop fan-favorite movie series. But which animated movie franchise is more popular? Let's take a look.
'Toy Story' raised the bar for what animated films could do
Disney took a big swing in 1995 when the studio released Pixar's first feature, Toy Story. The film became a phenomenon, earning universal acclaim and hefty box office numbers. And in the decades since, the Toy Story brand has remained just as strong. Three big-screen sequels followed, as did numerous short films and specials. And then there's 2022's spinoff movie Lightyear about the in-universe character the toy Buzz Lightyear (Allen) is based on.
Lightyear has underwhelmed commercially, leaving perhaps fan goodwill for the Toy Story franchise in question. But even with its underperformance, the franchise stays as beloved as ever. Buzz and Woody (Hanks) remain among Pixar's most iconic characters. All in all, the Toy Story series has earned $3.2 billion at the worldwide box office, according to The-Numbers.com. But are the toys any match for a super-villain with a heart of gold and his mischievous Minions?
'Despicable Me' launched its own pop culture phenomenon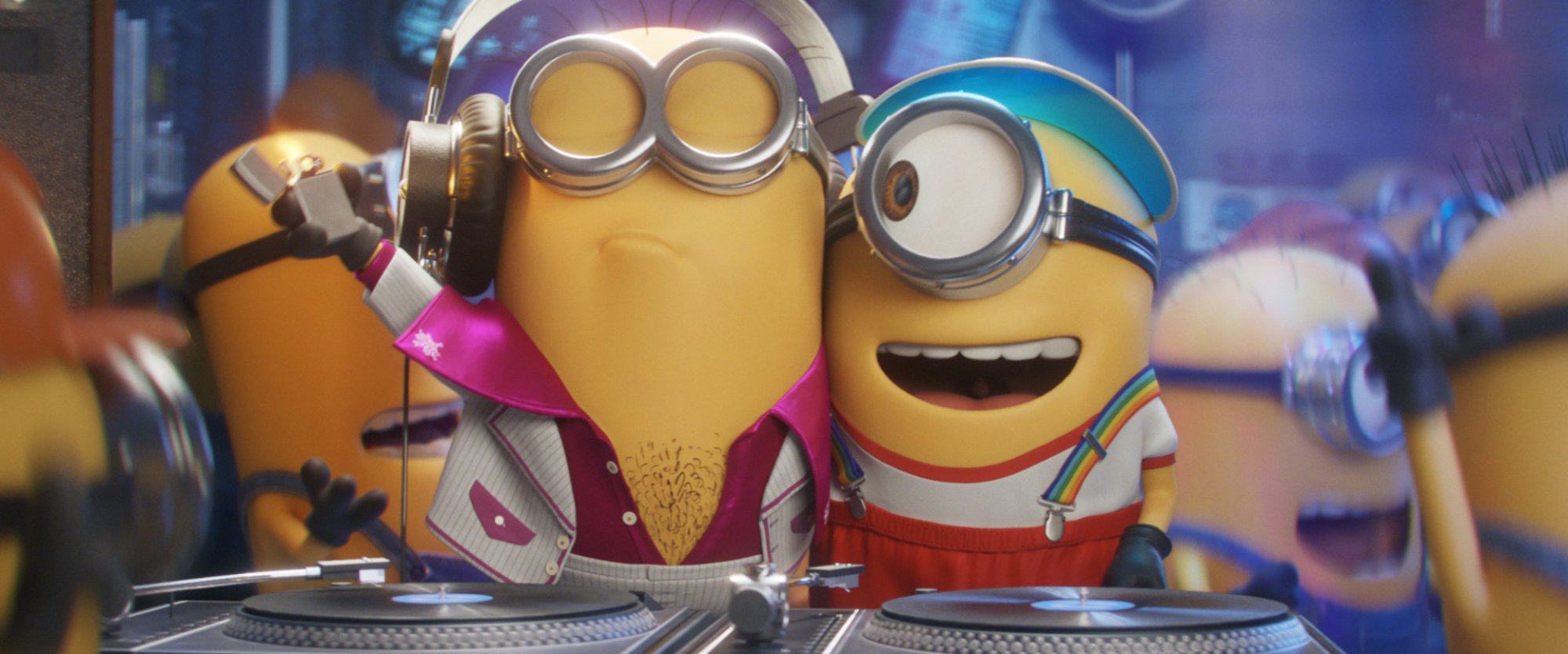 In 2010, audiences first met Carell as Felonious Gru, a super-villain whose plot to steal the moon goes awry when he adopts three little girls. Despicable Me became such a box office success that it spawned two direct sequels and a spinoff movie focused on Gru's yellow-faced Minions. Still, only three of the five movies released to date – including 2022's Minions: The Rise of Gru – secured a fresh rating on Rotten Tomatoes, making it far less of a critical darling.
Where Despicable Me shines, however, is at the box office. According to The-Numbers.com, the franchise has earned $3.7 billion worldwide. That makes it an easy victor over the Toy Story films from a financial standpoint. Of course, inflation has something to do with it. Movie tickets are much more expensive in the 2010s and 2020s than in the 1990s when the first two Toy Story films debuted. Notably, 2015's Minions is the highest-grossing entry in either franchise so far.
Which is the more popular series, 'Toy Story' or 'Despicable Me'?
So which movie series is more popular, Toy Story or Despicable Me? That all depends on what metric one uses when making that decision. If "popular" refers to the amount of money a franchise has reined in, then Despicable Me takes the win despite being less acclaimed by critics and audiences. The Toy Story films are pretty impossible to beat in terms of recaption.
If the more "popular" movie series is decided by box office performance and general moviegoer response, then the Pixar toys just can't compare. The Minions alone are a complete cultural phenomenon. And the impressive opening-night total for Minions: The Rise of Gru indicates that the people are far from tired of those little critters. In fact, they're clamoring for more.
RELATED: 'Minions: The Rise of Gru': Michelle Yeoh Doesn't Like the Sound of Her Own Voice