'Dexter: New Blood': Clancy Brown Breaks Down Kurt Caldwell's Motive
Clancy Brown is here to clear up some of the questions fans still might have after the Dexter revival, Dexter: New Blood. Brown appeared in the TV show as Kurt Caldwell, a mysterious figure who had been terrorizing the Iron Lake community by kidnapping and murdering women. It was difficult for some viewers to understand his motives, even after they were explained. But now, Brown has fully broken Kurt's code down.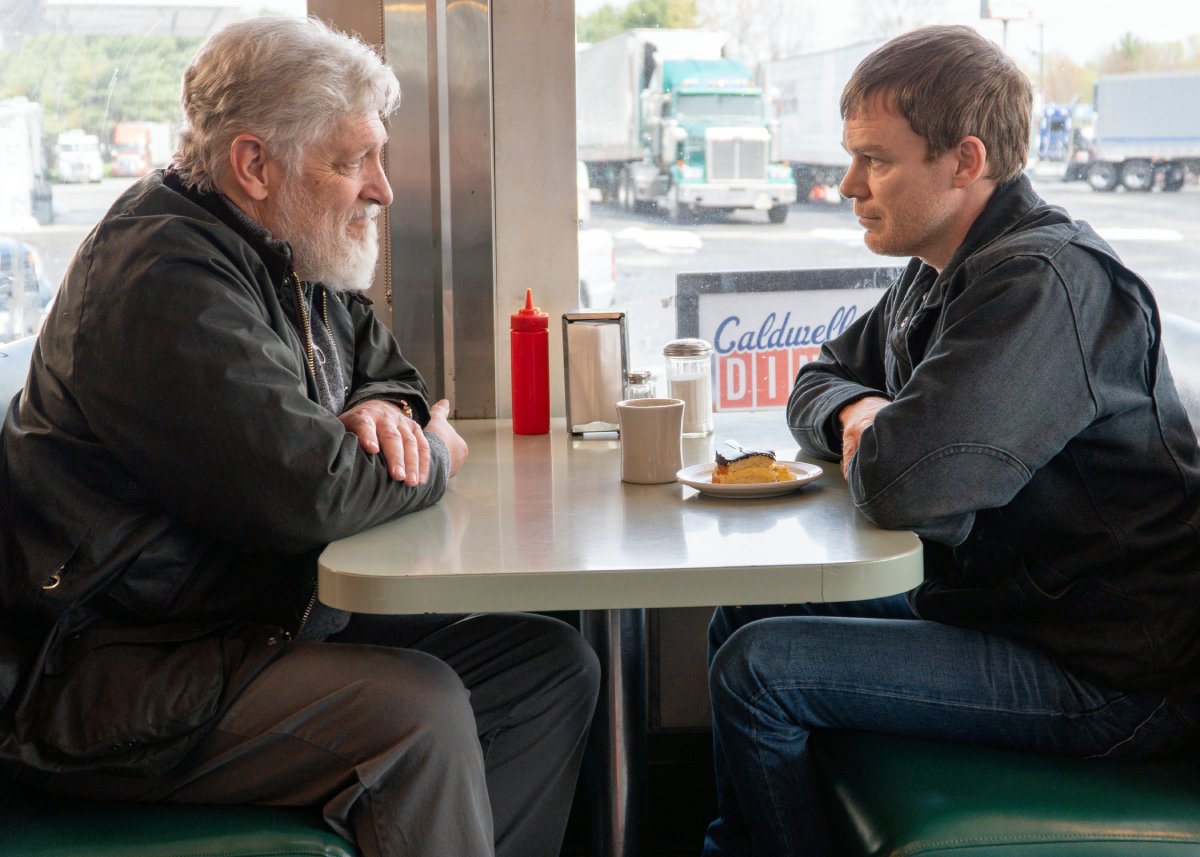 Kurt Caldwell was the villain of 'Dexter: New Blood'
Viewers first met Kurt when he arrived in Iron Lake to search for his son, Matt. After finding out he'd been murdered by Dexter Morgan, Kurt set out for revenge against Dexter and his son, Harrison. But Dexter was also hunting Kurt after connecting him to the disappearances of multiple Iron Lake women.
Kurt's victims were usually transients and runaways. He'd lure them back to his cabin with the offer of free food and shelter, only to lock them inside, where they were kept under constant video surveillance. After a certain amount of time, he'd tell them they were free to go and release them into the woods. But as they ran away, he'd shoot them down.
Kurt Caldwell's code in 'Dexter: New Blood' explained
Brown explained Kurt's motivations in an interview with Gold Derby.
"The way that Kurt understand it was that he was doing them a favor. He was actually saving them somehow from the cruelty of the world and as Kurt understood it, from his father because his father was a horrible person," Brown explained, reminding viewers that Kurt had witnessed his father commit horrendous acts against women while traveling with him as a child.
"So he thought, I have to kill these women in order to save them, which is a weird Dexter justification," Brown continued. "You know, because Dexter kills these serial killers in order to save the world. Kurt thinks he's killing these women in order to save them from the world."
He pointed out: "It's always an act of kindness when he gives them the space, and the comfort, and the food, and the money, and whatever. He gives them a chance to move on and to get out of town, or he offers them a job. And they turn him down, and turn him down, and turn him down, or take advantage of his kindness. And so ultimately, they're doomed because Kurt's gonna kill them."
"But he's also thinking they're doomed in the world as well, that they don't have what it takes to actually survive well in the world," Brown added. "So he's going to do them a favor and kill them and preserve them in their beauty."
Kurt Caldwell's death came shortly after on the show
After discovering Kurt's trophy room, Dexter had the evidence he needed to take revenge. He brought Harrison along with him, thinking they would bond over the experience of killing Kurt. But Harrison was mortified. Finally realizing the extent of Dexter's dark passenger, Harrison shot and killed his father in the Dexter: New Blood series finale.
It's unclear if there will be a show continuation, but showrunner Clyde Phillips has said he's open to the idea.
"This show is a huge asset," he told Deadline when asked about the possibility. "When people start bingeing this after the finale, I'm confident the numbers will continue to go up. It's up to Showtime to make the call to me if they want more. If they ask me if I'd like to make a continuation of this, I would say yes. I have a lot of things going on but I would drop everything for this and say yes in one second."
For now, fans can find the original Dexter show and the revival now on Showtime.
RELATED: 'Dexter: New Blood': 3 Signs He Was Going to Die All Along