'Dexter: New Blood': Clancy Brown Actually Revealed Harrison Would Be Back Months Ago
After much fan speculation, Showtime confirmed in August that Harrison Morgan would indeed be a part of the 'Dexter' revival, 'Dexter: New Blood.' But Clancy Brown had let that information slip months earlier in an interview that many people missed.
Showtime confirmed in August that Harrison Morgan would appear in the Dexter revival, Dexter: New Blood. But Clancy Brown had already revealed such months earlier. You probably just missed it.
The actor was speaking in an interview when he let it slip that Jack Alcott would be playing Harrison, the son that Dexter Morgan infamously left behind in the original series.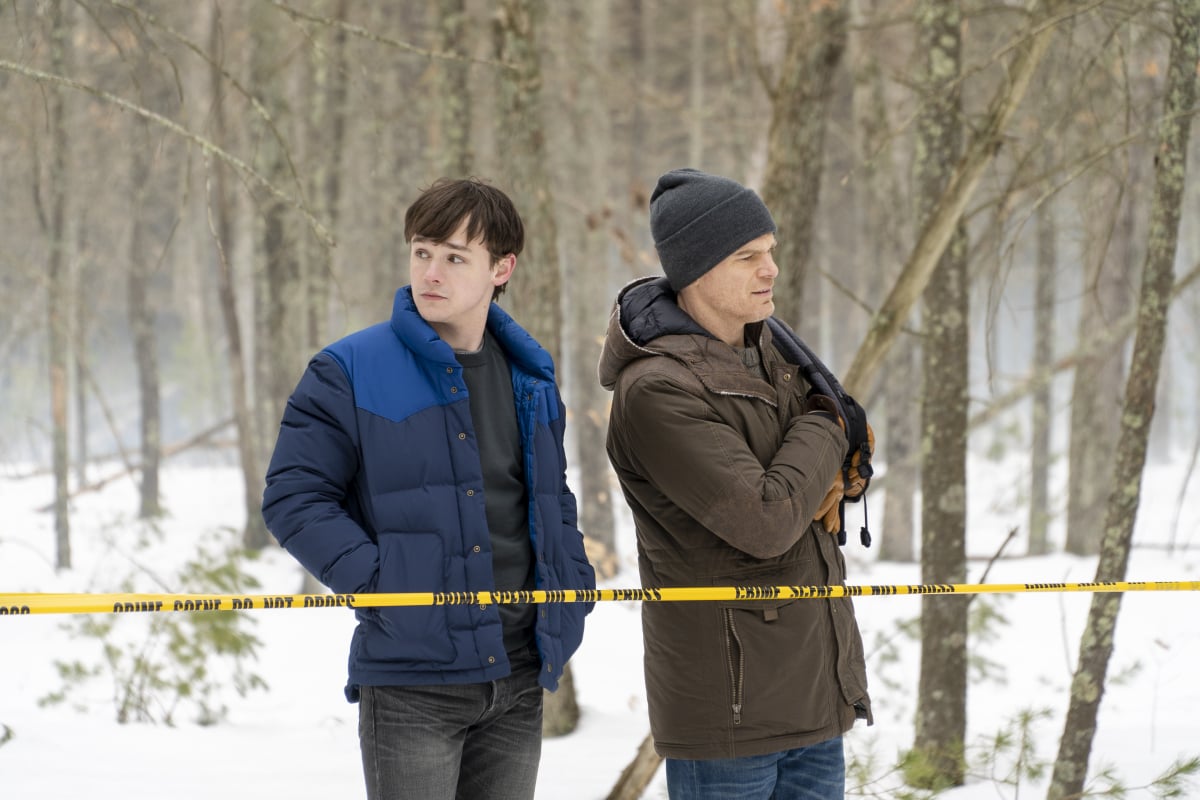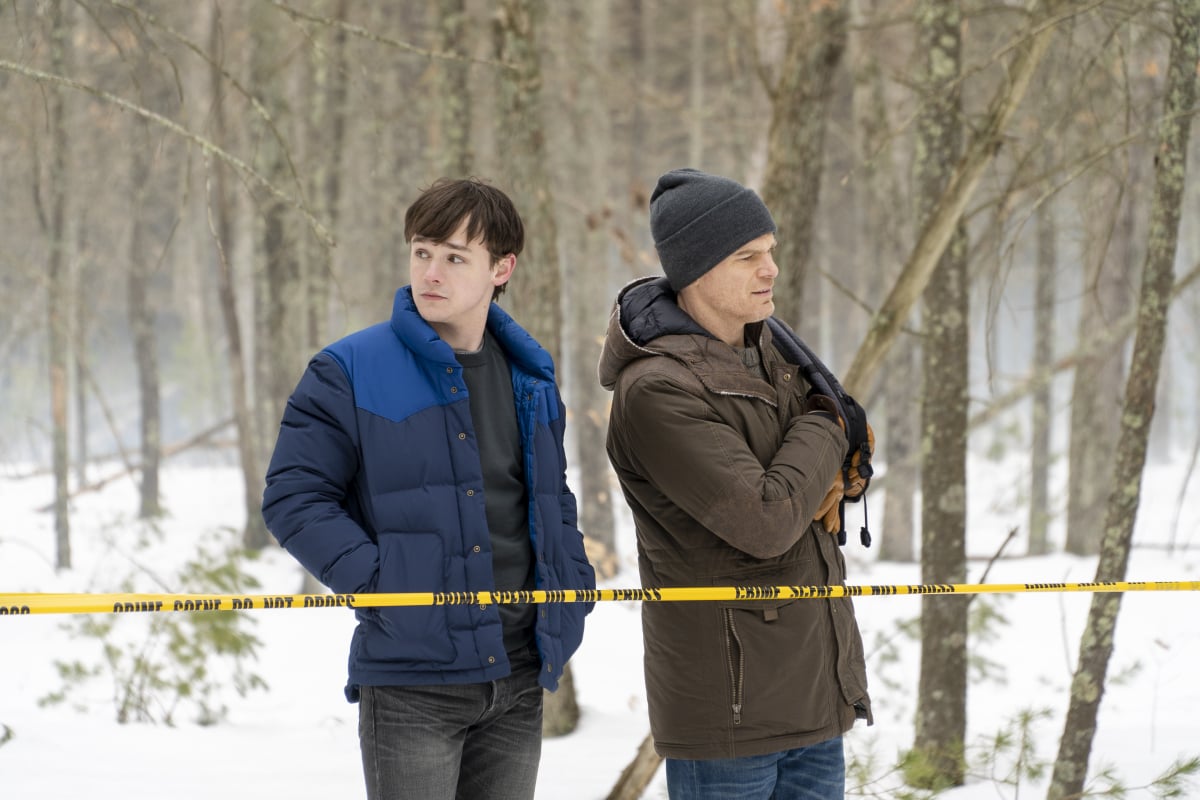 Dexter gave his son up in the original series finale
In the final episodes of Dexter, Dexter (Michael C. Hall) was planning to start anew in Argentina with Harrison and his girlfriend Hannah McKay (Yvonne Strahovski). However, that changed following Debra Morgan's death.
Overrun with guilt over what had happened, he figured it would be best to separate himself to prevent anyone else from getting hurt. He ended up moving into the wilderness after faking his death amid Hurricane Laura.
The Dexter series finale premiered in 2013, earning a lot of negative feedback from viewers who felt it left many questions unanswered and had no closure. The criticism ultimately motivated Showtime to bring back the show for a 10-episode revival series, which was filmed throughout 2021.
Harrison will reunite with his father in 'Dexter: New Blood'
One of the biggest questions that fans had following the announcement of the revival was whether Harrison would play a part in it. Almost a year passed before Showtime confirmed he would, with Alcott portraying him. The actor was initially announced to play a character named Randall, with whom Dexter would have "a meaningful encounter."
But Brown revealed the truth about his casting in an interview published in April. He was speaking to Movie Web when he discussed the show and cast of the Dexter revival. "I know that the cast and crew are really excited about it," he said. "Michael Hall doesn't look any different. He's a tremendous actor and a great guy. And Jack Alcott is playing his son. And he's a terrific young actor, and it's really a good crew and group."
For his part, Brown will play villain Kurt Caldwell, a community man who seems to have a dark side. He'll be joined by Jamie Chung, Julia Jones, Alano Miller, Oscar Wahlberg, and David Magidoff, among others.
The official trailer for the revival shows the moment Harrison finds his dad
In the official trailer for the show, Dexter returns home to find a boy in his living room. "Are you Dexter Morgan? he asks his father, who now goes by Jim Lindsay. "It's me, your son."
"It's been a long time and I haven't seen him and I've been looking for him," Alcott told Entertainment Weekly when discussing the revival. "What I can say is that Harrison has had a really rough time for the past eight years. Like, it's not been great." 
"He learns that his dad is not dead and goes to find him," he continued. "That's what you see for the first two-thirds of the season, sort of intermittent sprinklings of me, this mystery stalker. It's me following him, trying to confirm his identity. I'm finally able to see him and confront him. It's just a heartbreaking scene and a really fun one to film."
The revival will air at 9 p.m. ET on Sunday, Nov. 7. Watch it on Showtime.