'Dexter: New Blood': Jennifer Carpenter Reveals How Deb Will Return in the New Series
The 2006 crime drama Dexter was on air for eight seasons, and fans were not too fond of the show's season finale. To rectify the show's end events, Showtime developed a new limited series titled Dexter: New Blood. It was previously confirmed that Jennifer Carpenter would return to the series as Dexter's (Michael C.Hall) sister, Debra Morgan. Fans were curious about how the character would fit into the new story as Deb died in the show finale. Carpenter reveals that Deb will return as Dexter's Dark Passenger, the inner desire to kill and voice of reason.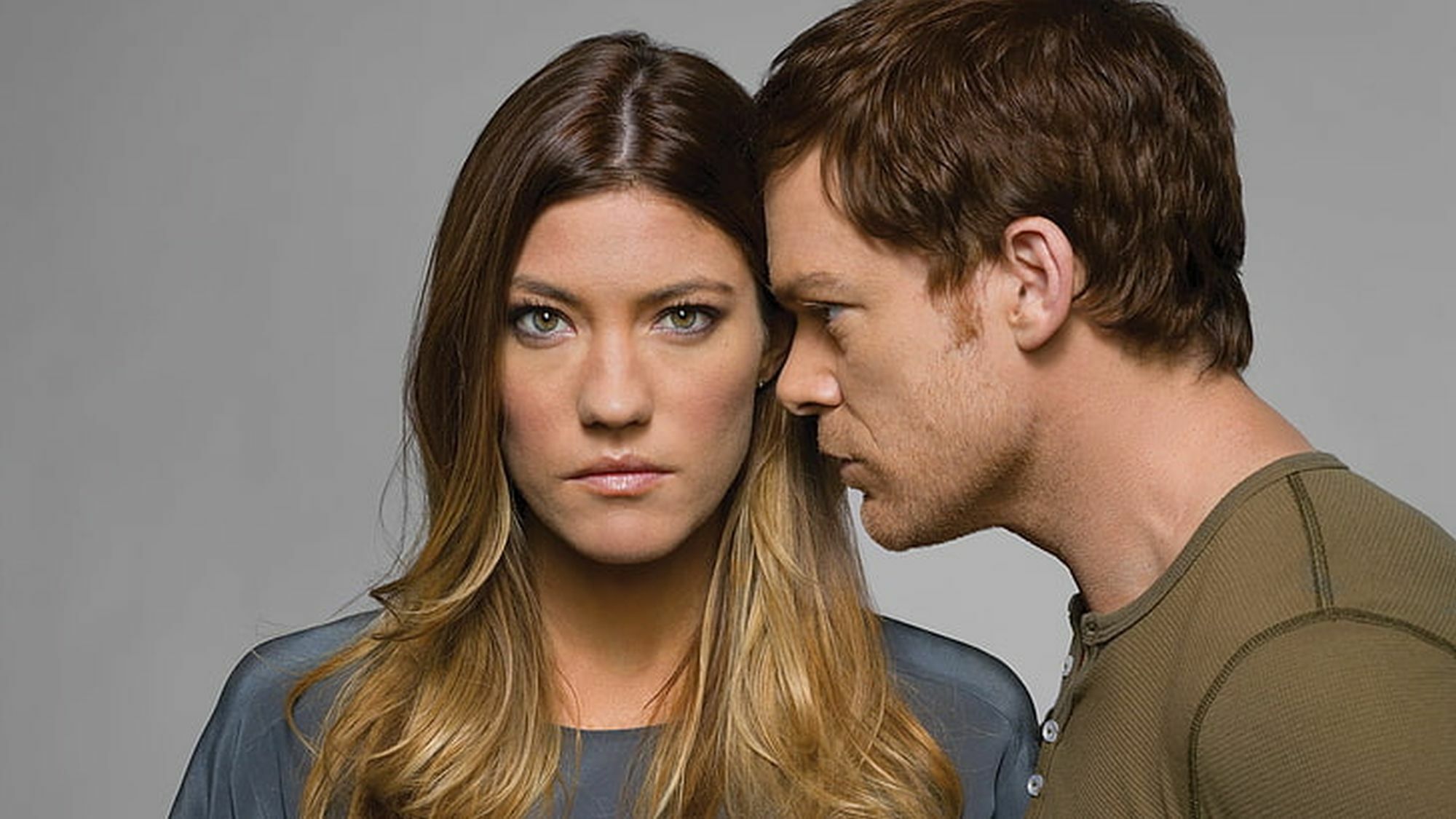 What happened to Deb in the 'Dexter' finale?
Deb and Dexter both worked for Miami Metro Homicide, but Dexter had a dark secret his sister did not know about. As the show progressed, Deb learns Dexter is a serial killer. By the second to last episode of season eight, Dexter capture Oliver Saxon (Darri Ingolfsson), The Brain Surgeon. Instead of killing Saxon, Dexter restrains him and calls Deb to arrest him.
Dexter was unaware that U.S. Federal Marshall Max Clayton (Kenny Johnson) was following him. Saxon convinces Clayton to set him free, only to be promptly killed by Saxon. Deb soon arrives and is shot by Saxon. In the season finale, Deb is in the hospital after recovering from surgery but goes into a coma from complications with a blood clot. As a hurricane approaches Miami, Dexter says his final goodbyes to Deb and acts out a mercy killing. The show's final scene is Dexter dropping Deb's body in the ocean before riding into the storm.
Jennifer Carpenter returns as Dexter's Dark Passenger
RELATED: 'Dexter: New Blood' Will Take on True Crime Podcasts
Fans of the show know Dexter's Dark Passenger manifested during his mother's brutal murder. Dark Passenger is a general term for Dexter's need to kill and the voice inside his head that fights his father's teachings. According to Deadline during Showtime's Television Critics Association presentation for the drama, Carpenter revealed she would return as Dexter's Dark Passenger.
Carpenter explains Deb does not return as a ghost but as an inconvenient truth for Dexter in Dexter: New Blood. Deb will haunt him, become his caretaker and provoke him. "I feel like sometimes the Dark Passenger and the passenger is almost directly behind the wheel, and it was an opportunity not to be an angel or devil on his shoulder, but to jerk the wheel to the left or right against his will. And to manipulate him, to navigate him, to abuse him, to save him. I felt like it was something entirely different than some sort of ghost entity," said Carpenter.
Deb's return as the Dark Passenger has a different significance than Dexter's father, Harry (James Remar). Hall adds that Deb is "an internalized character for Dexter that represents just how far he's come or how far he's fallen— internally reeling and without a compass in a sense as much as he'd like to have one." The showrunner, Clyde Phillips, explains that Deb will represent a different moral compass for Dexter that looks at all consequences to his actions.
Dexter reigns in his murderous desired in 'Dexter: New Blood'
RELATED: 'Dexter: New Blood' Is About 'Fathers and Sons' Says Producer — What That Means For Harrison
The upcoming revival of Dexter takes place 10 years into the future following the events of the original show finale. Dexter moves to a remote town in Iron Lake, New York, under a false identity as Jim Lindsay. Dexter has everyone believe he is a regular guy who owns a local shop. In reality, Dexter battles to resist his murderous urges and live a normal life.
When a series of incidents occur around town, Dexter fears his Dark Passenger will once again resurface and reveal his inner monster. The limited series is set to premiere on November 7, 2021. Along with Carpenter, actor John Lithgow will return in some capacity as his original Dexter character, Arthur Mitchell, the Trinity Killer.