'Dexter: New Blood': Showtime Boss Issues New Comments on Possibility of a Renewal
We're all wondering about the possibility of a 'Dexter: New Blood' Season 2. Here's the latest news to come out about the chance of new episodes.
When Showtime announced the Dexter revival, few people thought it would be as successful as it was. The original show had ended on a low note, after all, after several seasons that had wavered in quality. But Dexter: New Blood surprised so many of us.
Centered around Dexter Morgan's life almost a decade later, the show found him living a normal life far from Miami when his past returned to haunt him. The series exploded in popularity upon its November 2021 premiere, becoming Showtime's most-watched show in history.
Usually, that kind of success is enough to warrant another season, but will there be a Dexter: New Blood Season 2? Here's what Showtime said.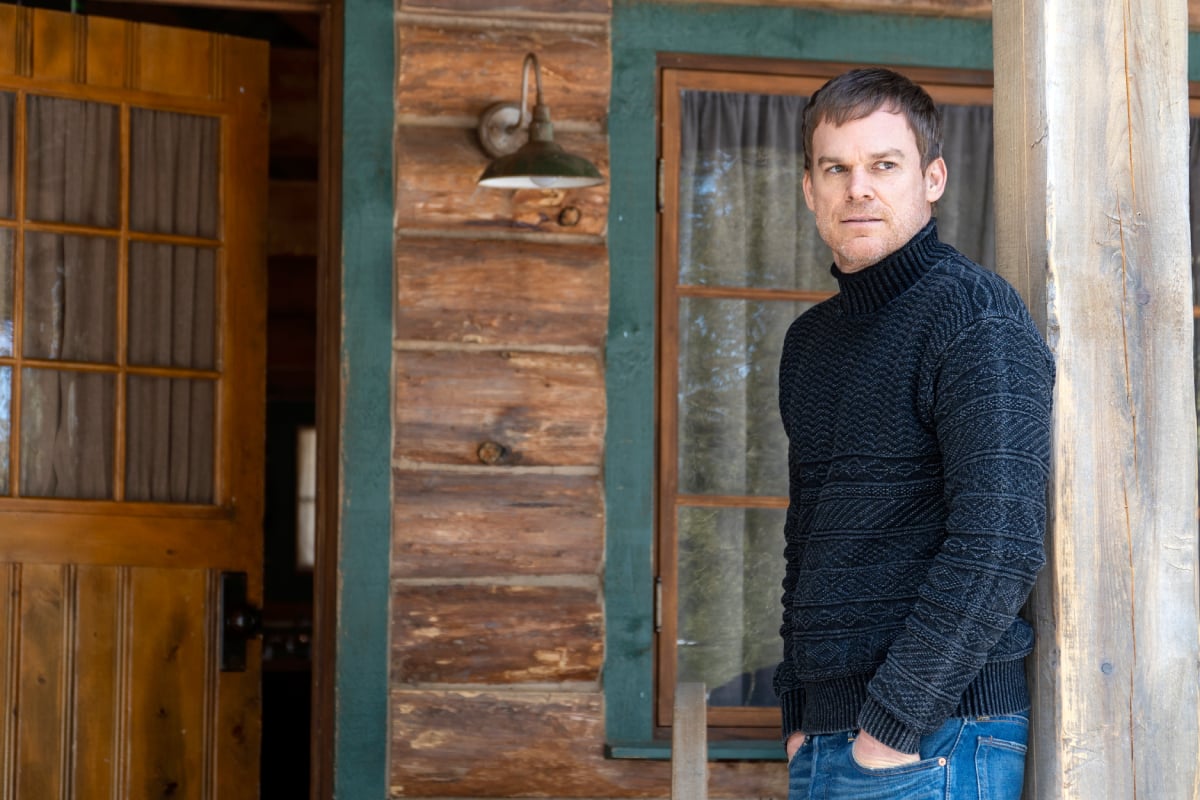 Showtime Entertainment President Gary Levine addressed the possibility of a 'Dexter: New Blood' Season 2
Gary Levine, the president of entertainment at Showtime, spoke to The Hollywood Reporter about the show, its success, and the chance of a renewal. While the ending was ambiguous enough to continue the story, Levine said that right now, Showtime just wants to enjoy the success of the show.
"Our goal with 'Dexter: New Blood' was to give the series a proper conclusion and I couldn't be more proud of how it turned out, both creatively and the response to it, which was off the charts," said Levine.
"As you can tell, it was a good amount of closure," he continued. "We accomplished what we hoped to do beyond our wildest dreams. Right now, we are still enjoying the closure of Dexter. It's not uninteresting [to continue it] but you have to be judicious about going on with existing IP vs. creating new IP. We don't do it a whole lot and when we do it, we do it carefully. At this point, I can't say definitively either way about it."
With that, it seems there aren't any active plans to continue the show. But it doesn't seem impossible.
How 'Dexter: New Blood' ended
Dexter: New Blood ran for 10 episodes before coming to a close in January. Unfortunately for Dexter, he was exposed for his crimes and arrested by Angela Bishop. Angela charged him for the murder of Matt Caldwell and told him he would face additional charges in Florida as the Bay Harbor Butcher.
Knowing he would face the death penalty in Miami, Dexter killed his guard, Officer Logan, in an effort to escape his cell. He hoped to flee town with Harrison, but when Harrison learned what happened to Logan, he refused to leave. Instead, he killed Dexter before fleeing town with Angela's help.
Angela called in the incident as an officer-involved shooting and was last seen waiting for police to arrive. Of the aftermath, Dexter: New Blood creator and showrunner Clyde Phillips told Deadline: "She's going to say that she had to take out Dexter because there's lots of evidence he murdered Logan and because Dexter is the Bay Harbor Butcher. And Dexter probably killed Matt, though she's not sure she can prove that."
He also said Angela would be approached by the FBI and CSI about what happened and would probably "lie and say she had to kill Dexter in self-defense."
Phillips also gave his thoughts on a continuation of the show
When asked whether he would return to do more episodes, Phillips said yes, hinting he'd like to follow Harrison in the aftermath of Dexter's death.
"This show is a huge asset," he explained. "When people start bingeing this after the finale, I'm confident the numbers will continue to go up. It's up to Showtime to make the call to me if they want more. If they ask me if I'd like to make a continuation of this, I would say yes. I have a lot of things going on but I would drop everything for this and say yes in one second."
Fingers crossed that it happens.