Diana Rigg's 'Game of Thrones' Co-Stars Remember Lady Olenna Tyrell
Diana Rigg has died at age 82. The British actor was known for her roles on the 1960s TV series The Avengers and HBO's Game of Thrones. Rigg also starred with George Lazenby in the 1969 James Bond film On Her Majesty's Secret Service. She played Contessa Teresa di Vicenzo, the only Bond Girl to marry the famous spy. 
Nathalie Emmanuel calls Diana Rigg an 'icon' 
While Rigg rose to fame in the 1960s while playing sexy spy Emma Peel on The Avengers, she was best known to younger TV viewers for her role on Game of Thrones. She joined the show in season 3 as the witty and ruthless Lady Olenna Tyrell. As the Queen of Thorns, she would stop at nothing to protect her family's interests, including orchestrating one of the more memorable murders on the show by poisoning King Joffrey Baratheon (Jack Gleeson) on his wedding day to her granddaughter Margaery (Natalie Dormer). 
Rigg played Lady Olenna for five seasons until her character's death in season 7. Several of her GoT co-stars took to social media to recognize the late performer.
"An icon and powerhouse left this world today… Rest in Peace Diana Rigg," Nathalie Emmanuel, who played Missandei, tweeted. 
Nikolaj Coster-Waldau says working with Rigg was 'an absolute joy'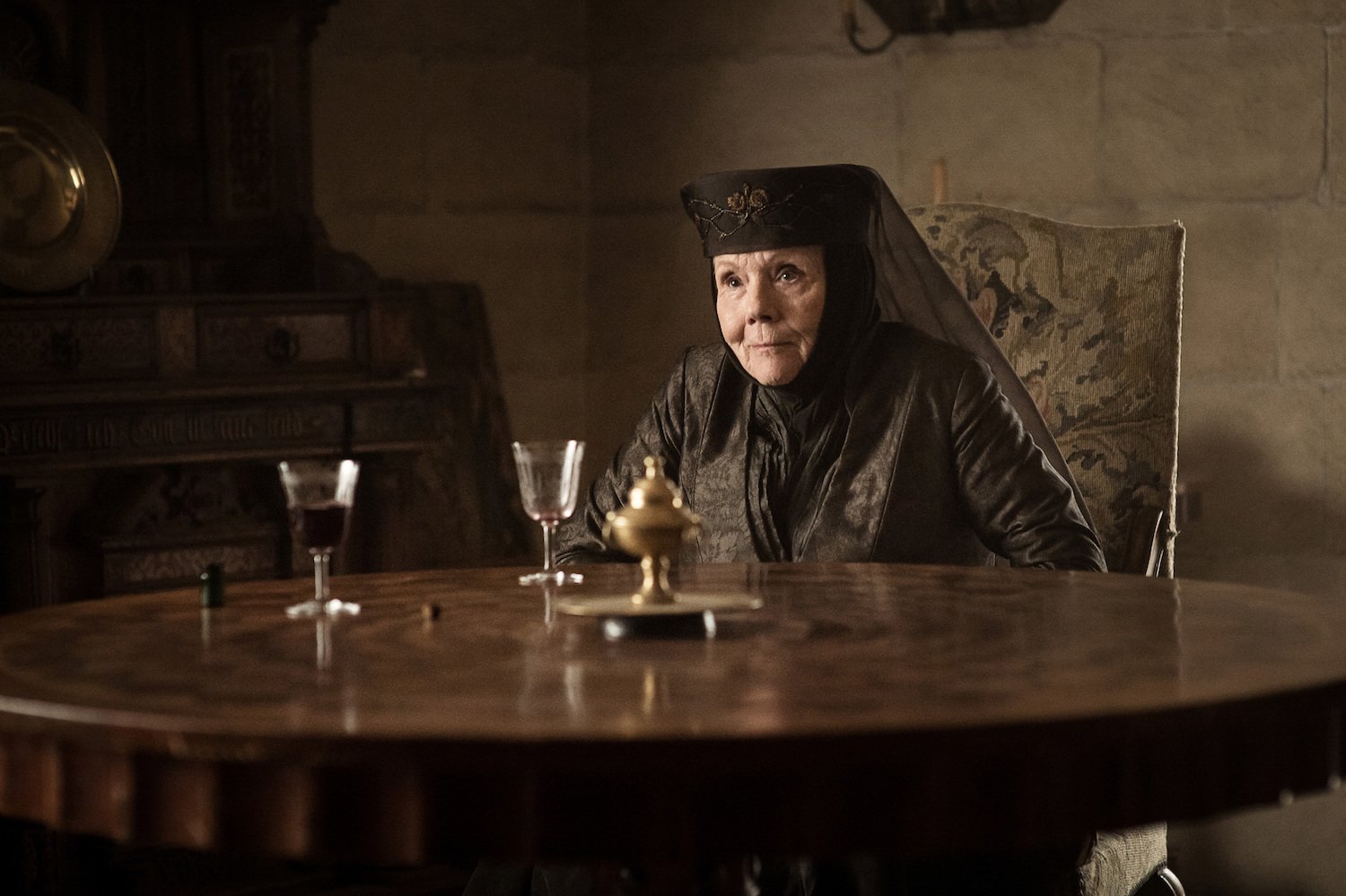 Nikolaj Coster-Waldau also took to social media to praise his co-star. 
"She always raised the bar with her incredible talent, intelligence and wit. An absolute joy and honor to work with. May her soul Rest In Peace," he tweeted. 
As Jaime Lannister, Coster-Waldau memorably faced off with Rigg in her final Game of Thrones appearance. In the season 7 episode "The Queen's Justice," Jaime gains control of the Tyrell family's seat of Highgarden. He forces Lady Olenna to drink poison, but she makes sure to get in the last word before she dies.
"I'd hate to die like your son," she tells Jaime, as she reveals she was responsible for Joffrey's death. 
"Must have been horrible for you as a kings guard as a father, it was horrible enough for me, a shocking scene, not at all what I intended. You see I'd never seen the poison work before," she adds, before getting in one final dig at her rival Cersei (Lena Headey). 
"Tell Cersei, I want her to know it was me," Lady Olenna says. 
Other 'Game of Thrones' star share their tributes to Rigg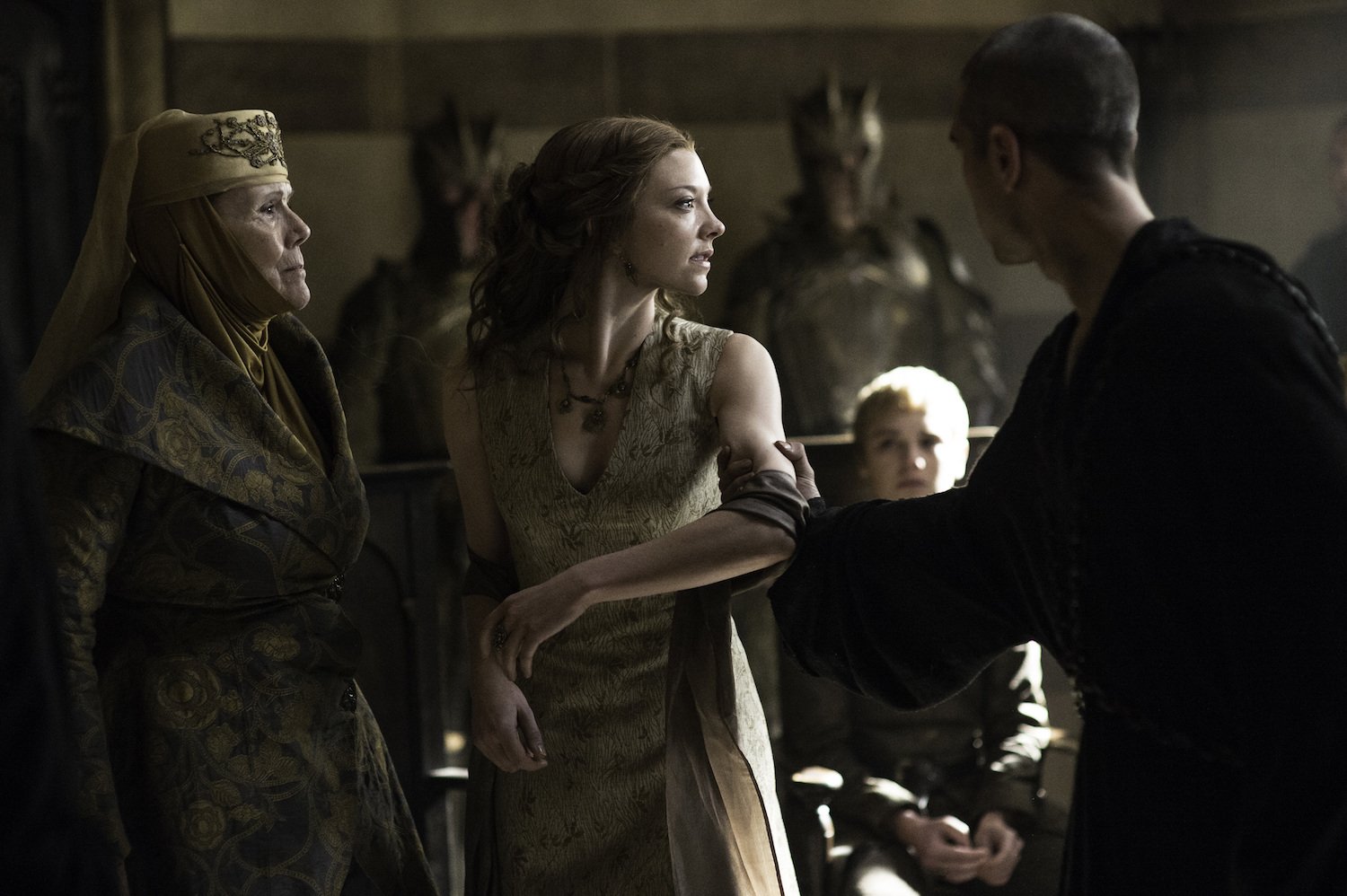 Emmanuel and Coster-Waldau weren't the only people from the Game of Thrones cast remembering Rigg.
In a tweet, Liam Cunningham, who played Ser Davos Seaworth, called her "a remarkable wonderful and enormously talented human being." Pedro Pacal (Oberyn Martell) declared her "the true queen of Westeros."
"Diana Rigg was just wonderful," tweeted John Bradley (Samwell Tarly). "But you all knew that already. Everybody did. Very sad news."
Check out Showbiz Cheat Sheet on Facebook!