Dick Van Dyke Once Admitted He'd Had a Crush on Mary Tyler Moore
If you've ever watched The Mary Tyler Moore Show, it might seem that every male character on the show at some point fell in love with the star. Because they did.
In real life, Dick Van Dyke, who was her counterpart on the 1960s television classic bearing his name, admitted he wasn't immune to Moore's charms. The feeling, according to the entertainer, was mutual.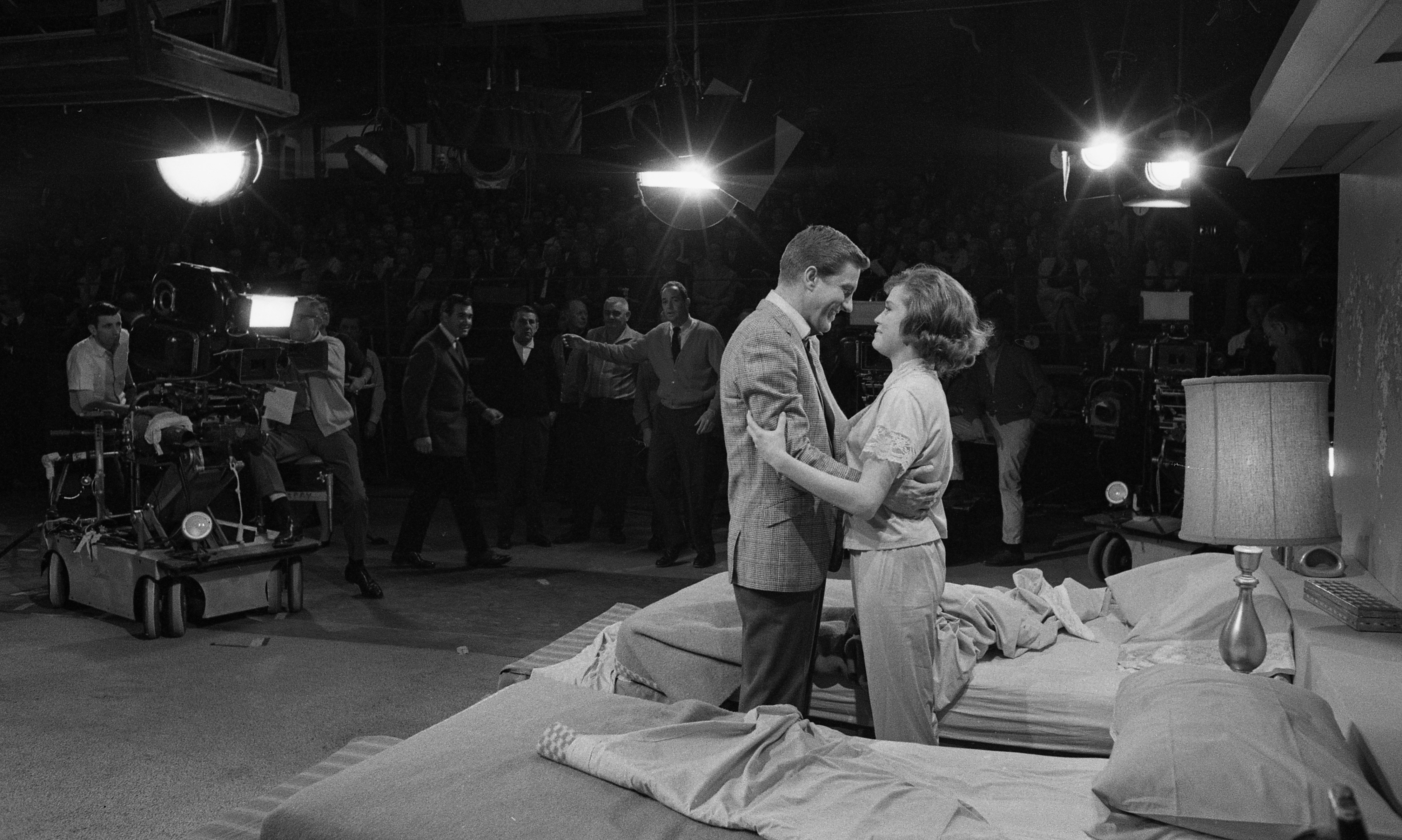 Van Dyke said he 'adored' Moore as soon as they met
The Emmy Award-winning actor, in his 2011 book My Lucky Life In and Out of Show Business, revealed that he wasn't sure he and Moore were very believable as husband and wife. But one thing he knew; she was "perfect."
"Her nose was perfect, as was she. Everyone loved Mary. What wasn't to love?," Van Dyke wrote. "I adored her from the moment we were introduced. I think both of us had each other at hello."
The Mary Tyler Moore Show star, who died in 2017, had very little acting experience. On top of that, Van Dyke added, "I thought she was too young to play my wife. She was 12 years younger than I was, though as time went by, no one ever noticed or mentioned that fact. Even I forgot about it."
Van Dyke also noted that his co-star initially didn't show much promise as a comedian but surprised him with how quickly she "got it."
"I had never seen a transformation like hers, and I still haven't," he added. "She went from black to white. The first time I stood across from her in rehearsal and heard her say, 'Oh, Rob!,' I thought, That's it, we're home."
The moment Van Dyke realized he had a crush on his co-star
The Mary Poppins actor revealed in his memoir that once the 1960s comedy was in its second season, he became aware of the utter glee he felt in going to work each day.
"A funny thing happened that second season when Mary and I went back to work," he wrote. "We couldn't stop giggling when we were around each other. Part of it was the joy of being back together with everyone and getting to continue the series, but our giggles continued past the first episode or two."
Van Dyke didn't know what to make of it and even asked a therapist friend for insight. And what he learned amused him.
"I finally asked a psychiatrist friend of mine about it," he continued. "He stated what was patently obvious. 'Dick, you've got a crush on her.' I put my head in my hands and laughed. Of course I did. Who didn't adore Mary?"
Van Dyke said that he and Moore might have been a couple if circumstances had been different
Both Van Dyke and Moore were married to other people. He confessed that if he and Moore had been inclined to stray from their spouses, perhaps sparks might have flown between them. But both were loyal to their marriages.
The Diagnosis Murder star admitted in his book that "If we had been different people, maybe something would have happened. But neither of us was that type of person. Still, we were stuck on each other."
RELATED: Jennifer Aniston's Connection to 'The Mary Tyler Moore Show'