Did Jim Bob Duggar Go to College? The 'Counting On' Dad Skipped Higher Education
Jim Bob Duggar of 'Counting on' decided not to go to college, and his kids have followed in his footsteps.
For many people, college is a rite of passage and an important stepping stone to a successful career. But that's not the case in the Duggar family. Fans of the TLC show Counting On know that the children in this super-sized family generally don't pursue higher education. In doing so, they're following in the footsteps of their parents Michelle and Jim Bob Duggar, neither of whom attended college. 
Jim Bob Duggar didn't go to college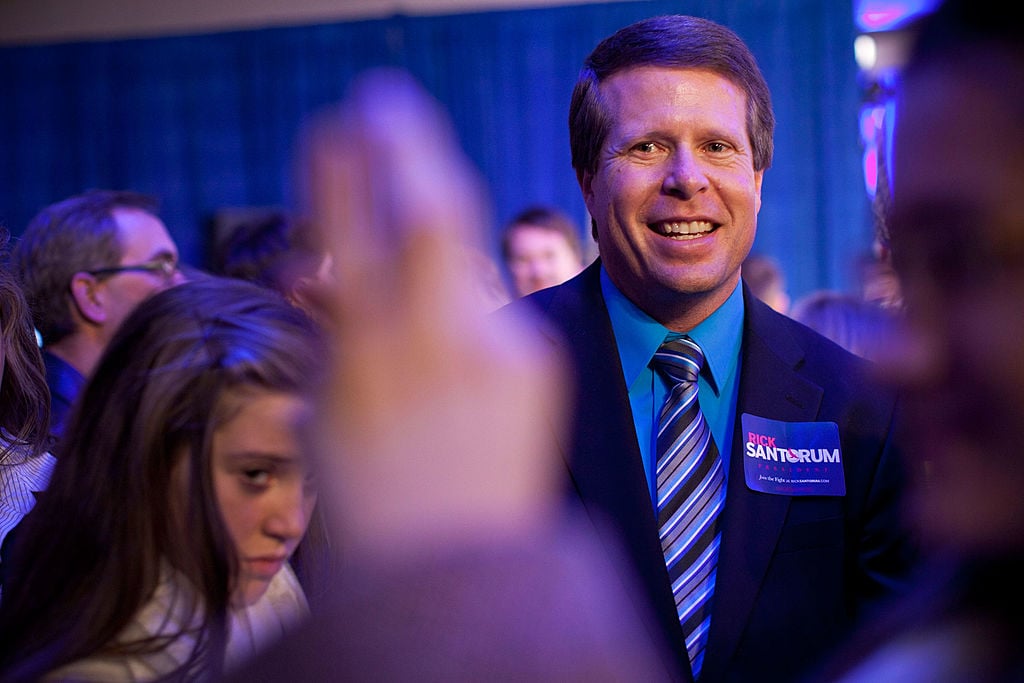 Jim Bob Duggar was born in 1965 and grew up in Springdale, Arkansas. He attended Shiloh Christian School, where he was a member of the school's first graduating class, according to the Duggar Family Fan Blog. On his first date with future wife Michelle Ruark, he took her to the school's junior-senior banquet.
Jim Bob graduated from high school in 1983 and got a job working at a grocery store. He also earned his real estate license. In 1984, he and Michelle married just a few days after his 19th birthday and a few months after her high school graduation, as the couple shared in their book The Duggars: 20 and Counting!
After they married, neither Jim Bob nor Michelle opted to go to college. Instead, he started out selling used cars while also continuing to work at the grocery store. Later, the couple began operating a towing business. About a decade into their marriage, Jim Bob decided to get involved in real estate, according to Christian Post. That was how the family made most of their money before becoming reality TV stars. 
The Duggar kids have skipped attending college 
Michelle and Jim Bob eventually went on to have 19 kids. So far, none of them have earned a four-year college degree. The Duggars homeschooled all their kids (and continue to do so for their younger children).
Joseph Duggar did enroll at Crown College in Tennessee. But he only completed one year there before returning home to Arkansas. Several other Duggar kids have reportedly taken college classes online through a program called CollegePlus. But generally, the Duggar kids take a different path in life. The girls tend to marry in their late teens or early 20s (with the exception of Jana Duggar) and then become full-time housewives and mothers. The boys might work for one of the family's businesses.
Some of the Duggar in-laws have college degrees 
While the Duggar kids didn't bother with college, some of their spouses have pursued higher education. 
Jill Duggar's husband Derick Dillard graduated from Oklahoma State University and is now a law school student at the University of Arkansas. Jill Duggar's husband Jeremy Vuolo attended Hartwick College and graduated from Syracuse University. He's now a student at the Master's Seminary in California. Jessa Duggar's husband Ben Seewald has a degree from an Arkansas community college. 
John David Duggar's wife Abbie Seewald worked as a nurse before she got married, which means she must have completed some education after high school. Josiah Duggar's wife Lauren Swanson took classes at Georgia Military College as part of a dual enrollment program that allowed high school students to take college-level courses.