Did Johnny Depp Date His 'Pirates of the Caribbean' Co-Star Keira Knightley?
Johnny Depp has no shortage of famous exes. The Edward Scissorhands and Alice in Wonderland star has dated (or been married to) Winona Ryder, Kate Moss, Jennifer Grey, Vanessa Paradis, and Amber Heard, among others. But apparently there are a few more names to add to that list, including his Pirates of the Caribbean co-star Keira Knightley. 
New report links Johnny Depp, Keira Knightley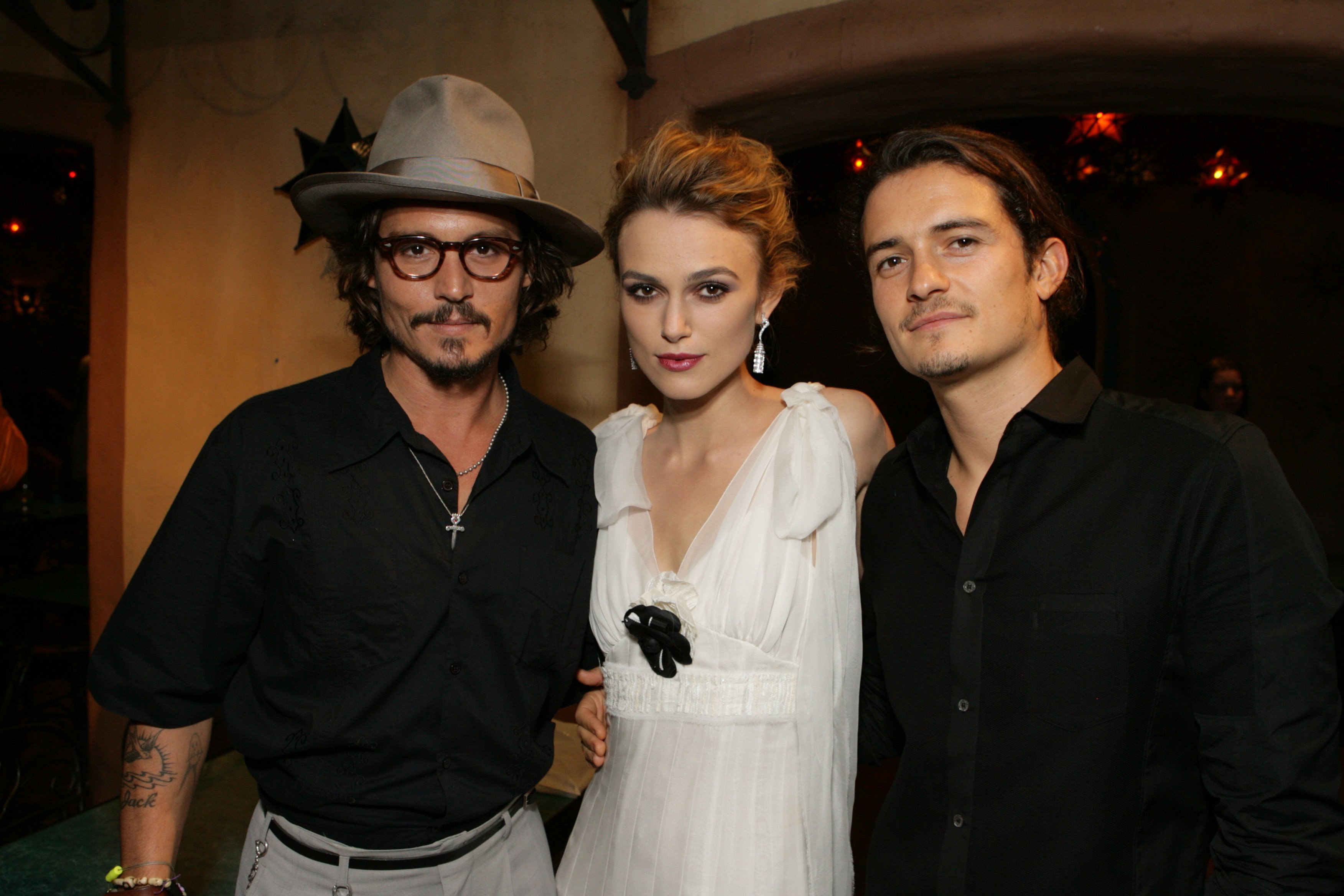 A lengthy Hollywood Reporter article published Dec. 9 delves into Depp's recent personal and legal challenges and their effect on his career. Depp — who recently lost a libel suit against a U.K. newspaper that called him a "wife beater" — is suing his ex-wife Heard for defamation. The case stems from a 2018 op-ed Heard wrote about domestic violence for The Washington Post. Though Heard did not name her ex-husband in the article, Depp nonetheless alleges it cost him a role in the upcoming Pirates of the Caribbean reboot, Deadline reported. 
Depp's lawsuit won't just bring more attention to his volatile and violent marriage to Heard. It will also shine a light on his relationships with several other high-profile actors, according to the Hollywood Reporter. That's because Depp has been ordered to hand over "all responsive communications" with his former romantic partners. 
On that list of former partners? His one-time co-star Knightley. Also named in the article as former partners of Depp are Angelina Jolie and Marion Cotillard. 
Keira Knightley and Johnny Depp worked together on three 'Pirates of the Caribbean' movies 
The article doesn't include any additional information about Depp's alleged relationship with Knightley. However, Vulture reports that in 2019 Heard's lawyers defined "romantic partners" as anyone Depp had been involved with sexually in the past decade. 
Depp and Knightley first worked together on 2003's Pirates of the Caribbean: The Curse of the Black Pearl, when she was 17 and he was close to 40. They reunited for two sequels, 2006's Pirates of the Caribbean: Dead Man's Chest and 2007's Pirates of the Caribbean: At World's End. Knightley also had a cameo in 2017's Pirates of the Caribbean: Dead Men Tell No Tales. 
Knightley praised Depp's kissing technique 
In the Pirates movies, Knightley's Elizabeth Swann character is romantically involved with Will Turner (Orlando Bloom). But she does share one on-screen kiss with Captain Jack Sparrow (Depp), which happens in the second film in the series. 
When InStyle asked her whether Depp or Bloom was the better kisser, Knightley didn't hesitate to pick a winner. 
"Johnny Depp certainly wasn't bad," she said (via People).   
While Knightley may have had a previously unknown romance off-screen with Depp, she's now settled down with a different guy. The Atonement actor started dating British musician James Righton in 2011, according to the New York Post. They married in 2013 and have two children. Before marrying Righton, Knightley dated future 50 Shades of Grey star Jamie Dornan and her Pride & Prejudice co-star Rupert Friend.  
Check out Showbiz Cheat Sheet on Facebook!