Did Taylor Swift Just Use a Pseudonym For Joe Alwyn? Fans Think He's a Co-Writer on Her New Album, 'folklore'
Everything in 2020 has been a surprise so far, including Taylor Swift's eight studio album announcement. Less than a year after Lover released and folklore is dropping at midnight EST on July 24. 
In one of her Instagram posts about the release, she listed a few people who worked with her on the album. One of them is William Bowery and fans are convinced this is actually her boyfriend Joe Alwyn.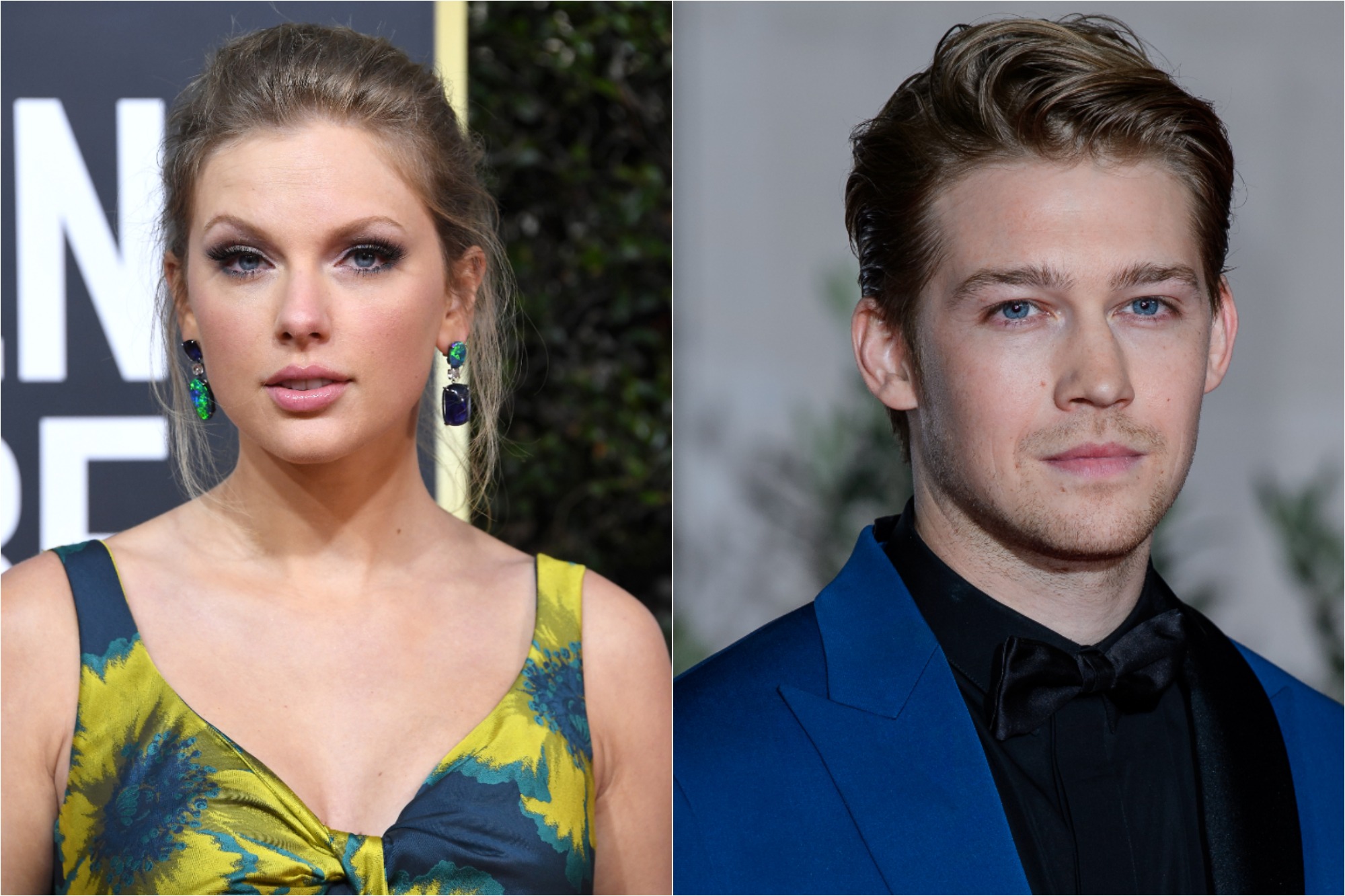 Taylor Swift's newest album was a surprise and is coming very soon
On the morning of July 23, Swift revealed on her social media that she was not only releasing a new album, but that it was dropping in less than 24 hours. 
"Surprise," she wrote on Twitter. "Tonight at midnight I'll be releasing my 8th studio album, folklore; an entire brand new album of songs I've poured all of my whims, dreams, fears, and musings into."
She also shared on Instagram that folklore will feature 16 songs, with a bonus song on the deluxe editions. 
"Because this is my 8th studio album, I made 8 deluxe CD editions and 8 deluxe vinyl editions that are available for one week," she wrote. "Each deluxe edition has unique covers, photos, and artwork."
She named several "musical heroes" who helped with 'folklore'
In another Instagram post, she shared even more about the album and who worked on it with her. 
"Most of the things I had planned this summer didn't end up happening, but there is something I hadn't planned on that DID happen," she wrote, referring to folklore. "I wrote and recorded this music in isolation but got to collaborate with some musical heroes of mine."
Those heroes include Aaron Dessner from the band The National who co-wrote and produced 11 of the songs. Then there's Bon Iver who co-wrote and is featured on another. And lastly there's Jack Antonoff who is basically a partner in musical crime with Swift at this point.
One of the names, though, was William Bowery "who co-wrote two with me," Swift wrote. If you Google William Bowery, he doesn't seem to be an easily searchable musician. And fans believe it's because he doesn't exist. Or rather, that isn't his real name.
The internet is convinced William Bowery is her boyfriend, Joe Alwyn, or someone else
Right off the bat, fans thought it was a pseudonym for either Austin Swift, her brother, or Joe Alwyn, her boyfriend. When it comes to Swift, fake names to hide someone's identity is nothing new. She used the name Nils Sjöberg when she co-wrote ex-boyfriend Calvin Harris' song "This Is What You Came For." And, most recently, the band Jack Leopard and The Dolphin Club covered her song "Look What You Made Me Do" for Killing Eve. Turns out that it's probably her brother, Austin.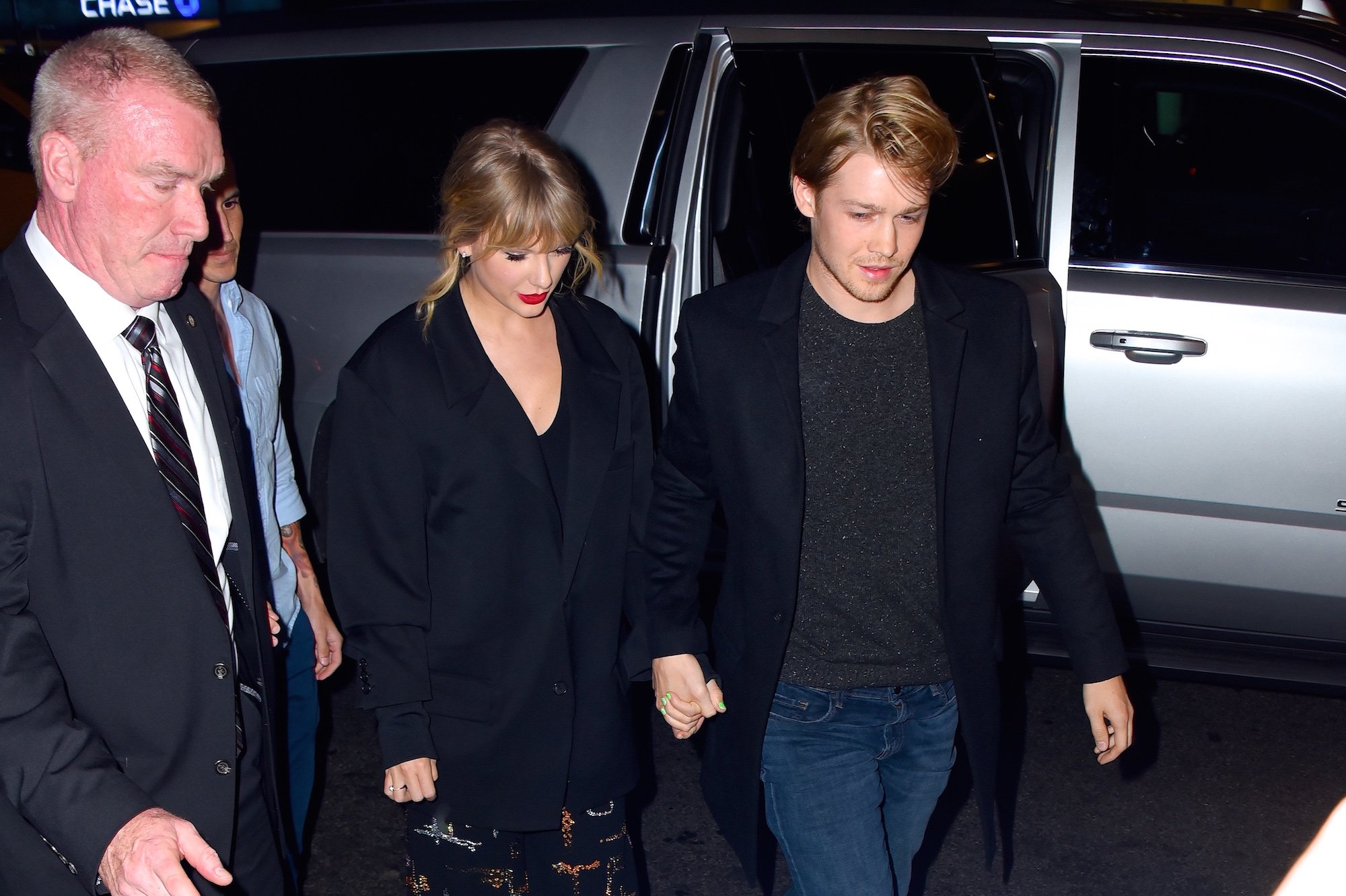 So, automatically, William Bowery being a fake name was on the table. Then fans did some sleuthing and it's looking more and more like it's Alwyn. 
As Insider reported, one Twitter user noted that Swift and Alwyn were spotted at the Bowery Hotel in New York City. Alwyn also had a great grandfather named William. And William Alwyn was musically inclined; he was a composer and music teacher. 
Another Twitter user wrote that William Bowery could actually be a pseudonym for famous folk, rock singer-songwriter, Joni Mitchell. They wrote that beyond Mitchell also being well-versed in folk music, of course, she also has a painting called "Bowery Bum" and a father named William. 
Swift really does like to keep her fans on their toes, so until she likes something on Tumblr or Twitter confirming one of these theories, no one knows. Maybe the lyrics will give more of a hint when it comes out.