'Dirty Little Secret' Star Lizzie Boys Watched 'Hoarders' to Prepare for Her New Lifetime Movie
Lizzie Boys plays the daughter of a woman with hoarding disorder in the new Lifetime movie Dirty Little Secret. The actor said she initially turned to the popular A&E show Hoarders to prepare for her role but soon realized that she needed to dig deeper to really understand her character. 
Melissa Joan Hart stars in 'Dirty Little Secret' on Lifetime
RELATED: Cynthia Bailey Says Lifetime's 'Cruel Instruction' Exposes 'Institutional Child Abuse'
In Dirty Little Secet, Sabrina star Melissa Joan Hart plays a woman named Joanna who has hoarding disorder. To the outside world, she's a skilled and accomplished nurse. But her home is filled with an overwhelming mountain of stuff that she refuses to let go of.
Joanna's teenage daughter Lucy (Boys) has been isolated from her peers and afraid to let anyone near her home because of her mother's issues. Now, she's quietly planning to escape to college while managing her mother's condition. But when tragedy strikes, Lucy has to decide if she will continue to keep her mother's secret or expose the truth. 
Dirty Little Secret premieres Saturday, June 11 at 8 p.m. ET on Lifetime.
Lizzie Boys tried watching 'Hoarders' to research her role, but found that wasn't working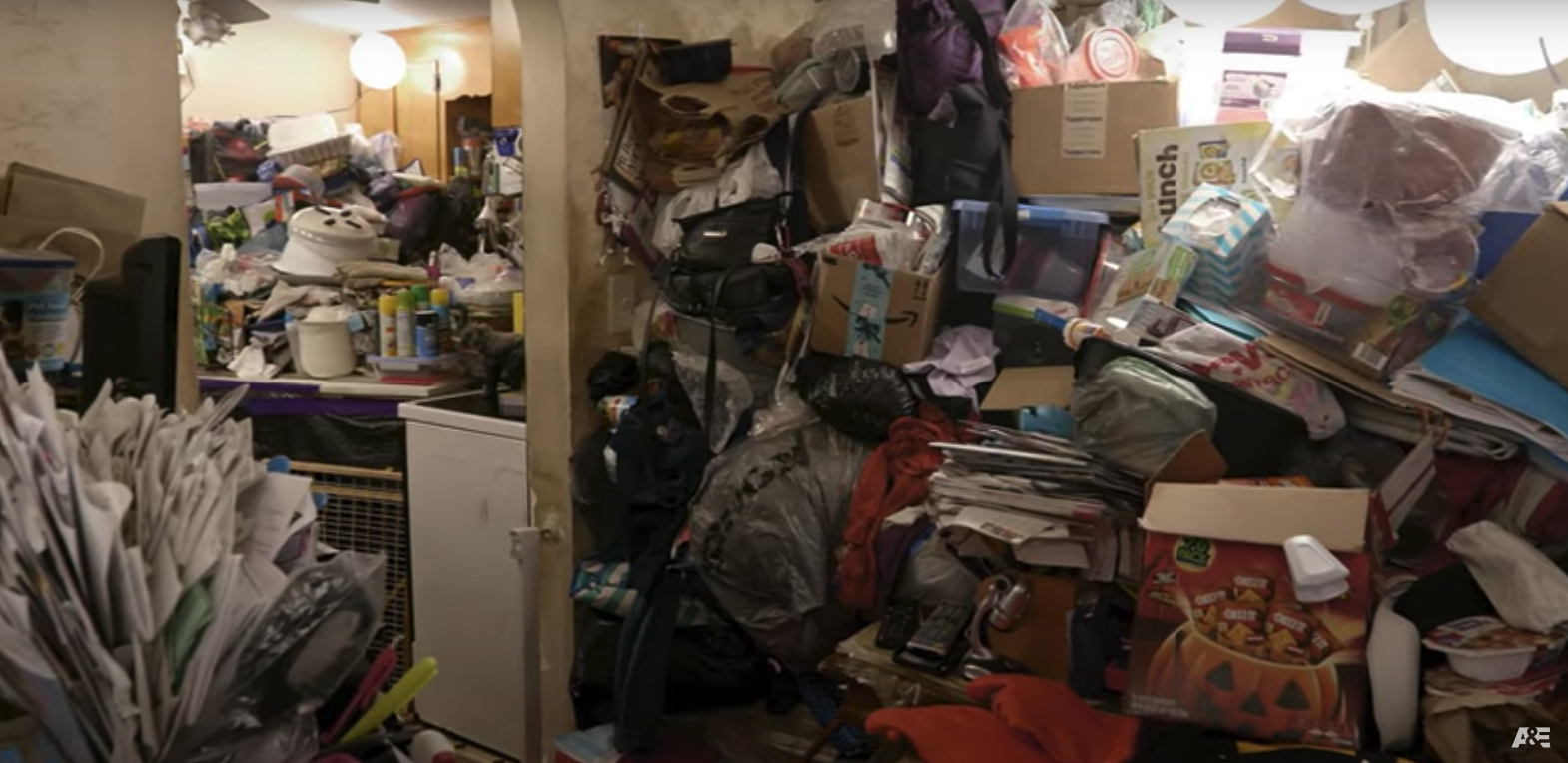 To prepare for her role as Lucy, Boys initially turned to the docuseries Hoarders, which spotlights real stories of people with hoarding disorder. But soon, she realized she needed to understand what it was like to live with a loved one who is a hoarder.
"In my research, I started looking at Hoarders on A&E," she told Media Village. "Then I tried to get into the mindset of what it would be like to be [one]. I soon realized I was making a mistake because that's not where my character Lucy is coming from. Lucy doesn't know what it is to be a hoarder. She knows what it's like to live in it, and that's vastly different."
Boys then turned to "interviews with children who were affected by [hoarding]." She admitted it was a difficult topic to dive into, but she felt "super-honored and privileged to be able to do that as an actor as [the subject] is something that has not really been highlighted in a [Lifetime] film before."
The actor also looked to her past when working on Dirty Little Secret. "I went to elementary school with a girl whose mom was a severe hoarder," she recalled. "She was constantly bullied for it, and I watched how her mom's condition affected her … I took from that a little bit while filming."
To play Joanna, Melissa Joan Hart dove into the psychology of hoarding disorder
For Hart, portraying Joanna gave her a chance to play a different kind of character than she usually does.
"This was really fun to sink my teeth into," Hart said while discussing Dirty LIttle Secret during an appearance on Good Morning America (via YouTube). "It was a real departure from my usual comedy. It's a true Lifetime, juicy ripped-from-the-headlines movie."
She also got the chance to learn more about why people hoard.
"I really got to dive into the psychology behind hoarding behavior and hoarding disorder," she said. "It was pretty fascinating."
Hart also used an unusual technique to get into character: She imagined herself as different animals depending on what part of Joanna's life she was portraying.
"When I'm a hoarder, when I'm at home, I'm like a mama bear. The clumsy bear that's hungry all the time and just a little bit messy. And defensive," she said. "But then when I'm at work I'm like a fox, I'm like an arctic fox who's very slick and sly and can put in an IV and everything. Embodying those animals really helped me to know this character." 
For more on the entertainment world and exclusive interviews, subscribe to Showbiz Cheat Sheet's YouTube channel.
RELATED: McKenna Grace Says Lifetime's 'The Bad Seed Returns' Won't Air as Scheduled After Texas Shooting