'A Spark Story' Showcases New Animation at Pixar Studios
A Spark Story is a new feature-length documentary on Disney+ focusing on two directors, Louis Gonzales and Aphton Corbin, as they embark on a journey to create animated shorts. Using Pixar Animation Studios' filmmaking process, it explores how the artists use personal storytelling to bring their vision to life.
'A Spark Story' an intimate look at Pixar's SparkShorts filmmaking process
A Spark Story is directed by Jason Sterman and Leanne Dare of Supper Club. It shows how Gonzales and Corbin learn to lead and inspire their crews in producing their animation shorts. The documentary provides audiences with an immersive look at how Gonzales and Corbin created their films using Pixar's creative philosophy.
"I think viewers will be most surprised by how much personal storytelling is involved in the Pixar filmmaking process," said Sterman. "It takes so many people to bring one of these films to life, and you can feel the filmmakers' personal touches in every aspect of the films. Hopefully, A Spark Story will give audiences a greater sense of the people and personalities who bring these types of films to life."
The impact of Pixar's SparkShorts program
"Like Louis and Aphton, this was our first time directing, so we could relate to a lot of the experiences they were going through," said Dare. "We found ourselves in the same situations trying to find our story, figuring out how to lead our team, and getting comfortable trusting our instincts—taking leaps of faith and knowing we'll figure out how to land. This helped us connect to their stories and appreciate their unique approaches to storytelling."
"SparkShorts puts you in a place of enormous vulnerability," said Jim Morris, president of Pixar Animation Studios. "Story is at the heart of what we do. If things are going smoothly, you're probably not trying hard to do something great."
"These films are unlike anything we've ever done at Pixar, providing an opportunity to unlock the potential of individual artists and their inventive filmmaking approaches on a smaller scale than our normal fare," said Morris.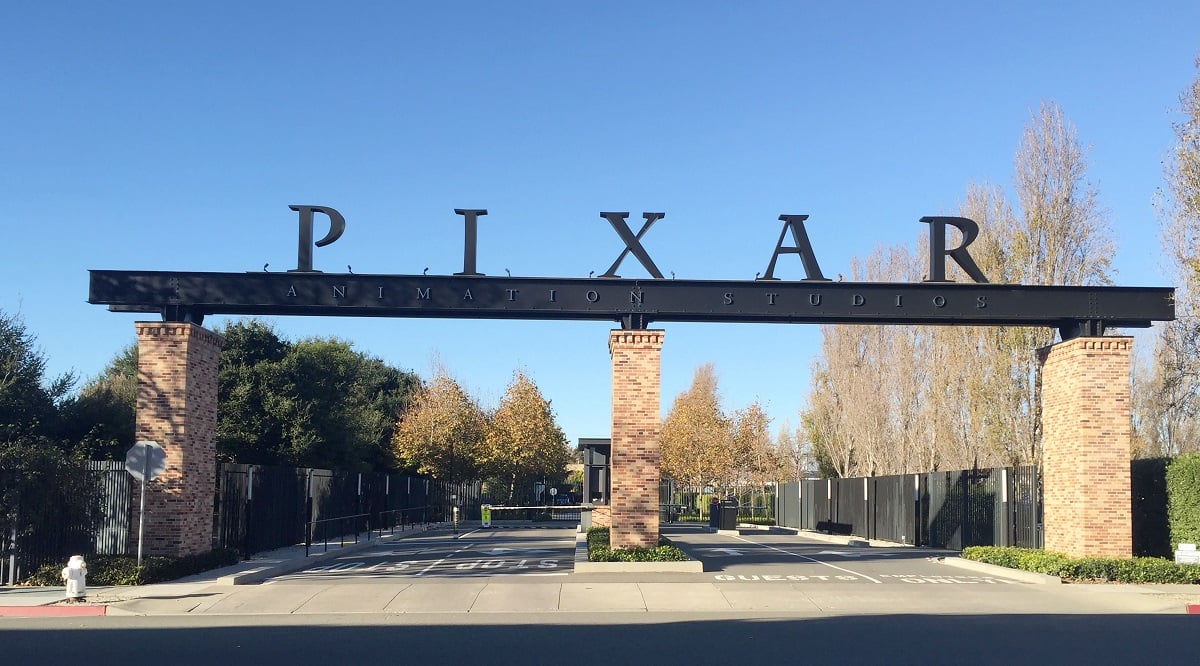 'A Spark Story' storytellers: Louis Gonzales and Aphton Corbin
For Louis Gonzales, Nona represents an opportunity to share a story from his community. 'It was really important to pull from my people," he said. "I wanna make something that feels honest. And I love that." Gonzales did not want to let anyone down. "I was afraid of failure. You have to go somewhere deeper. Let's be bold with our choices." Pixar Animation Studios has a rich history of shorts that honor people. "There's a sense of magic to it," said Gonzales. "The screen has gotta move … and dance in front of your eyes. And it reaffirms the beautiful things in life."
After she was chosen, Aphton Corbin felt insecure about Twenty Something. "I'm excited about people getting used to seeing stories through the lens of a black character," she said. In the process, Corbin discovered how to lead a team. "I'm gonna keep learning to trust myself," she said. "Figuring out my own voice as a director became really important. I'm really liking this one."
'Nona' and 'Twenty Something' Pixar shorts
Nona is about "A Grandmother, Nona, plans to spend her day off by shutting out the world to watch her favorite TV show, E.E.W. Smashdown Wrestling. However, when her 5-year-old granddaughter Renee is unexpectedly dropped off, Nona is caught between her two favorite things."
Twenty something explores how "Adulting can be hard. Some days you're nailing it, while other days, you're just a stack of kids hiding in a trench coat, hoping no one notices. Gia finds herself in this exact scenario the night of her 21st birthday. This is a story about the insecurities of adulting and how we're all just faking it till we make it."
Check out A Spark Story on Disney+ premiering on Sept. 24.
RELATED: The Next 3 Pixar Movies to Follow 'Luca' with 1 Potential Sequel