Disney Had a 'Handsome Men' Meeting to Determine Flynn Rider's Appearance in 'Tangled'
Disney wanted to make the most attractive character in 'Tangled' with Flynn Rider, so they had a 'handsome men' meeting to determine his look.
Disney approaches its character designs with close precision. An abundance of work goes into each of their animated movies. However, Disney's Tangled had a more amusing approach to creating the look for Flynn Rider. The directors hosted a "handsome men" meeting to decide how exactly one of the studio's most attractive characters should look.
Flynn Rider is a charming character from Disney's 'Tangled'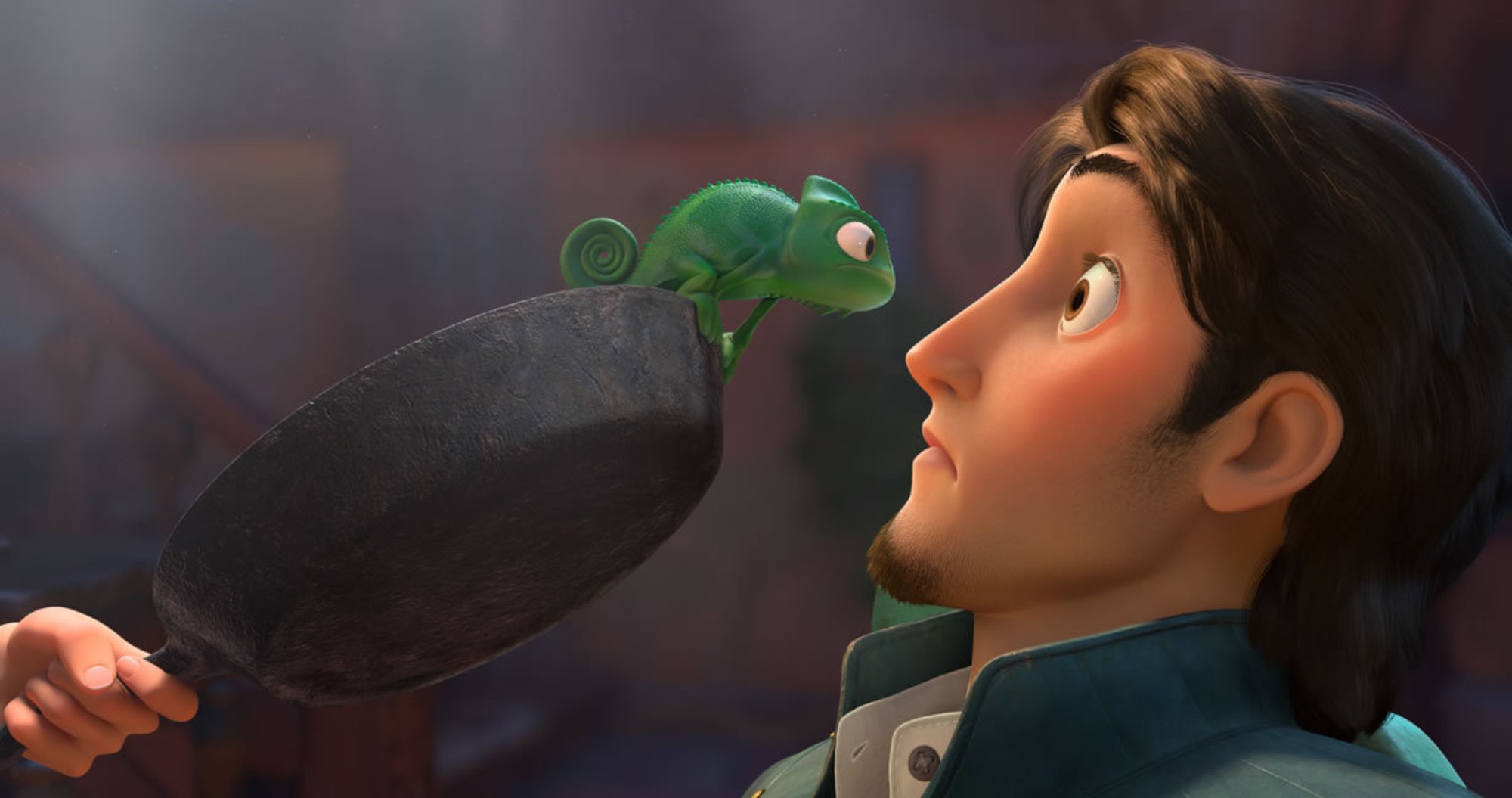 The Walt Disney Animation Studios YouTube channel shared videos answering Tangled fan questions. One fan asked, "What is it about Flynn's character that will attract people to him?" Directors Byron Howard and Nathan Greno first explained what Flynn provides in Tangled and why he comes off the way that he does.
"Flynn's character, from the get-go, had to be a charmer," Howard said. "He had to be this charming kind of swashbuckling, amazing action guy who you had to love from square one. As we've been building this film, he has really been one of the standout characters in the film."
Howard continued: "People love his character just because of Zach Levi's voice, the animation performance. We always kind of compare him to characters like Indiana Jones, who have confidence about them but they're human at the same time. Because you have to relate to these guys. They can't just be Superman."
Disney had a 'handsome men' meeting to decide how Flynn Rider should look
Greno chimed in with his own take on the Tangled character, Flynn, on Disney's YouTube video. He doubled down on some of Howard's comments, but also added a few of his own.
"Flynn Rider is really, I think you'll find he's one of the funniest Disney characters ever created," Greno said. "He's this really smart, witty guy. He's an action hero, he's also very handsome. We'll let you in on a little story."
However, Greno was kind enough to share a funny behind-the-scenes story about how Tangled's Flynn came to life. His design was thanks to a "handsome men" meeting that happened at Disney.
"When we were designing the character, we were trying to get the look down," Greno said about Flynn in Tangled. "So, one of the things we did was we brought a lot of the females in from around the building. We wanted this guy to be really, really handsome."
Greno continued: "So, we put up photos all over the walls of the most handsome leading men in all of Hollywood history and sort of picked out which features would sort of work best. We just listened and let the girls have at it. In the end, we kind of put all this stuff together and so, he's this incredibly handsome fella. "
Critics and audiences fell for the character
Howard and Greno's work on creating Flynn ultimately paid off for Tangled. Both critics and audiences fell for the character's charm and attractiveness. Many in the comments even called his personality "loveable," in addition to his good looks. However, it's clear that the love extended past just Flynn.
The 2010 film was only the beginning. Disney greenlight a short film called Tangled Ever After, a TV film named Tangled: Before Ever After, and a TV series titled Rapunzel's Tangled Adventure. There was also some discussion around a Tangled 2.
A stage musical adaptation, video games, and an appearance in Kingdom Hearts III all cement this franchise as a Disney favorite. Audiences continue to love this adventure with Rapunzel and Flynn.