Did Disney Just Kill the 'Ice Age' and 'Rio' Movie Series?
Although Disney's animated library is indeed vast, most fans probably fixate on classics such as The Lion King or more recent hits like Frozen. With the company's acquisition of Fox in 2019, the studio has an even deeper animated archive. But with its latest business decision, Disney might have just killed two movie series previously owned by Fox: Ice Age and Rio.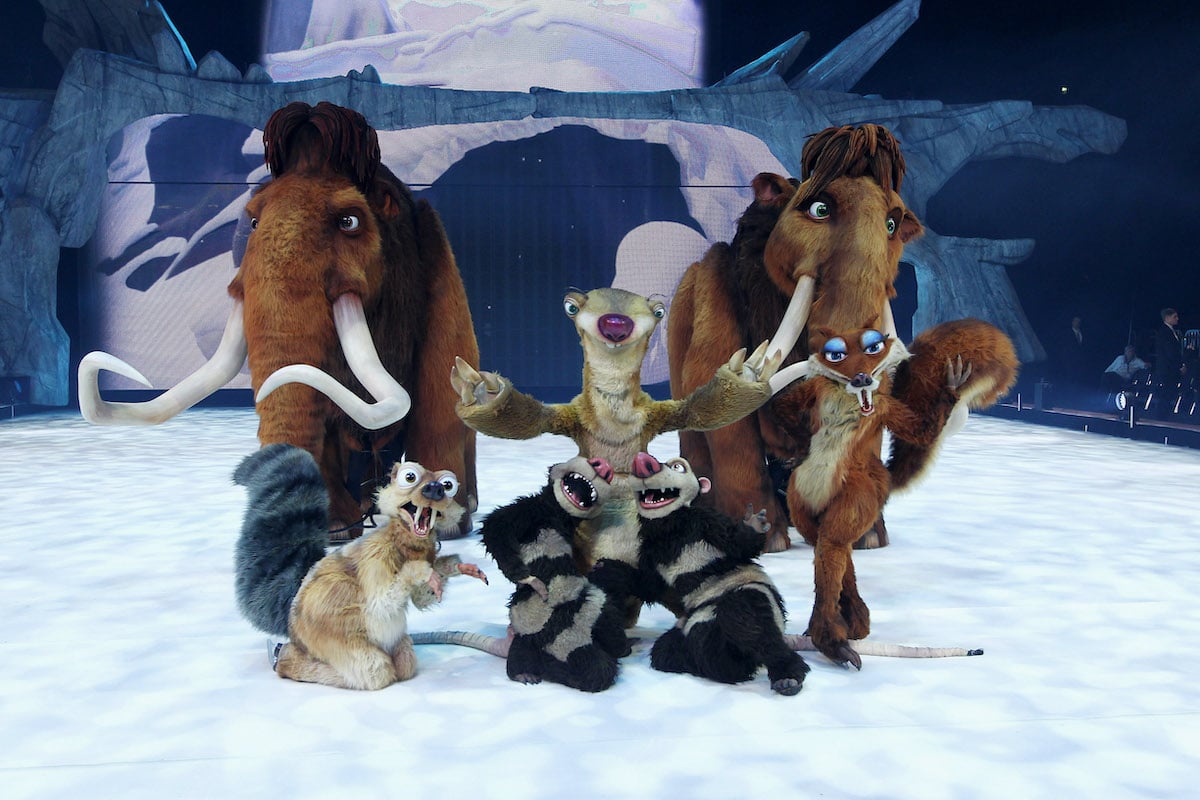 Disney purchased Fox in 2019, acquiring its movie library
Disney's purchase of Fox was a long time coming. For a while, such an acquisition had been rumored. And when it finally went down, much of the media coverage failed to acknowledge the number of iconic franchises that came with the deal. Online, at least, so much focus was drawn to the implications for the Marvel Cinematic Universe, since Fox had movie rights to the X-Men and Fantastic Four.
But along with the Marvel Comics characters, Disney purchased a wide variety of other movie series as well. The Home Alone, Die Hard, Alien, Predator, and Avatar are all Fox productions. Suddenly, the House of Mouse had landed a veritable gold mine of instantly recognizable content it could leverage for a tidy profits boost. Another part of the deal? Blue Sky Studios.
RELATED: What Animated Disney Movies Were Made in the '90s?
The company closed Blue Sky Studios, creators of 'Ice Age'
Prior to the acquisition, Blue Sky was a subsidiary of Fox. In its early years, the company focused on visual effects production. But in 2002, it released its first fully computer-animated feature film. Ice Age evolved into the studio's signature franchise. Until 2019, Blue Sky made another dozen movies — including Rio, Dr. Seuss' Horton Hears a Who!, and Spies in Disguise.
But on Feb. 9, 2021, Disney announced its decision to close Blue Sky Studios, according to Deadline. On one hand, it makes business sense the company would shutter the third-party animation studio. After all, Disney has its own robust resources in that department, especially when considering Pixar. Blue Sky's next film was set to be a big-screen adaptation of fantasy comic Nimona. That has, of course, now been canceled.
RELATED: There's Something Eerie That Animated Disney Movies Haven't Done Since 'Wreck-It-Ralph'
Disney will reboot the 'Ice Age' series with its own team in 2022
For animation fans, Blue Sky's imminent end is indeed alarming. But more specifically, it's seemingly a huge blow to fans of the Ice Age and Rio movie series. The latter might truly be dead after its disappointing sequels. But Ice Age — much like Home Alone — is one franchise Disney intends to keep alive.
Blue Sky's final project is even an Ice Age Disney+ series. But its interest in the property doesn't end there. Rather, Disney has already been developing a sixth entry in the Ice Age movie series too. In December 2020, Ice Age: Adventures of Buck Wild was announced as the working title for the spinoff. However, with the loss of Blue Sky, it's unclear if the film will hit its planned 2022 release.