Disney's 'Jungle Cruise': 5 Movies to Watch Next After the Dwayne Johnson Adventure
Summer movie season keeps on moving with the release of Disney's Jungle Cruise. The film — based on the Disneyland theme park attraction — aims to draw families out to theaters for an old-school adventure story. And the fact that Dwayne Johnson and Emily Blunt star certainly will help the movie's box office prospects. But for Jungle Cruise fans ready to embark on another adventure, here are five movies to watch next.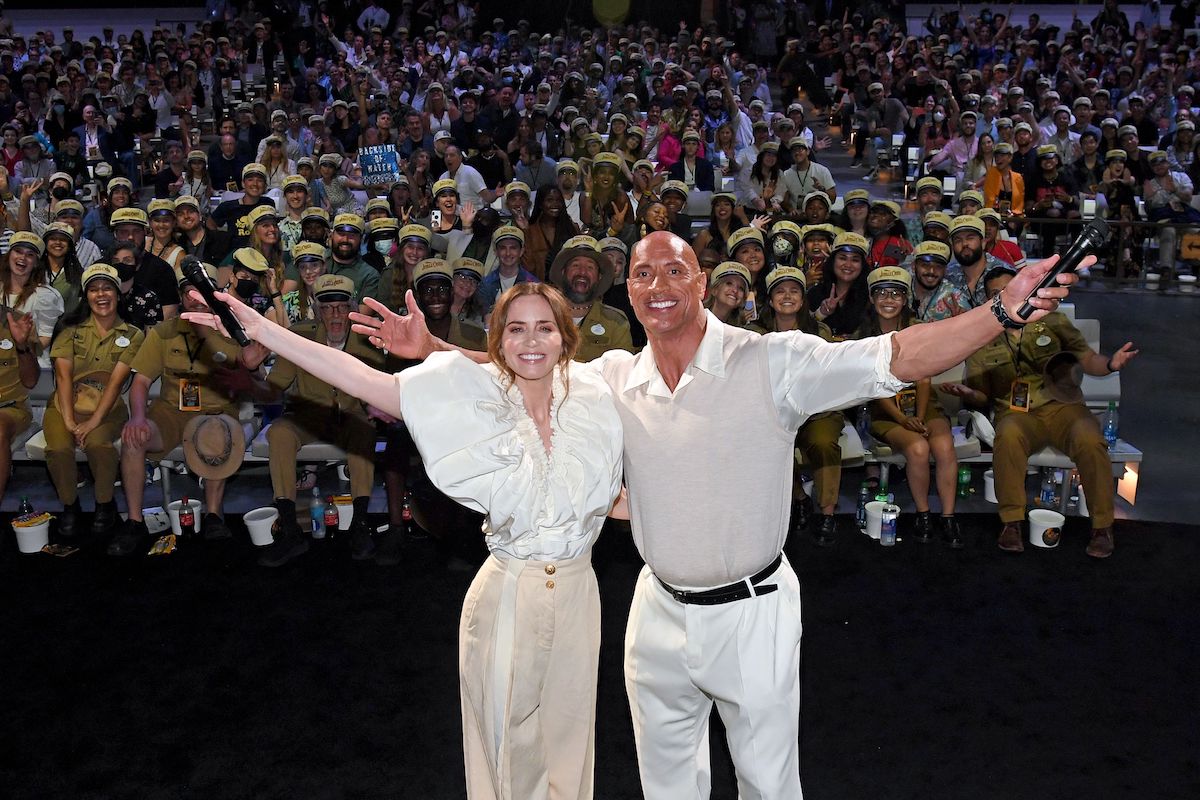 'The African Queen' (1951)
As long as movies have existed, adventure stories have been a big part of them. And though The African Queen is far from one of the first, it does capture a similar vibe to Jungle Cruise, albeit in a completely different era. Humphrey Bogart — who won an Oscar for his role — and Katharine Hepburn star in director John Huston's movie as a riverboat captain and a missionary, respectively, who get in over their heads.
'Raiders of the Lost Ark' (1981)
Ever since audiences met Indiana Jones (Harrison Ford), the character has remained the go-to reference point for swashbuckling adventure films. Steven Spielberg directs this 1981 classic, which follows Indy as he reunites with an old flame (Karen Allen) and tries to beat the Nazis to the mythical Ark of the Covenant. Three sequels followed — with a fourth on the way — but most fans agree Raiders of the Lost Ark is one of a kind.
'Romancing the Stone' (1984)
The pairing of Johnson and Blunt in Jungle Cruise falls in line with the classic pairings of past adventure movies. And Romancing the Stone definitely deserves to be in that conversation. Kathleen Turner and Michael Douglas — as well as a scene-stealing Danny DeVito — have crackling chemistry as they hunt for treasure and the Turner's on-screen sister. All three stars returned for the far less successful sequel, The Jewel of the Nile.
'The Mummy' (1999)
Upon its theatrical release, director Stephen Sommers' reimagined version of the classic Universal monster was a surprise smash. But its reputation has only grown over time, especially in the face of two inferior sequels and a notorious 2017 reboot. Brendan Fraser and Rachel Weisz shine as they face off against Arnold Vosloo's resurrected Imhotep. More than a guilty pleasure, The Mummy is legitimately a blast for adventure movie fans.
'Pirates of the Caribbean: The Curse of the Black Pearl' (2003)
As Jungle Cruise aims to take the titular Disney attraction from the theme park to the big screen, comparisons to this film are inevitable. The studio might have run the Pirates of the Caribbean franchise into the ground with too many sequels. But the first film is as fresh as ever. Featuring an Oscar-nominated Johnny Depp performance and a smart, thrilling script, this Disney classic defied the odds to become an undeniable winner.